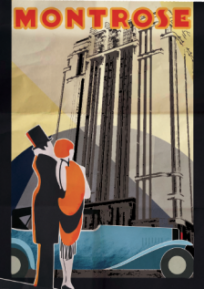 A true showcase and celebration of 1925 Paris 
Singapore, 9 November 2020 – ATLAS invites guests on an immersive journey through 1925 Paris with its new Drinking Menu, La Grande Nation. Officially launching today, Monday, 9 November 2020, it follows ATLAS' previous menu, Interbellum, which was awarded a Spirited Award for World's Best Cocktail Menu at Tales of the Cocktail 2020. La Grande Nation is a joint creation by Head Bartender Jesse Vida and his team, and a true showcase and celebration of the Art Deco period in the City of Lights.
La Grande Nation takes guests on a fictionalised journey alongside Cecil Beaumont, the chief correspondent for American design and literary magazine, The Montrose. On assignment to Paris, Mr Beaumont is tasked with exploring and uncovering the 1925 Exposition Internationale des Arts Décoratifs et Industriels Modernes, the seminal event after which the Art Deco movement was eventually named. This Expo saw the participation of over 20 countries showcasing their nation's modern design and architectural trends.  During his time in Paris, Mr Beaumont will meet four prominent figures of the Art Deco movement, with each encounter forming the backbone of an individual chapter of La Grande Nation.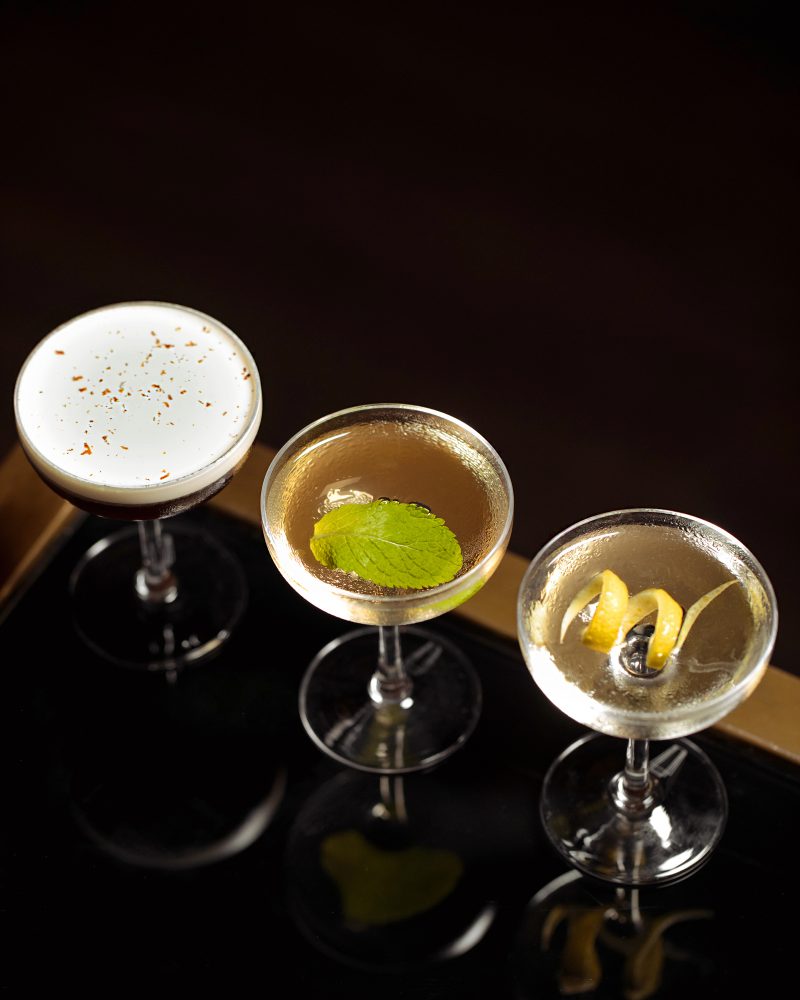 Ideated and designed by the in-house ATLAS team, the new menu features many authentic antique items from this era, and the Expo itself, which have been incorporated into the stunning visuals, such as maps, postcards and brochures. Presented across four chapters, each with a no-alcohol drink, including Graphique (S$12) and Key in Hand (S$16). The menu also features an extensive G&T selection, ATLAS Classics such as the ATLAS Martini (S$25) and the ATLAS Gimlet (S$25), as well as the ATLAS Vintage menu, featuring Vintage Martinis (S$50-250), the Vintage Negroni (S$250) and the Vintage White Lady (S$200) made with gins dating as far back as 1910.
"This is our first menu at ATLAS where we have had the entire bar team involved in the creation and development of the drinks," says Jesse Vida, Head Bartender at ATLAS. "The immersive storyline of La Grande Nation inspired the team, with 1925 being the height of the golden age of fine drinking, and the Expo in Paris a pivotal moment that launched Art Deco on to the world stage. With an array of flavours, textures and spirits, each drink has been carefully crafted to represent the grandeur and elegance of the era which ATLAS pays homage to and is inspired by." 
 Chapter One: René Lalique, à la Réception
In the first chapter, Mr Beaumont has checked into the Ritz Hotel, Paris and encounters master glassmaker, René Jules Lalique (French, 1860-1945). A leading figure of the Art Deco movement, Lalique pioneered a technique to mass-produce glass, thereby allowing art to be brought into the homes of ordinary, everyday people. During the Exposition, he displayed a breath-taking 40-foot illuminated glass foundation, which was a centrepiece of the event.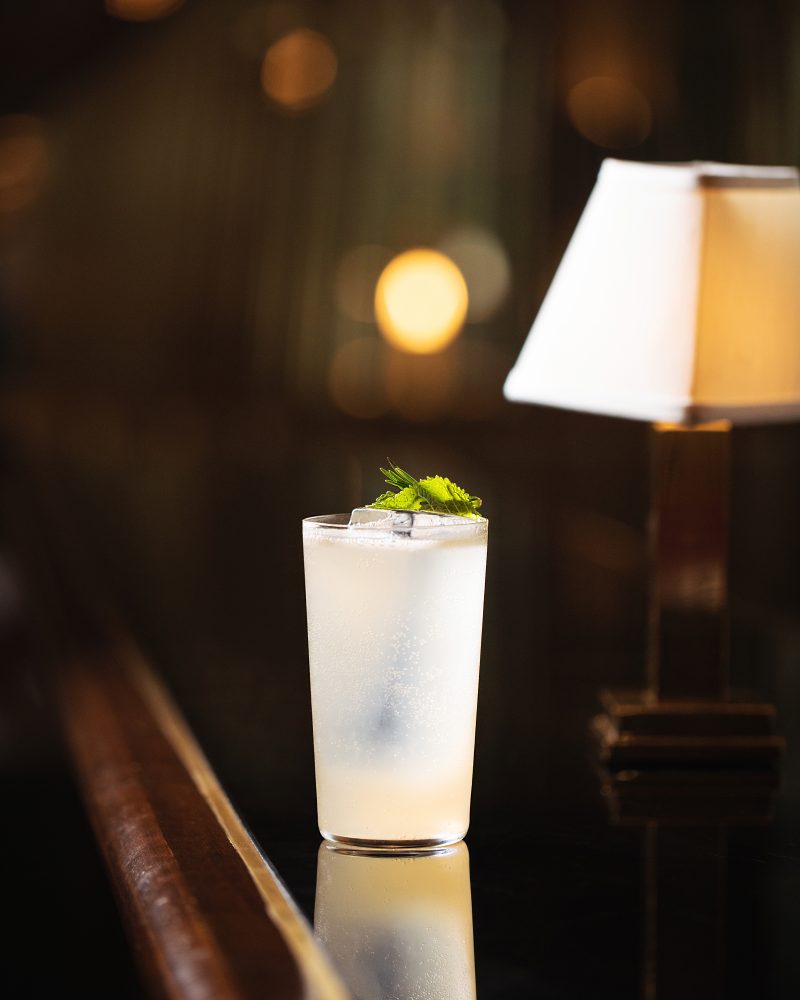 Named after Place Vendôme, the famous courtyard at the Ritz Hotel in Paris, Vendôme Spritz (S$23) is a spritely, revitalising refresher with citrusy, herbal dryness. Created by Head Bartender, Vida this drink is infused with Japanese gin, dry vermouth, grapefruit & rosemary tonic and garnished with a fresh mint leaf and rosemary tip. 
Chapter Two: Suzanne Belperron, Du Bon Ton
The second chapter sees Mr Beaumont join illustrious jeweller Suzanne Belperron (French, 1900-1983) at the Expo pavilion of the iconic department store, Galeries Lafayette. Belperron perfectly united precious and semiprecious stones in her jewellery, introducing a new aesthetic which was so original that she never signed her creations, instead insisting, "my style is my signature".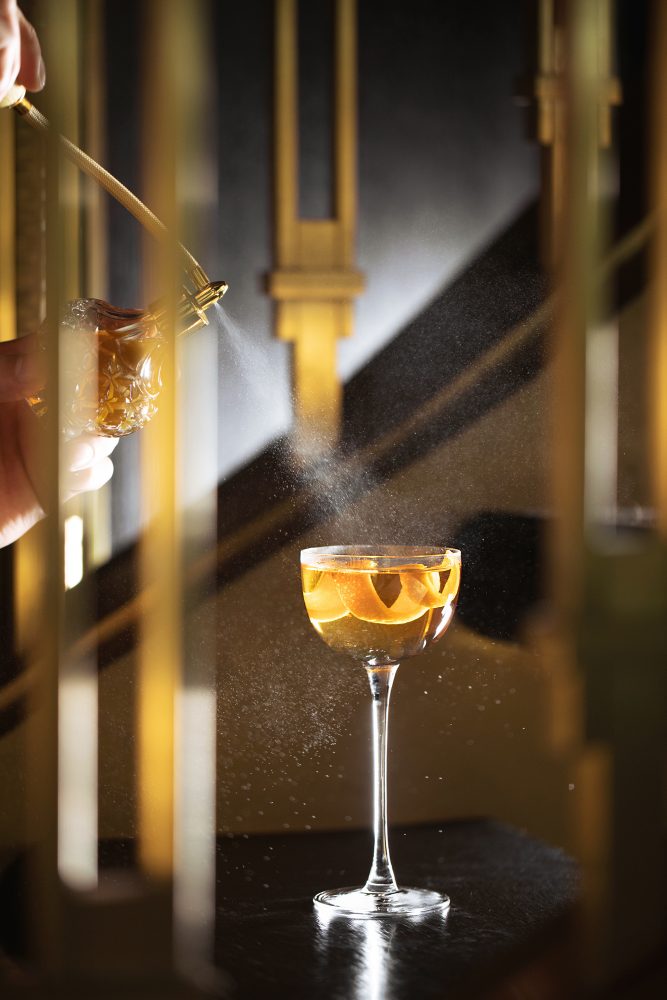 Pearl Revival (S$24,) a creation of ATLAS Bartender Gary Kang, is a reference to Suzanne's famous pearl jewellery. Based on an English gin, spiced pear and calvados, this drink has a lively crisp greenness and flavours of preserved fruit and sweet damp wood. Served in a pony glass, this fruity, yet savoury tipple is finished with an orange twist and a spritz of thyme tincture spray. 
Chapter Three: A.M. Cassandre, Style Moderne 
Chapter three moves to the grand opening gala of the 1925 Expo held at the Grand Palais where Mr Beaumont is welcomed by A.M. Cassandre, the designer of the event invitation. A.M. Cassandre (Ukranianian, 1901-1968) settled in Paris in 1915 and eventually became one of the lengendary poster designers of the 20th century. A graphic designer, painter, poster artist and stage designer by trade, Cassandre is most well-known for creating YSL's logo in the 1960's and has left an enduring modern day legacy through his iconic art deco typography and fonts.
A.M.'s Alliance (S$27) is named after Cassandre's advertising agency, Alliance Graphic. Created by Jesse Vida, this tomato-infused mezcal cocktail is stirred with oloroso sherry, Italian bitter and chilli tincture; a spicy, smoky drink with a special, savoury kick.  
Chapter Four: Tamara de Lempicka, Ouvert Toute La Nuit 
In the final chapter, Mr Beaumont attends an after-party at the jazz club, Le Jockey. Here, he witnesses the "Baroness with a Paintbrush", Tamara de Lempicka (Polish, 1898-1980,) holding court in a blonde bob and imperious rouge. Having fled to Paris in 1919, de Lempicka made a name for herself at the 1925 Expo with her portraitures that utilised vivid, clear colours and polished lines.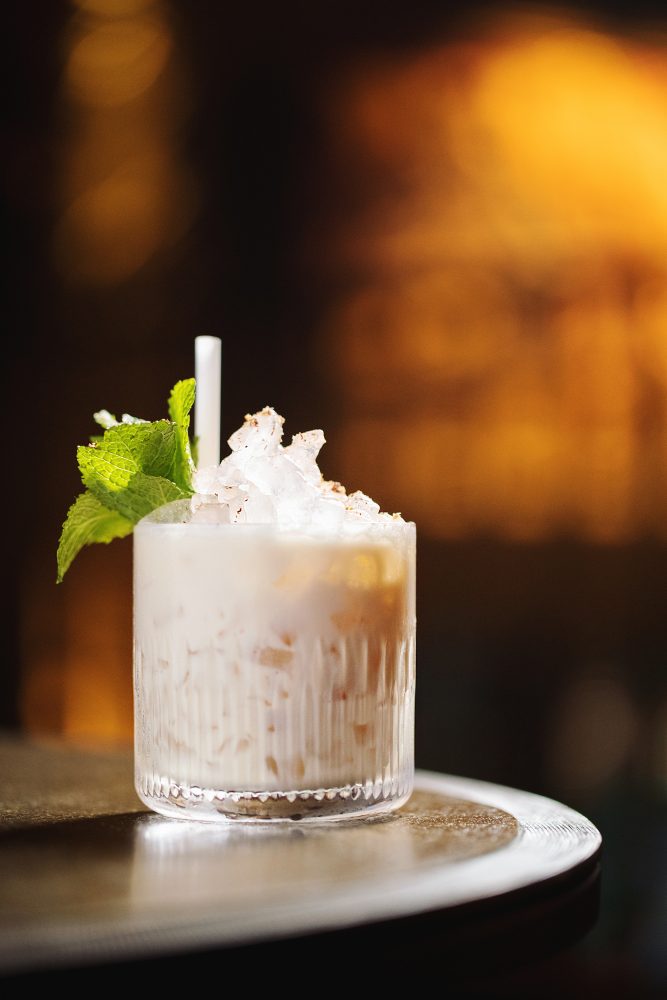 The Musician (S$24) is a celebration of the jazz clubs of the 1920's era. Developed by Senior Bartender, Lidiyanah K, this delicate and creamy cocktail is served on the rocks and offers a frost-like minty, chocolate heaven. With cognac, coconut cream, mint and cacao, the drink is finished with a mint spring and freshly grated nutmeg. 
La Grande Nation
Paris 1925: As societal norms crumble in the face of the new, enter a world where discovery and decadence give birth to an aesthetic revolution we now know as Art Deco.