Singapore, 24 November 2020 – With the holidays just around the corner and the season of gifting soon upon us, ATLAS is excited to announce some new additions to its retail offering including five exclusive ATLAS Curated Gin Sets for the festive period and the ATLAS Curated Gin Subscription.
The ATLAS Curated Gin Sets
For each set, the award-winning ATLAS team has expertly curated a special gin, four tonic pairings, a garnish, and two handcrafted cocktails made with the featured gin, complete with three recipe cards so that drinks can be replicated at home.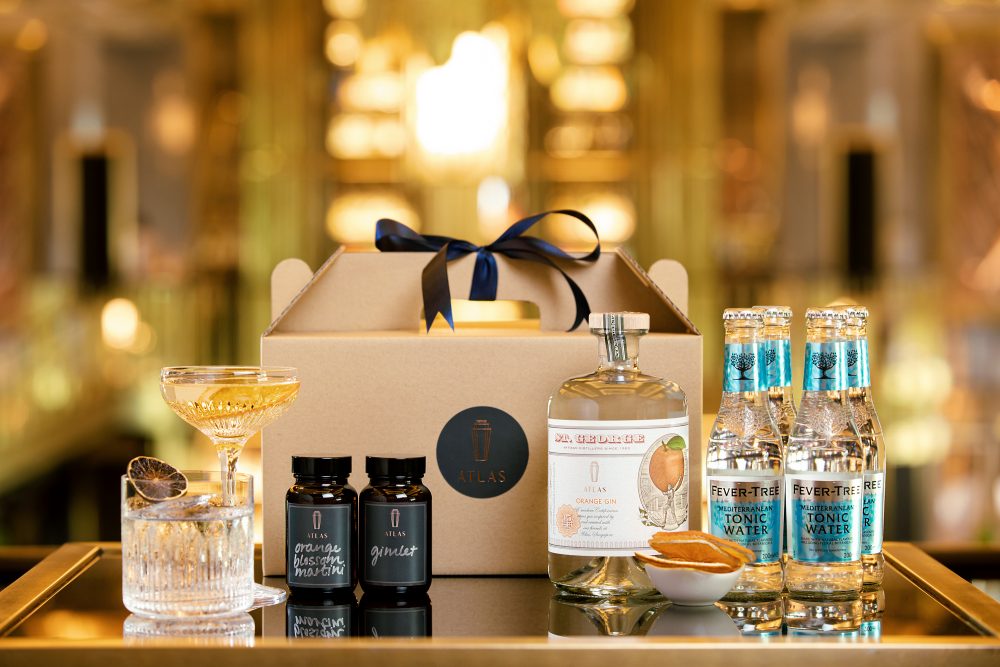 Each box has been carefully selected to highlight the flavour profiles of the gins and offers something for everyone to enjoy and imbibe this year-end. With jet-setting for the holidays on hold, gift an alternate form of travel with the ATLAS Curated Gin Set.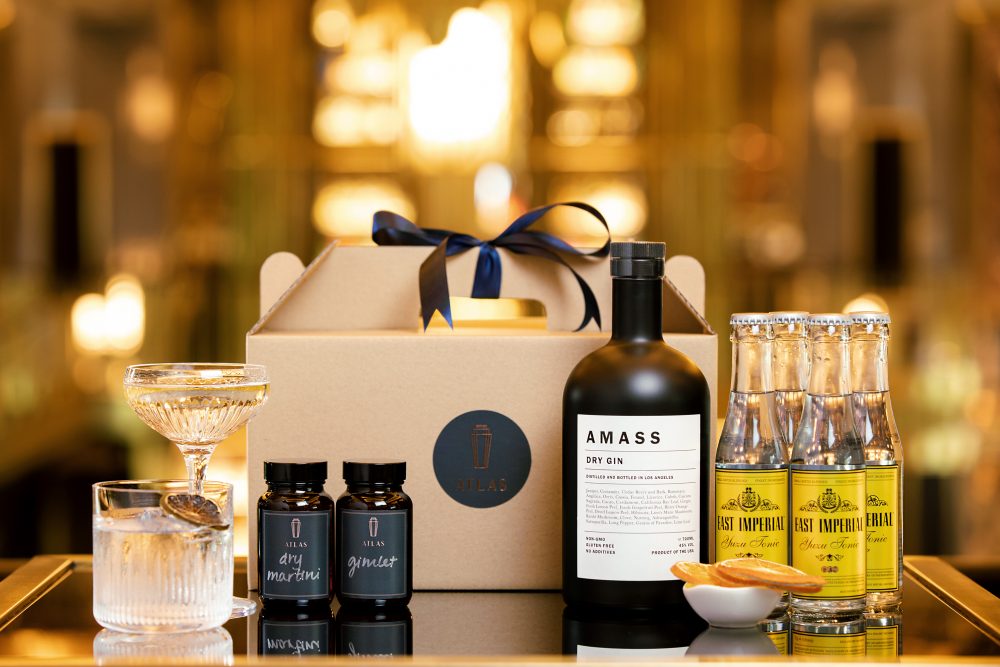 Choose an expression of the juniper spirit from the lush natural beauty of New Zealand with Curiosity Dry Gin (exclusively imported by ATLAS for the collection) or head to the sprawling Californian beaches with Amass Gin – made with indigenous botanicals from up and down the west coast. Trek to the exotic Himalayan mountains with Hapusa Gin an authentic ode to Indian ingredients, or take an eastern turn with Peddler's Shanghai Gin, China's very first craft gin with Szechuan peppercorns and the unique Buddha's Hand lemon. To ATLAS' very own, St George ATLAS Orange Gin, contemporary citrus-forward iteration of an orange gin from peel to petal – an opportunity to savour exciting new flavours.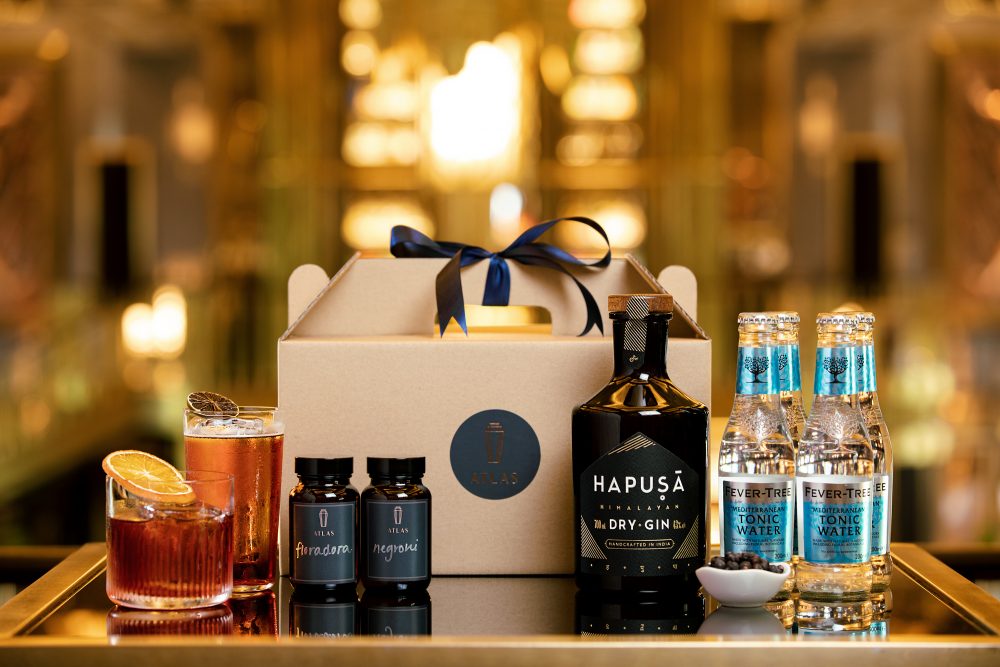 Prices range from S$118 to S$178 per box and are available for purchase via ATLAS' online store.
ATLAS Curated Gin Subscription
The ATLAS Curated Gin Subscription is an exclusive series featuring unique gins that are not readily available in Singapore. Members of the service will receive an ATLAS Curated Gin Set each quarter in December 2020, March 2021, June 2021 and September 2021 for $538.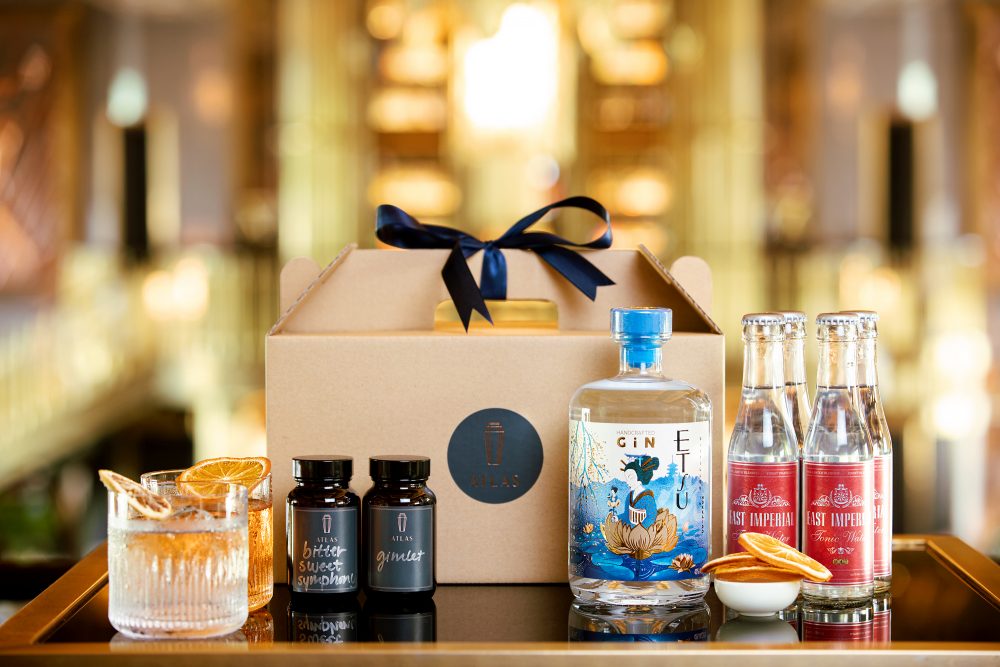 The first gin to be introduced as part of the gin subscription is the Etsu Gin. Hailing from Hokkaido Japan, the Etsu Gin has a floral note that features a selection of botanicals from Japan, including tea leaves and yuzu. The first curated set will be available to be gifted upon purchase and marks the beginning of a year full of gin.
Perfect for family, friends and corporate gifting, all new items are available for purchase and delivery in Singapore while stocks last via ATLAS' online store. It is also home to an array of bottled speciality cocktails expertly crafted by ATLAS' award-winning team of bartenders, delicious grazing options from the ATLAS Kitchen and beautiful bespoke homeware – a plethora of wonderful gifting options for the holidays.