Singapore, 24 November 2020 – Aspiring to redefine the occasion of the premium cocktail experience, Curatif announces the arrival of its award-winning ready to serve cocktails in Singapore.
Launching in 2019 in Melbourne, Australia, Curatif has developed each of their cocktails in collaboration with incredible craft spirit makers from around the globe. With the premixed spirit category and home cocktail consumption on the rise, Curatif is leading the charge in innovation, having perfected the flavours and textures of the drinks of the world's best bars.
After decades spent learning and perfecting cocktail craft, Curatif empowers the home imbiber to enjoy a consistently perfect drink every time, as they would in a world-class cocktail bar. With a shelf life of more than 12 months, each beautifully designed and recyclable can allows for quick and easy preparation anywhere, anytime. 
Curatif launches in Singapore with two products from their Core Range, the Archie Rose Espresso Martini and the Four Pillars Negroni, as well as two products from the Escape Series available exclusively at Cold Storage, the Plantation Pineapple Daiquiri and the Tequila Tromba Margarita (see Appendix for more product details).
Pick up a four-pack of Curatif canned cocktails to enjoy at home from Singapore retailers including Cold Storage (select outlets including Great World City, Plaza Singapura, Takashimaya, Jelita, Kallang, Raffles City, Tanglin and Paragon), EC Proof, Huber's Butchery and Redmart. The cocktails are also available in top bars and restaurants in Singapore including RVLT, PS Café and Lucali. 
About Curatif
Founded in 2019 in Melbourne, Australia, Curatif is a producer of exceptional ready to serve can cocktails aspiring to redefine the occasion of the premium cocktail experience. Developed in collaboration with the world's best crafted spirits, Curatif cocktails are the drinks of the world's best bars, blended to perfection for you to indulge in when and where you choose. Curatif have spent decades learning and perfecting cocktail craft in order to empower you to acquire the perfect cocktail to elevate every occasion. The taste of a perfectly composed Curatif cocktail is an unparalleled flavour, a unique moment, one you'll never forget.
For more information, please visit https://curatif.com or check them out on social media at https://www.facebook.com/Curatif/ and https://www.instagram.com/curatif/. 
APPENDIX: PRODUCT DETAILS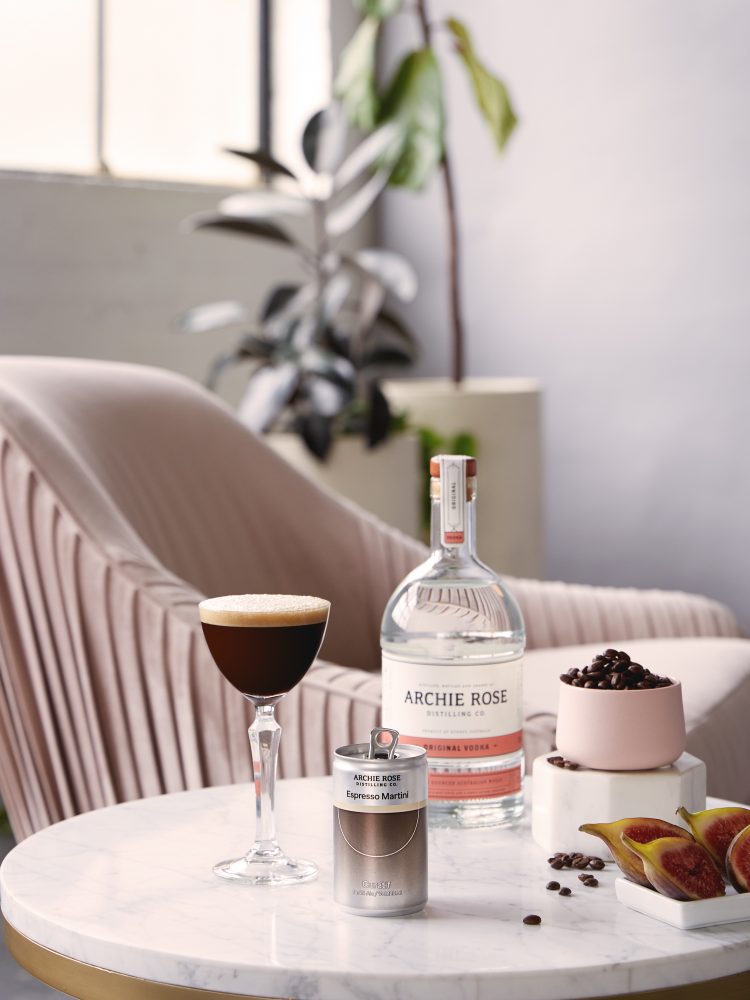 Archie Rose Espresso Martini (16.4% ABV / 120 ml)
Rich, creamy and indulgent this drink is a decadent blend of coffee, vodka and sweet tones. Thanks to our innovative and exciting methods of cocktail creation and canning, the cocktail initially provides a warm burst of smooth sweetness which is quickly followed by the rich toffee, cocoa and coffee elements of the flavour wheel. The final piece of the puzzle is the beautifully crafted Archie Rose Original Vodka which seduces and harmonises wonderfully with the roasted heat of espresso, providing for a surprisingly complex but thoroughly balanced and satisfying cocktail.
Four Pillars Negroni (17.25% ABV / 140 ml)
Arguably one of the world's most enduring and simplest cocktails, this is a drink with its foundations built in balance. The first taste is a spicy bitterness developed from the Italian roots and herbs that make up the Campari recipe long held closely as a state secret. The sweet vermouth brings a rich and fresh yet preserved fruit note thanks to its grape base, providing a delicate balance to the bitterness of the Campari. Finally, the specially distilled Four Pillars Spiced Negroni Gin – made specifically for use as the base of a Negroni with added pepperberry and cinnamon – delivers not only its own spice but also a warmth which when perfectly coupled with bitters and vermouth provides for one of the world's great tipples.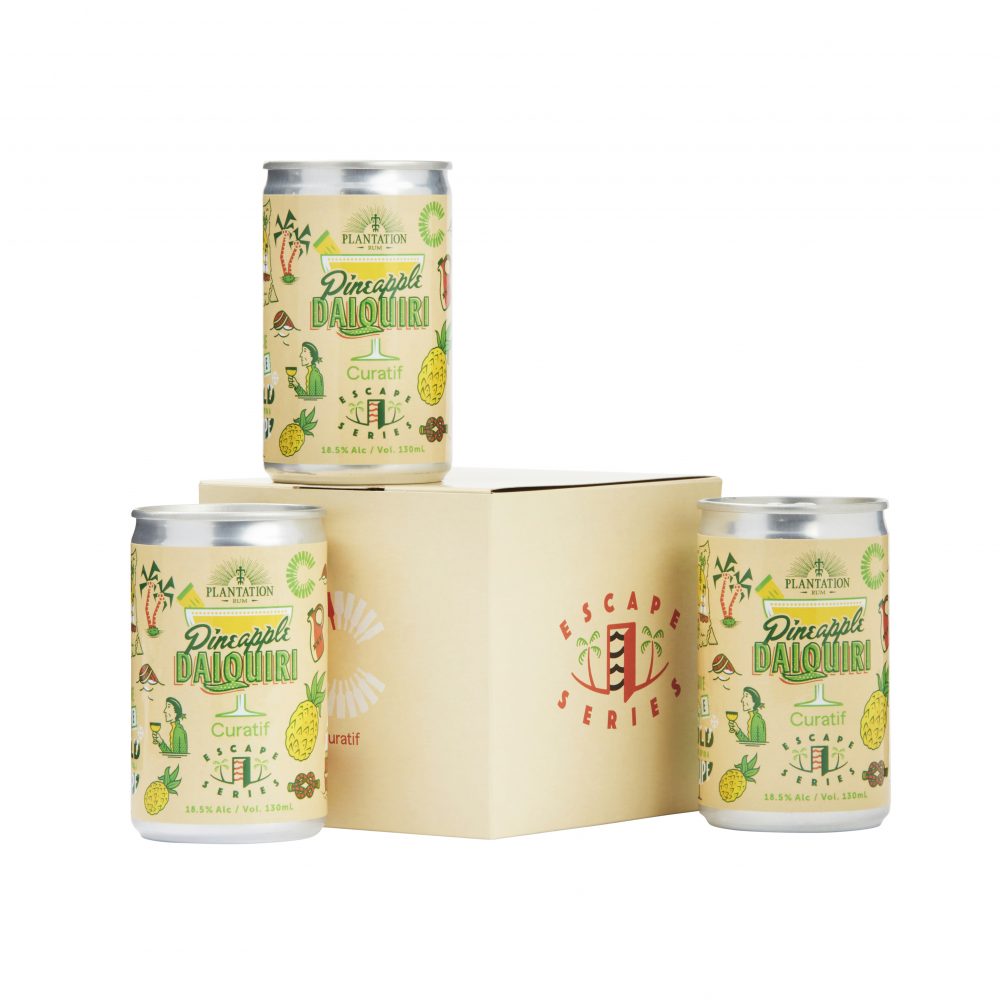 Plantation Pineapple Daiquiri (18.5% ABV / 130 ml)
This is the drink that escaped while no one was looking, it's the Harley Quinn of the cocktail world – sweet, beautiful, and as dangerous as they come. Award winning Plantation rum from Barbados, Trinidad, and Jamaica is blended with pineapple rinds, infused in Plantation 3 Star rum, then further distilled in Ferrand Copper Pot Stills and excitingly paired to the crisp, acid sweet profile of (Australian) central coast limes, all of which is balanced to perfection by locally prepared agave syrup and Australian pressed cane sugar.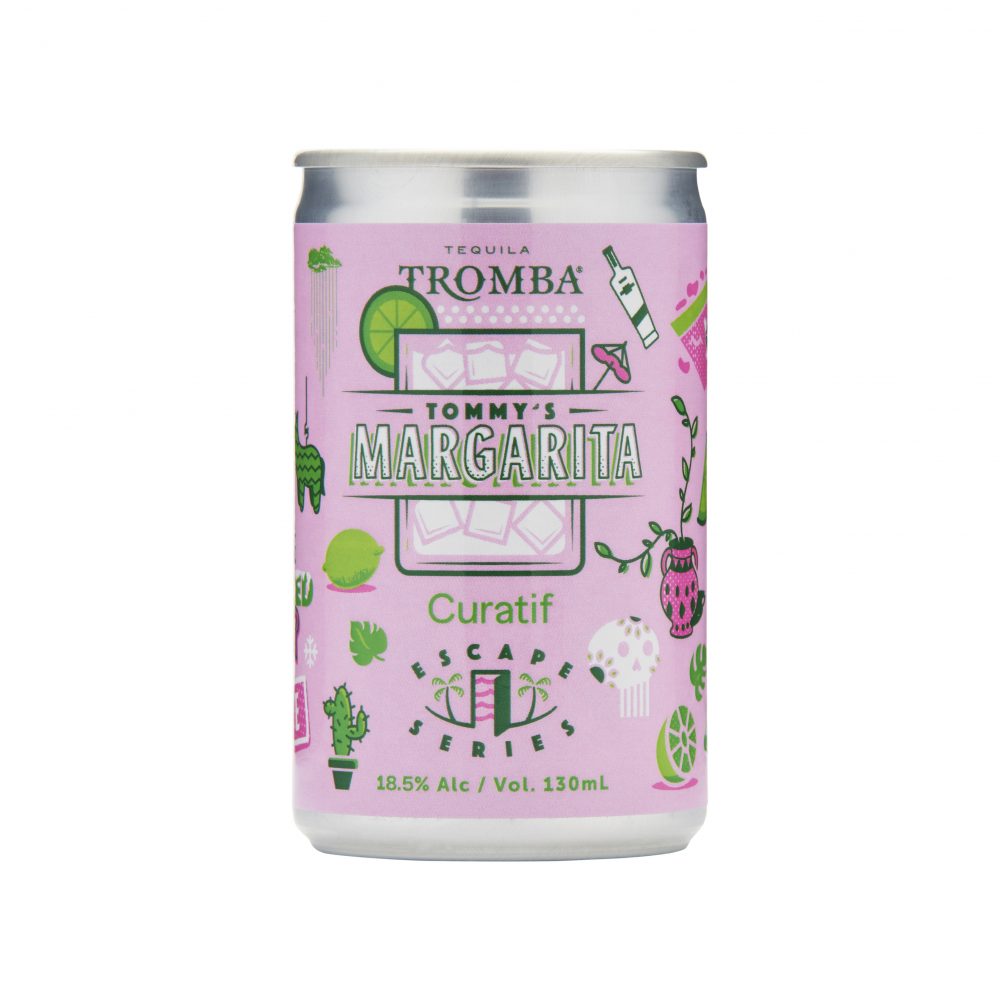 Tromba Margarita (18.5% ABV / 130 ml)
The thirst-quenching, poolside Tommy's Margarita heroes Tequila Tromba – a company started by a couple of great Australians who produce world class tequila out of Jalisco, Mexico with world renowned master distiller Cedano. With lime juice squeezed fresh from the Central Coast, this perfectly balanced cocktail is positioned to elevate your Summer drinking (in every season).