Simple Foods Co., Ltd., the maker of 137 Degrees in Thailand, has unveiled Wholly Nuts Almond So Pure with a focus on a clean and lean formula. Wholly Nuts (180ml) delivers a formula that offers almond milk that is as fresh as drinking at home. The almond milk is made from real whole nuts and is free from added sugar, making it suitable for diabetics and those on a keto diet. Wholly Nuts is also free from soy and cow's milk.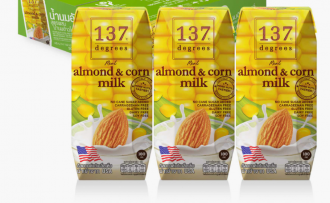 Apart from Wholly Nuts, Simple Foods has introduced several innovative plant-based milk.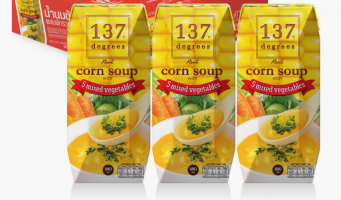 Almond Milk with Avocado and 7 Mixed Vegetables
Almond Milk with Carrot and 7 Mixed Vegetables
Almond Milk with Malt
Almond with Corn Milk
Corn Soup with 5 Mixed Vegetables
Corn Milk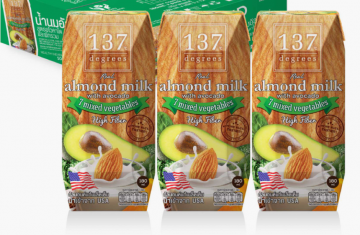 Almond milk mixed with vegetable is likely to make it the first of its kind in the world. The blending of plant-based with vegetable could pave the way for more application of vegetable into plant-based beverages.
Almond milk with malt taps into the prevailing popularity of malt flavour in Thailand.
The new products are available in 180ml and 1,000ml pack sizes.