D.R. Drink is a new breed of vitamin water launched in Thailand. The new beverage differentiates itself through the use of aquamin, which is derived from the red algae Lithothamnion corallioides rich in calcium and magnesium and a variety of trace minerals including manganese, selenium and zinc.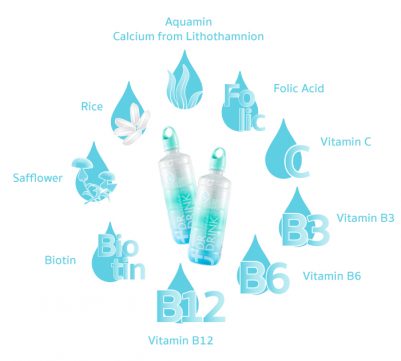 Other ingredients include vitamin C, meeting 200% of the daily requirement, rice water high in vitamin E for cold relief and safflower beneficial for heart health.
D.R. Drink is sold at 7-Eleven for a price of THB 18 per 500ml bottle.
The bottle design resembles the popular Yanhee Vitamin Water, which contains vitamin B complex and folic acid.