Calli ice cream has previewed two new flavours for Christmas. The two flavours are Cookie Monster (360 calories) and White Berry Rhapsody (390 calories). The official launch of the festive flavours will be on 3rd December.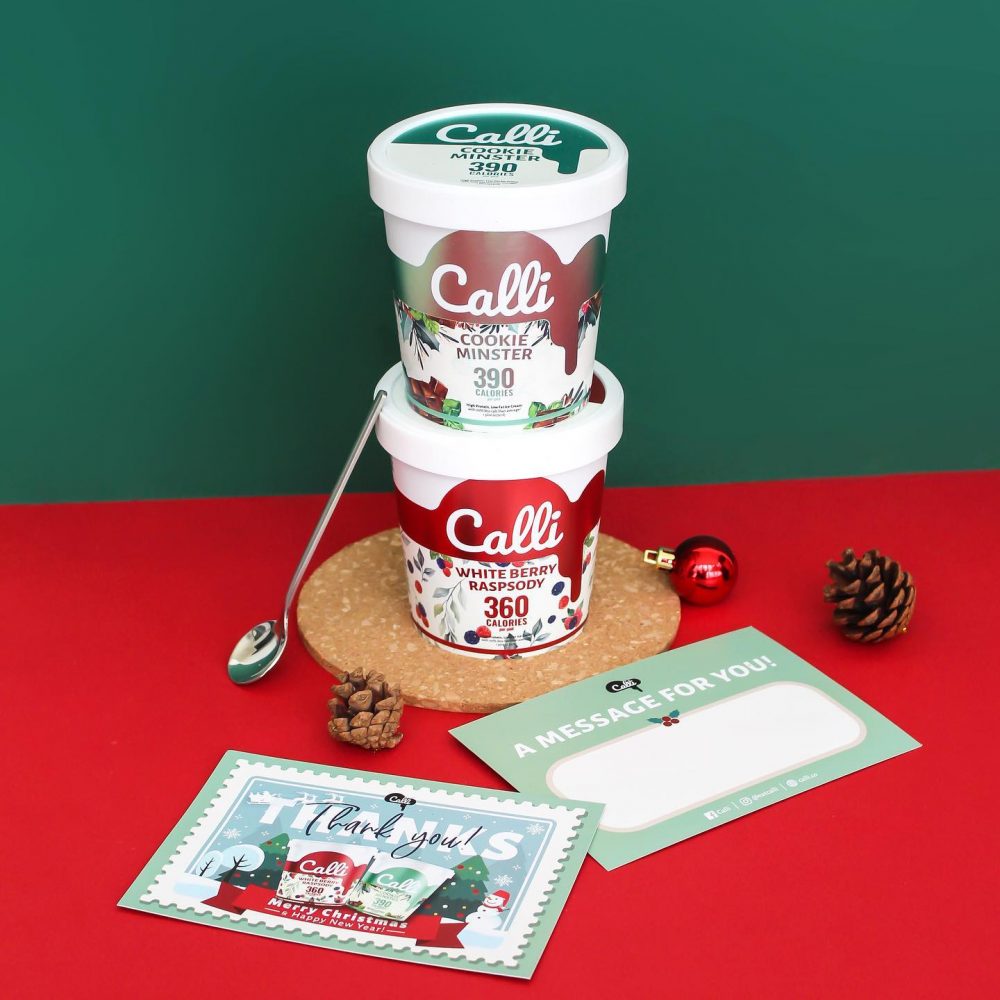 The Christmas bundle includes
x2 Christmas flavors⁠⠀
x 1 Message Card⁠⠀
x 1 Holiday Gift box⁠⠀
x 1 Tote Bag⁠⠀
⁠⠀
Calli is known for its guilt-free, low calorie, low fat and high protein ice cream.
PRE-ORDER: Joyful Holiday Festive Bundle (Ship 3 Dec onwards) RM 59.80 (regular price RM 89.70)