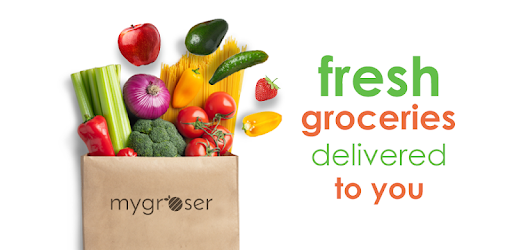 Let's be real. we've had a complicated relationship with 2020, to say the least. But while we've all moaned and groaned about it, there's no denying that there has been some good that has come out of the whole thing whilst pivoting and adjusting became the new normal. Whether it was by hopping on the TikTok wagon or trying to kill boredom with the latest "quarantrends" (hello Netflix party-goers, we're looking at you), 2020 really brought out our creative side when it came to connecting with one another.
As we get ready to end the year with a bang (hopefully, not quite literally), here's some of the best things that happened to us while we stayed home this year. So hold on to your jammies (since that's all we've worn this year) and take a trip down memory lane with us.
P.S. Read till the end to find out how you can walk away with up to RM150 in MyGroser store credits!
We Whipped It Real Good
2020 will probably go down in history as The Year Of Dalgona Coffee. Unless you've been living under a rock, this popular concoction, that's whipped to fluff perfection, was all the rage over social media.
If you haven't given this quarantrend a shot, all you need is equal parts instant coffee, sugar and hot water (here's a kettle if you don't have one).
We said Goodbye to People-ing and Hello to Plant-ing
Okay, so 2020 has clearly taught us  that sometimes taking care of others means staying 6-feet away from them (if we didn't live through it ourselves, we would have thought it was the logline from the latest YA dystopian film). It was clearly a lonely time and many of us dealt with that by buying a plant baby and trying to keep it alive (raise your hand if yours didn't survive, we won't judge). If you didn't become a proud plant parent this year, then what are you waiting for?  Check out MyGroser's full list of potted herbs and plants and try to keep one alive for your new year's resolution, maybe?
We went to the bar with our friends……at home.
Monkey Shoulder, Jack Daniels and Bombay Sapphire. If we're speaking your language, you're probably one of the many that have gotten creative with connecting with your friends and families virtually (with a glass or three to get you through).
What better way to spend this holiday season and enjoy all the booze, and cheese and meat platters to your heart's content when you pre-order one of MyGroser's exclusively hand-picked and curated  'My Feast' sets.
We turned into proud Master Bakers
Is there anything that brings Malaysians together like food? (Other than our mutual disdain for the travesty that our neighbours call street food?) True to nature, during the MCO, we arm ourselves with dishes and rolling pins and turned into Malaysia's Next Top Bakers as we baked banana bread, burnt cheesecake and even grew our own sourdough. If you went to war in your kitchen like the rest of us did, then it's time to upgrade your arsenal with some of the coolest stuff on MyGroser's Kitchen Appliances  section and treat yourself to the gift of shiny new utensils (because no one wants to bake in a scratched pan).
Stay home and stay safe this holiday season while MyGroser solves all your grocery needs.  Keep your eyes peeled on MyGroser's Facebook page from now until 25 December 2020 to stand a chance to win up to RM150 in store credits as part of MyGroser's You Win This Christmas! Enjoy freshness, convenience, and value only at MyGroser, Malaysia's first independent online grocery store.
*Terms and conditions apply and are available here.