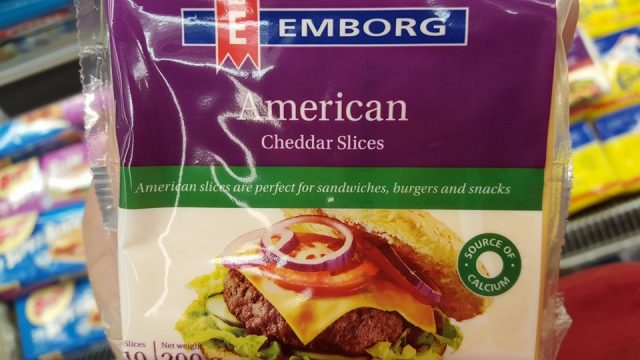 It has been a while since new consumer pack sliced cheese is introduced to the Malaysian market. The new Emborg American Cheddar Slices is marketed as "perfect for sandwiches, burgers and snacks." It joins the existing range of Dutch Slices and Swiss Slices.
Uhrenholt's Emborg has established itself as one of the leading companies in dairy, seafood, meat and vegetables. In Malaysia, the Emborg brand is strong in the cheese segment with a wide range of products including feta, gouda, mozzarella, edam and brie. The iconic purple packaging ensures it stands out in the crowded cheese market. The Emborg Power Panda is also the only children-focused cheese brand with its own Facebook page.
From Emborg Power Panda Facebook page – Malaysia
At Cold Storage, the 200g American Cheddar Slices is priced at RM8.49.