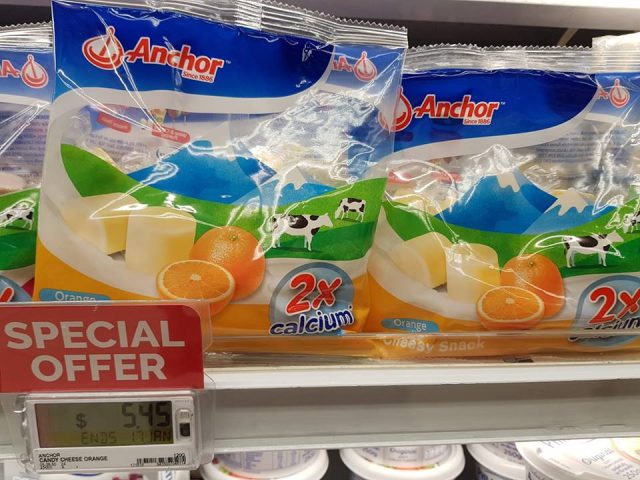 Cheese companies in Southeast Asia are increasingly focusing on making cheese as a snack for children in line with consumer demand for healthier snacks for their children.

In Singapore, Fonterra launched its Anchor Candy Cheese during the fourth quarter of 2018 with a contest giving away 4x Pinkfong Baby Shark Live Musical tickets for 3 November 2018. This bite-sized cheese cubes first debuted in Hong Kong in 2016 "following parents demanding more nutritional options for lunchboxes, while also keeping their children interested in what they are eating."
The Anchor Candy Cheese has twice the amount of calcium and is available in original, orange and strawberry flavours.
In Singapore, this delicious cheesy snack is aimed not only at children but for the entire family with a serving suggestion as happy treats, tea break, food topping and for wine & coffee pairing.
Anchor Candy Cheese is made in Japan by Marin Food Co Ltd.
In Indonesia, the Japanese joint venture company PT Emina Cheese Indonesia released its stick-type cheese, first of its kind in the country, and block cheese at the end of 2018. Formed by cheese maker Rokko Butter and trading giant Mitsubishi Corp, the Emina stick-type cheese has three flavours Pizza, Original and Banana Caramel.
The new factory has the capacity to produce 2,000 tonnes per year. The cheese snack has to be kept refrigerated between 3°C to 5°C. It is designed for children at least 3 years old and to be shared with family and friends.