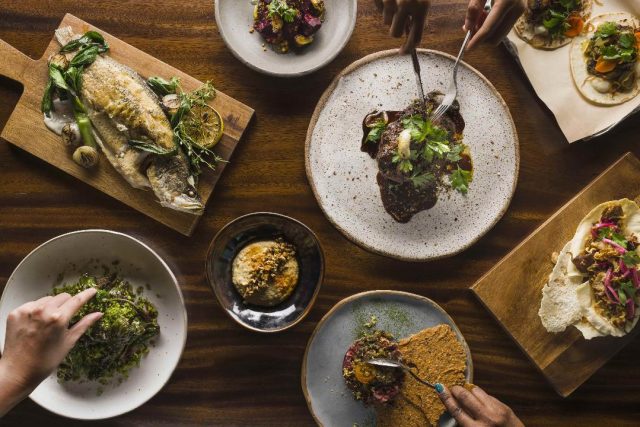 5 August 2019, Singapore – Reopening its doors to a new era, modern Middle Eastern restaurant Fat Prince has been "reborn"! The new venue is elevated and modern, bringing more creativity to the dining experience – all that in a vibrant, engaging and stylish setting, allowing guests to let their hair down and have fun.
With a spanking new interior and funky playlist, Fat Prince defies tradition and redefines dining to be engaging and social without breaking the bank. The new restaurant and "koktail" bar believes in creating meaningful connections with guests in a cultured yet buzzy atmosphere with great music and engaging hospitality. This sets the stage for guests to let loose, meet new people, have great conversations, and enjoy themselves.
Forget What You Think You Know About Middle Eastern
Inspired by the streets and stories of today's nomad, the larger space offers a holistic dining experience that includes a more robust and exciting food and drinks menu, pushing the boundaries of Middle Eastern food. The new Fat Prince introduces an elevated and modern experience that incorporates creativity in every aspect, showcasing a style that is uniquely theirs, yet approachable and subtly familiar.
At the heart of the expanded dining concept, the kitchen team brings an offering of house baked breads, a larger selection of mezze, and a pit-roasted section accompanied by hand rolled couscous. Their signature contemporary gourmet kebabs have been re-imagined with new flavours and ingredients that are anything but your usual Middle Eastern. The kitchen's custom-made earth oven, designed after the famous Büryan kebabs of Istanbul, is used for a number of dishes on the menu to bring out mouth-watering flavours not found anywhere else.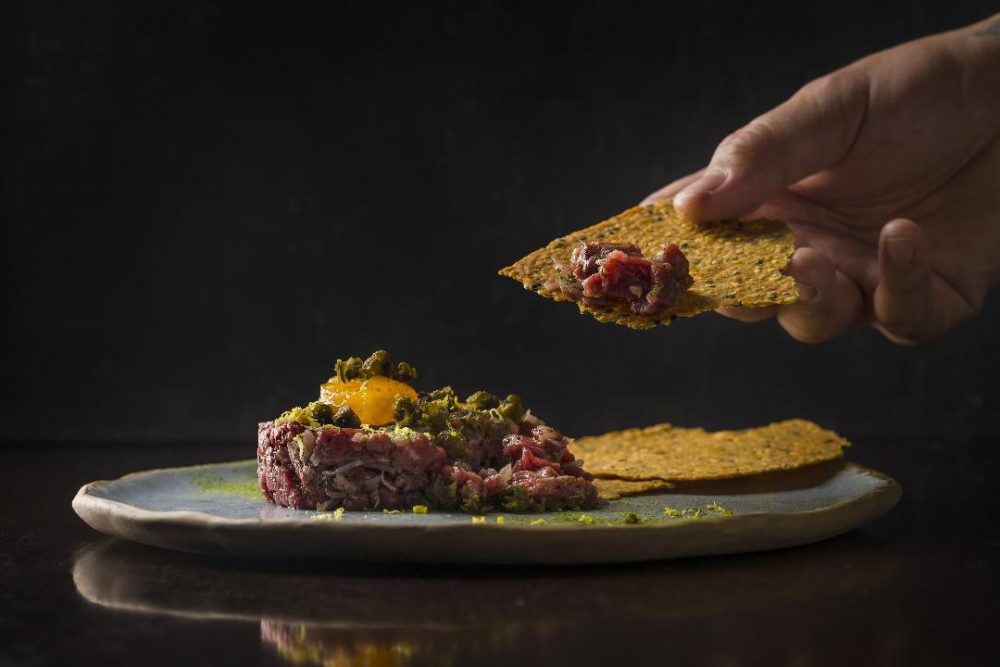 On the mezze section, the Adana Kebab Tartare (S$18++) is big on flavour, showcasing a perfect combination of hand-cut Australian wagyu beef, red pepper, curried egg yolk and chilli lavosh. The Chicken Shish Kebab (S$10++) is one of the new kebabs on the menu, which is surely set to become a crowd favourite, with the smoky chicken shish being paired with tangy pickled carrot and cucumber, then garnished with fried shallot, Toum and coriander.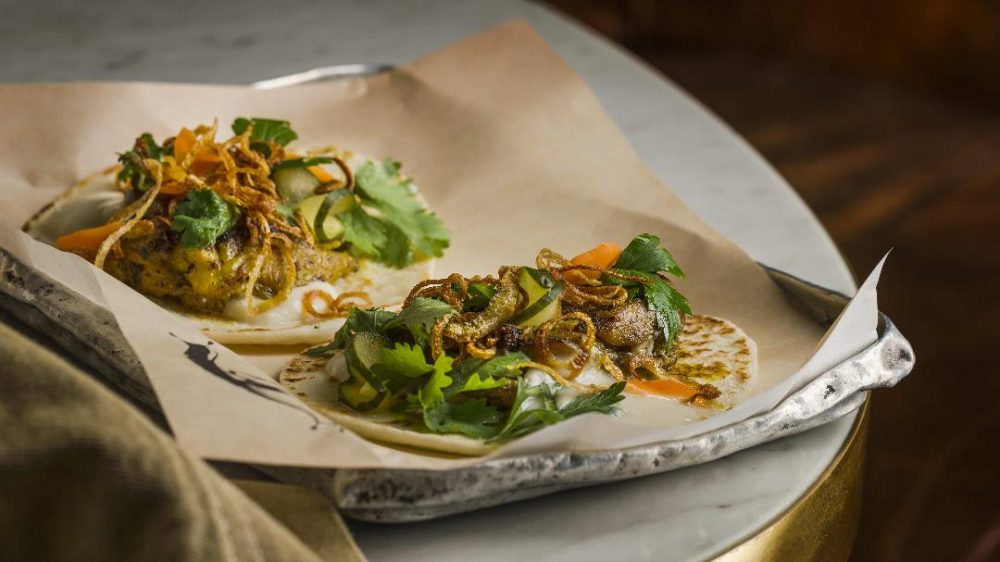 Meat-lovers can enjoy flavours from Fat Prince's earth oven with the signature Slow Cooked Lamb Shoulder (S$32++ per 100g). The chefs build a fire in the earth oven and burn it down to embers, burying the lamb shoulder inside to slow roast overnight. This slow-cooking process results in exceptional texture and depth of flavour unable to be replicated with more modern, less labour intensive equipment. Marinated with spiced molasses, sumac and chilli, the Lamb Shoulder melts into a symphony of flavours – a not-to-be-missed choice on the new Fat Prince menu.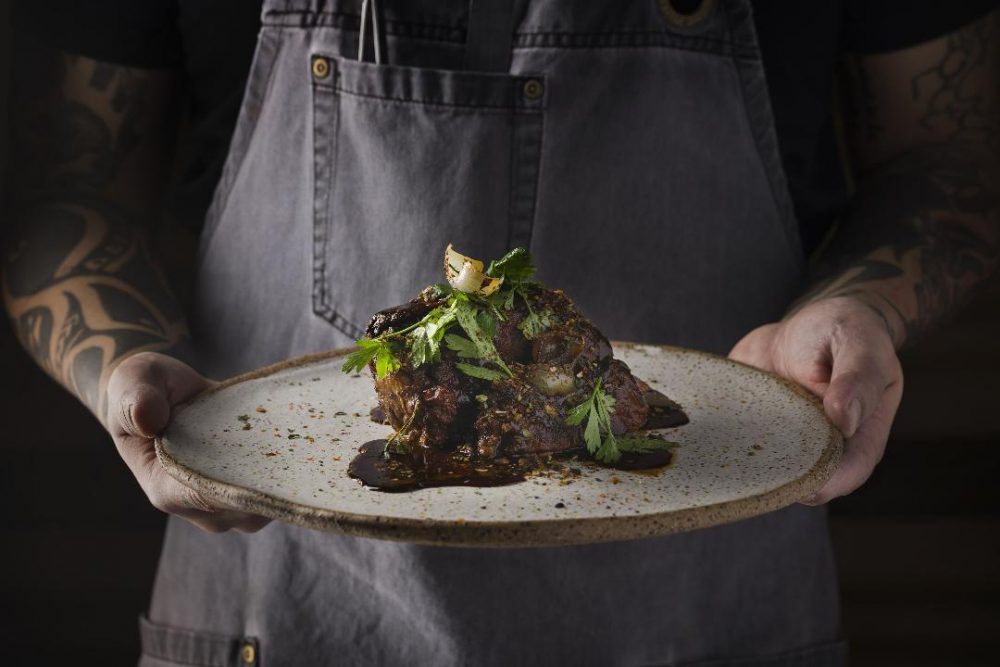 There are plenty of non-meat options on the menu as well. Charred Shishito Peppers (S$16++), are the perfect starter, seasoned with a Za'atar spice blend and anchovy butter sauce, beautifully charred for the ideal balance between the smokiness and sweetness, and garnished with walnut parsley crumb and preserved lemon. The Mushroom Flatbread (S$15++) is also guaranteed to be a treat for the taste buds. This house-made flatbread is topped with mixed mushrooms, Tulum cheese, pine nuts, cashew labneh, Baharat cream and pickled red cabbage.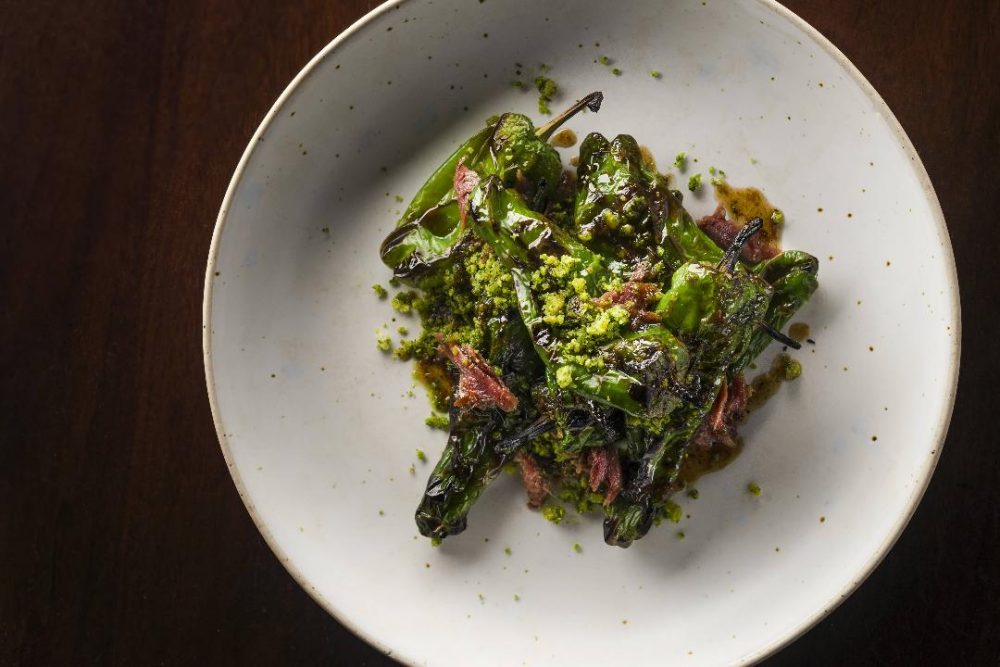 For those with a sweet tooth and love desserts, try the Halva Chocolate Mousse (S$12++). A rich, smooth and creamy delight with playful hints of spices and sweets, consisting of roasted spiced pumpkin, halva crumb and almond tuile.
Serving Up Koktails In Style
The newly revamped "koktail" programme, helmed by Head Bartender Shallum Recto, offers a wide range of signature drinks and artisanal, innovative concoctions. Masterfully incorporating Middle Eastern flavours, guests can enjoy creative beverages inspired by the tempting spices and exotic flavours of the region.
Innovative highlights include the Marsh Attak (S$20++), made with 42 Below Vodka, espresso, peanut butter andmarshmallow; and Mary En Rose (S$20++), crafted with mezcal, tomato juice, lemon juice and house-made harissa sauce. With an option for every preference, Shallum also presents the Fat Prince signature Negroni Blanc (S$22++); an almost-transparent Negroni made with G'vine Gin, Mancino Secco vermouth and dill-infused Salers bitters.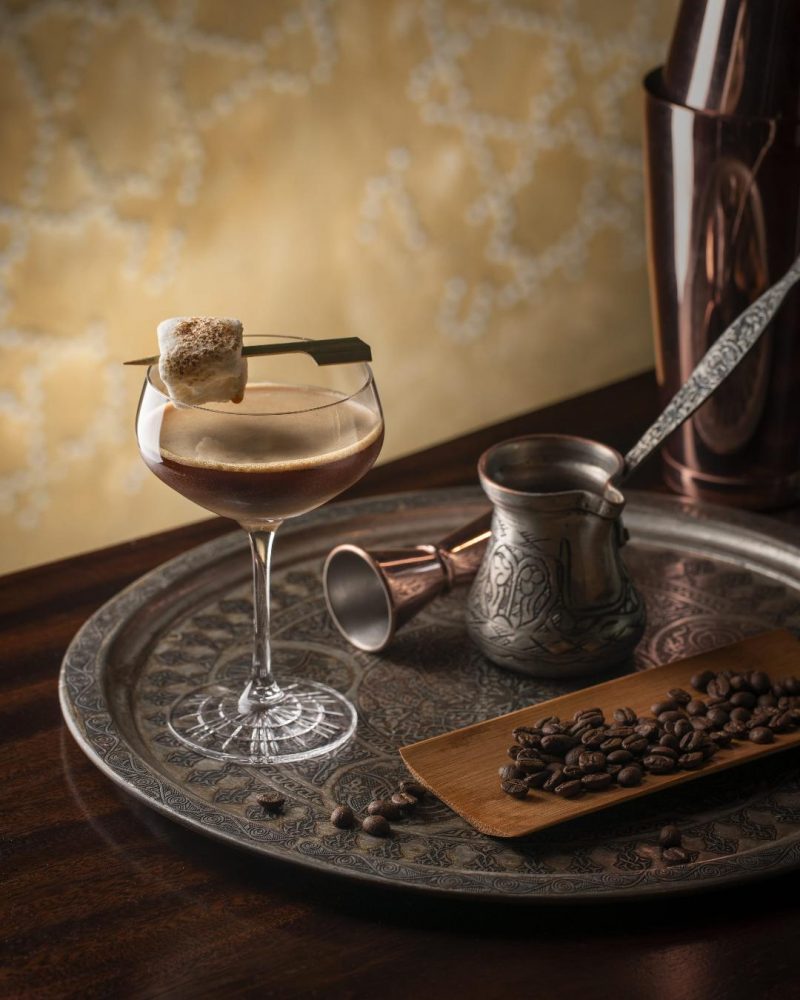 Interior
Expanding to accommodate 90 guests, Fat Prince now features comfortable settee seats, a communal dining table, and a private dining room, all undergoing changes to complement the brand throughout the expanded area. The venue also has an open-kitchen with a dining counter for guests to get up-close and personal with the action in the kitchen.
Co-owner Michael Goodman says, "Fat Prince has always struck a chord with guests, and we've often thought of how we could evolve the experience and the brand. Now we are ready to share that with Singapore. We've been excited about what a step toward a real 'Fat Prince 2.0' could be, and now that we're here, we think there's definitely something to get excited about for both the long-time fans, and for those who don't know us yet as well."
For reservations and enquiries, please contact +65 6221 7794 or [email protected]