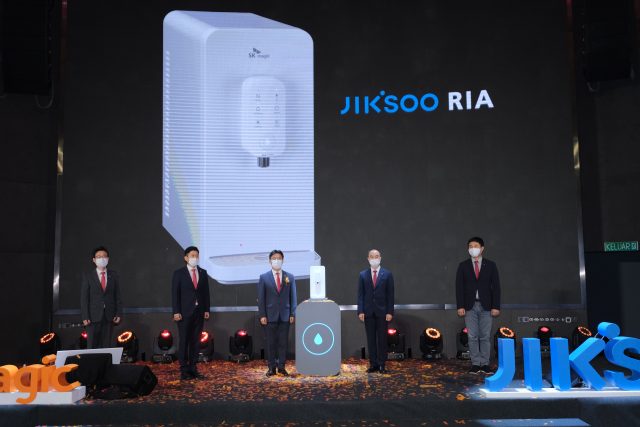 SK magic unveils latest advance tankless water purifier affordable to all
KUALA LUMPUR, 4 May 2021 – In the spirit of sharing and spreading happiness this Raya, SK magic, South Korea's leading home appliances brand recently launched the JIKSOO Ria, its latest tankless water purifier that is affordable to all.
True to its commitment to inspire all Malaysians to live a quality and healthy lifestyle, the JIKSOO Ria is affordably priced to encourage Malaysians to start caring about their water intake and stop drinking from stagnant water sources, a known bacteria and algae breeding pool, commonly found in tanked purifiers.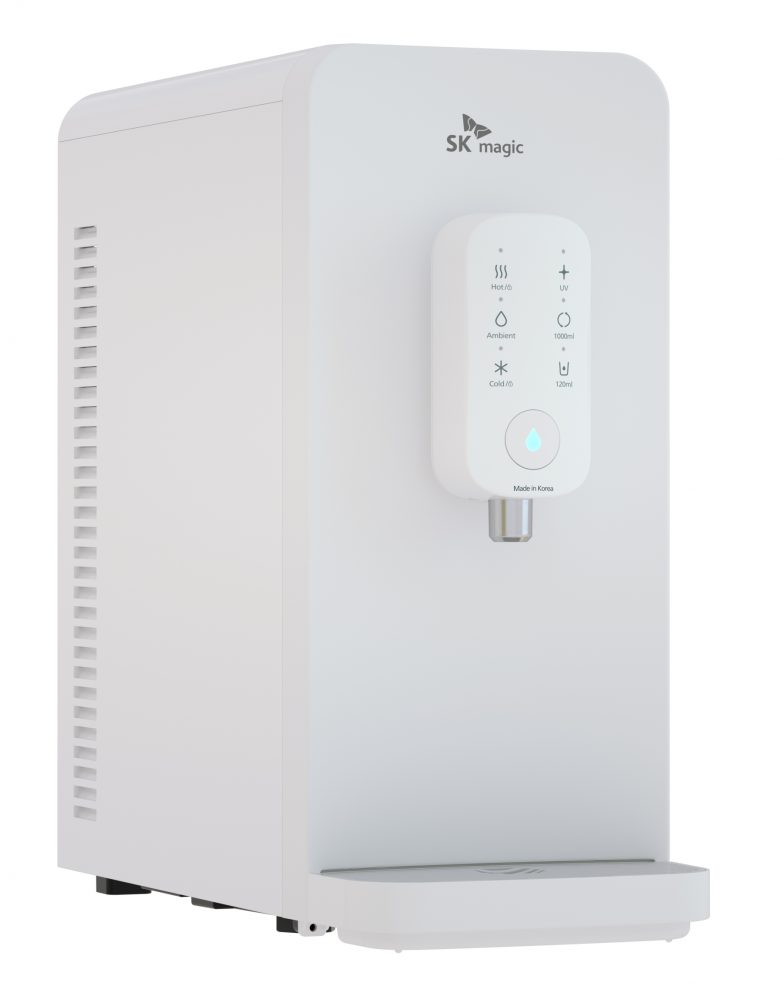 Priced at RM3,800, this latest addition to SK magic's range of advanced JIKSOO technology water purifiers come with innovative nanotechnology filtration system and water tab UV sterilisation system that filters viruses, bacteria, microplastics and heavy metals, while allowing essential minerals to pass through. 
As the pioneer in tankless technology, SK magic advocates that clean and fresh drinking water is not a luxury and should be accessible to all Malaysians, because everyone deserves the best.
"We are constantly challenging ourselves and innovating to find ways to ensure that everyone can live a healthy and quality lifestyle. With the challenges in the past year, we want to ensure that Malaysians continue to prioritise their health and care for themselves by making clean drinking water an affordable practice. We launch JIKSOO Ria in conjunction with Hari Raya because we want to bring happiness into the homes of Malaysians during this festive season by encouraging the practice of a healthy lifestyle of consuming clean and fresh water," said Kim Kyung Won, Managing Director of SK magic Malaysia. 
The JIKSOO Ria dispenses purified water in three different temperature settings (cold, ambient, hot) instantly through its sophisticated instant heating and cooling system. Child-safe and user-friendly, the water purifier is equipped with an aesthetically designed display panel. It's sleek, minimalist design fits perfectly even in the tightest urban living spaces and sits perfectly as a home décor. 
SK magic's JIKSOO technology tankless water purifiers also use significantly less power consumption daily, where JIKSOO Ria only uses 730Wh every day. This would approximately only cost up to 16 cents daily and RM5 per month in the electricity bill. Thus, this further strengthens JIKSOO Ria's position as the affordable alternative of water purifier in the market. 
"JIKSOO Ria is fun, advanced, and affordable to all. Malaysians deserve to experience the latest technology at a genuine price like no other in the market," he added. 
The JIKSOO Ria water purifier will be available for lease at a monthly rental rate of introductory price at RM75 while the purchase price is RM3,800 starting from 1st May 2021. For more information, please visit https://www.skmagic.com.my/main.