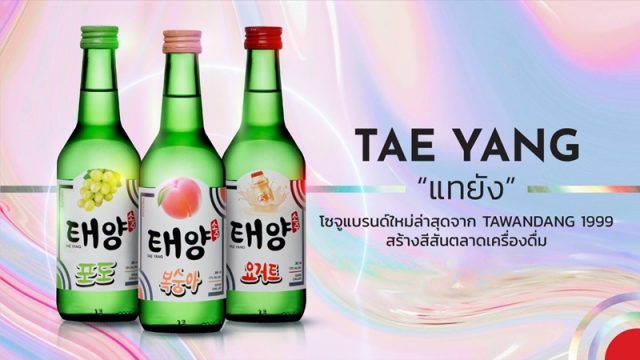 Tawandang 1999 Co, the manufacturer and distributor of Thai liquors such as rice whisky, rum, brandy and others, has launched Tae Yang soju to ride the current soju trend in Southeast Asia.
We have seen Emperador Distillers in the Philippines launching its own version called So Nice, which is an ultra-light soju with 14.5% ABV. It comes in three flavours – original, green grape and grapefruit.
The latest Tae Yang has an ABV of 13% in three flavours – original, yogurt and green grape. The price is THB 80 per bottle.