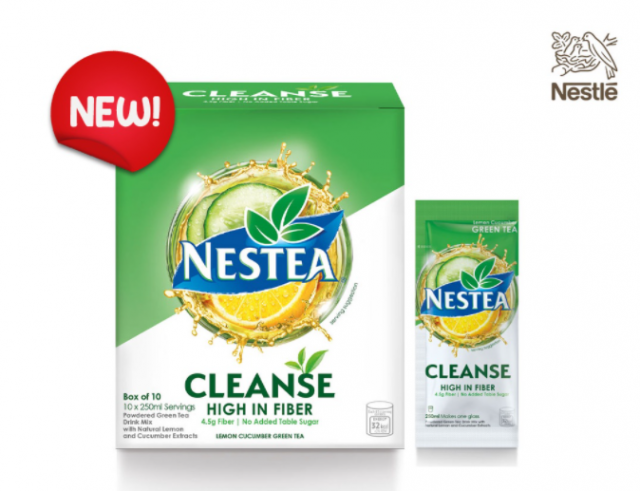 Nestle Philippines has added fibre into its Nestea powdered tea with the launch of Nestea Cleanse Lemon Cucumber Powdered Green Tea with Fiber. The new Nestea Cleanse demonstrates once again the popularity of fibre as a claim to tackle the low dietary fibre intake of Filipinos.
Nestea Cleanse comes with 4.5g of fibre which aids digestion. The product is made with all-natural green tea, lemon and cucumber extracts. There is no added table sugar.
The ingredients are as follow:
Inulin Fiber, Acidity regulators (Citric acid, Trisodium citrate), Green tea powder (4%), Flavors, Sweeteners (Aspartame*, Acesulfame potassium), Cucumber extract (1%), Lemon extract (0.9%), Vitamin C
*Phenylketonurics: contains Phenylalanine
Shop now at Nestle Philippines official store on Shopee.