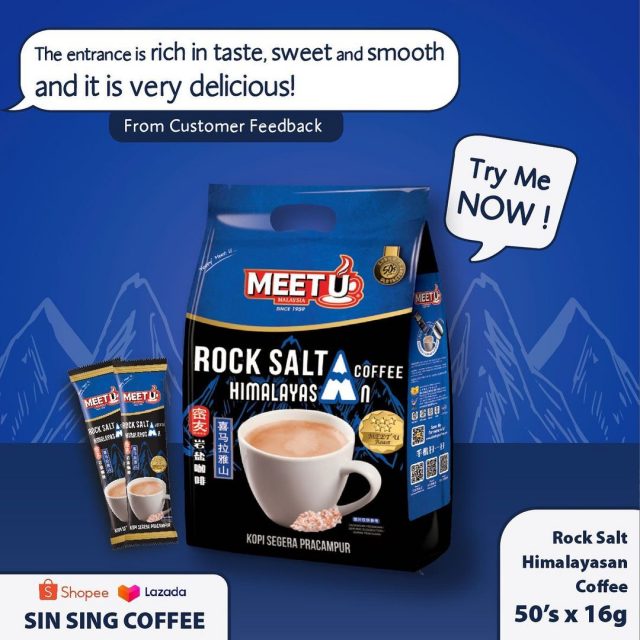 Malaysia's Sin Sing Coffee Sdn. Bhd. has launched two innovative instant coffee Himalaya Rock Salt Coffee and Blue Mountain Blend Coffee under the Meet U range. The Blue Mountain Blend Coffee is a well balanced coffee with an excellent full body combine with a mild taste and slightly sweet flavour.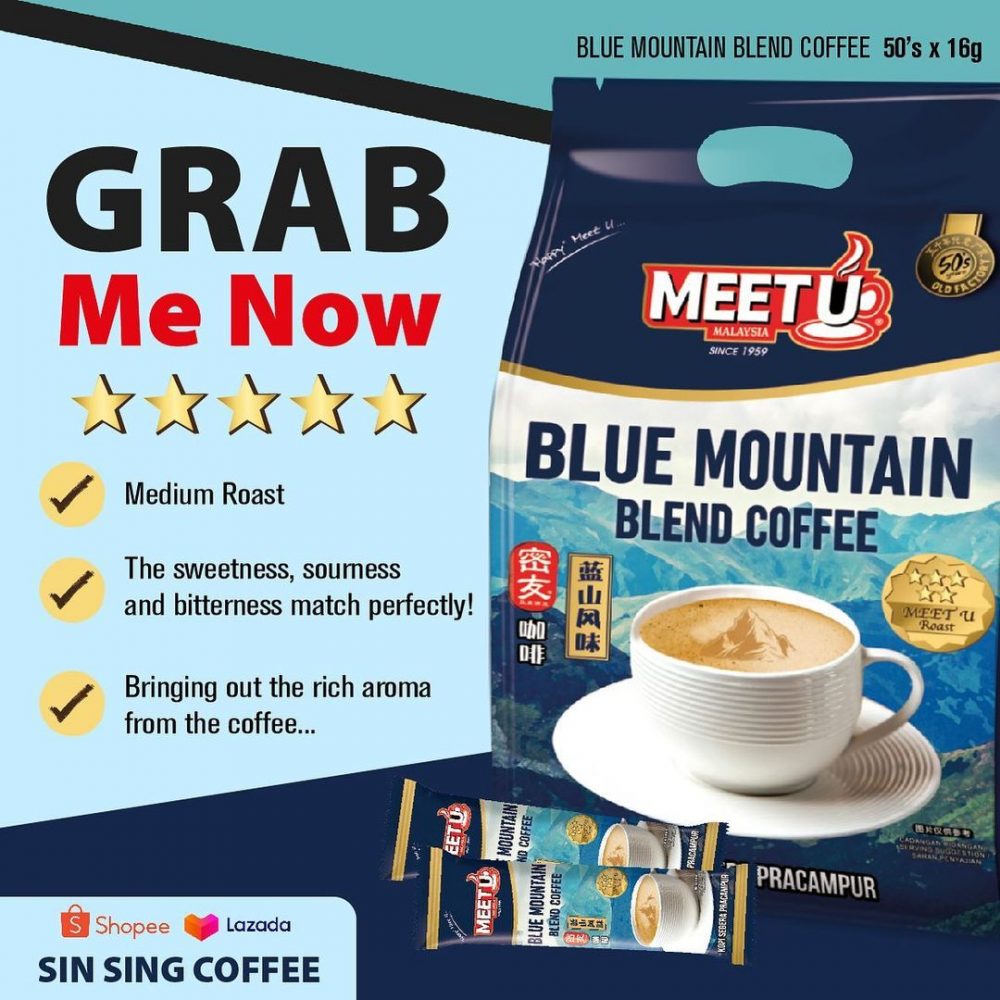 Himalaya Rock Salt Coffee features the use of Himalayan salt, which is a trending ingredient in Malaysian packaged food and drink due to its better-for-you image.
Click here to purchase the latest coffee products from Sin Sing on Shopee.