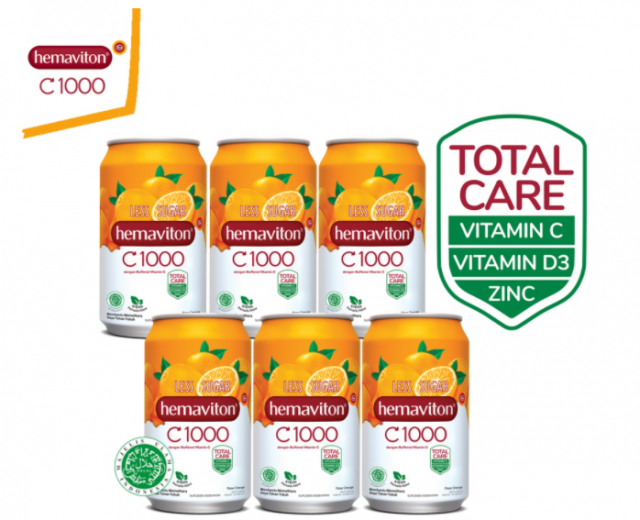 Indonesia's Tempo Scan has updated its Hemaviton C1000 drink with the new Total Care formula. The Total Care formula highlights the three immunity-boosting ingredients vitamin C, D3 and zinc to protect consumers during the current COVID-19 pandemic.
Hemaviton C1000 Less Sugar is also now available. The drink is sweetened with stevia.
Hemaviton C1000 has a strong equity in immune boosting with sales of Hemaviton C1000 range of products surging 173.7% year-on-year in 2020.