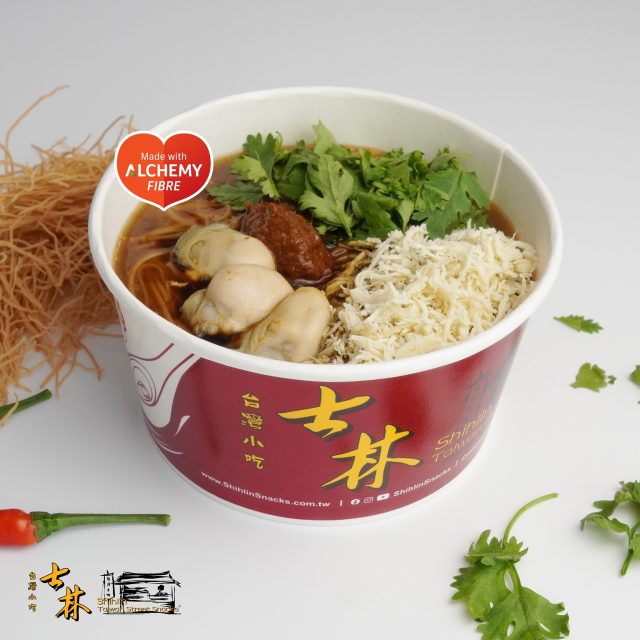 The popular handmade Oyster Mee Sua of Shihlin Taiwan Street Snacks in Singapore is now made healthier with the addition of Alchemy Fibre.
Alchemy Fibre is a soluble, plant-based fibre powder that helps to moderate blood glucose levels by gradually releasing glucose into the bloodstream after consumption (i.e., reducing the glycemic index of white rice from high to medium).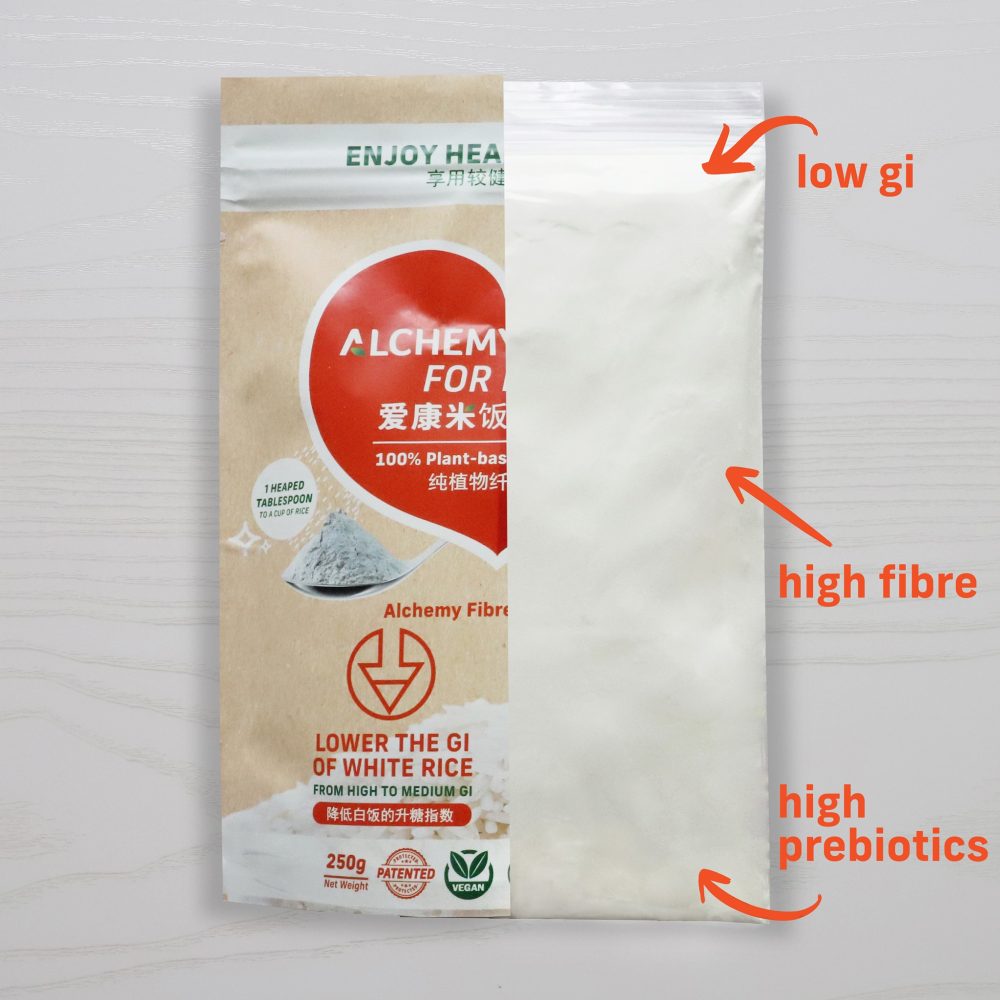 Alchemy Fibre For Rice is now available in leading supermarket retailers and online groceries. Enjoy healthier white rice with lower GI* and 10 times more fibre** than regular white rice.
*White jasmine rice with Alchemy Fibre™ For Rice is tested Medium Glycemic Index (same range as brown rice) by Sydney University GI Research Services.
**Based on rice cooked according to package instructions and dry weight.