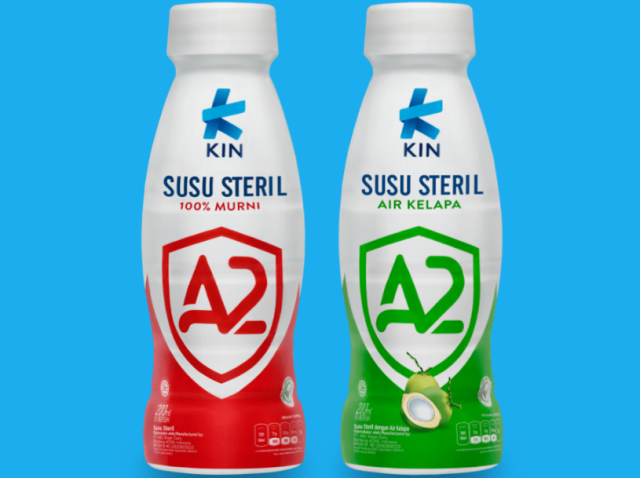 PT ABC Kogen Dairy, known for its A2 milk, has launched two new sterilised milk made from A2 milk under the KIN brand. What is interesting about the KIN A2 sterilised milk is one of the SKU contains coconut water. The mixture of A2 milk with coconut water makes the new product an interesting combo. KIN A2 sterilised milk (200ml) is said to help improve the body's immunity and is priced at IDR 9,000.
The company is also selling a mung bean drink (190ml) with 100% A2 milk as well as gula aren and ginger. The price is IDR 5,500. This is a good example of a drink featuring a plant-based and cow's milk blend.
Click here to purchase on the official store on Tokopedia.