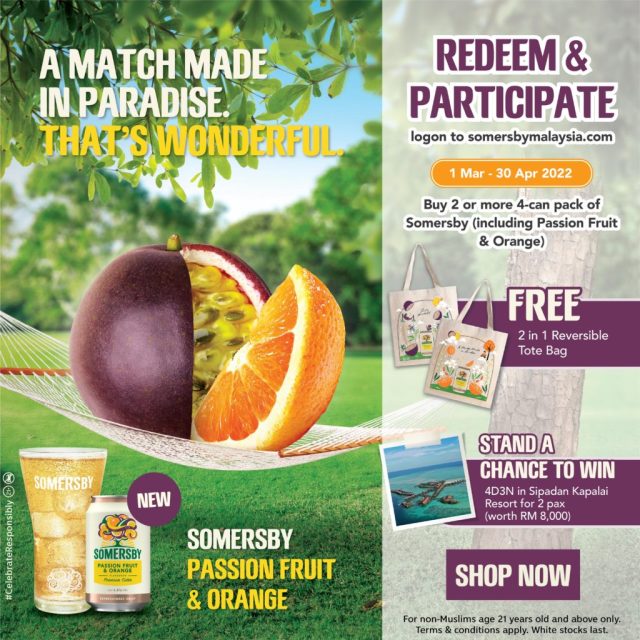 Carlsberg Malaysia has launched Somersby Passion Fruit & Orange, which is a delightful new flavour experience that transports you straight to a warm summers evening.
Perfectly ripe & deliciously sweet oranges are combined with tangy passion fruit to provide a refreshing drink with an exotic twist. Enjoy the sparkling, fruity optimism of Carlsberg's easy-drinking 4.5% premium cider over ice and in moderation, especially with appetizer, salad and even vanilla ice cream.
Somersby Passion Fruit & Orange has the following attributes:
Refreshing premium cider with vibrant passion fruit taste, well balanced with a hint of sunny orange
Intense passion fruit notes with orange blossoms
Pleasing passion fruit notes followed by lingering sweet orange taste – Best served over ice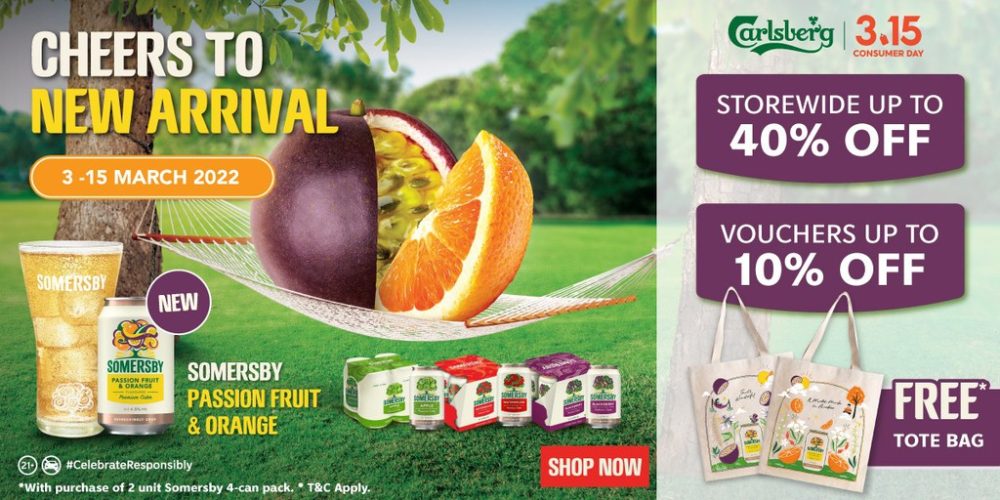 Click here to purchase from Carlsberg's official store on Shopee.