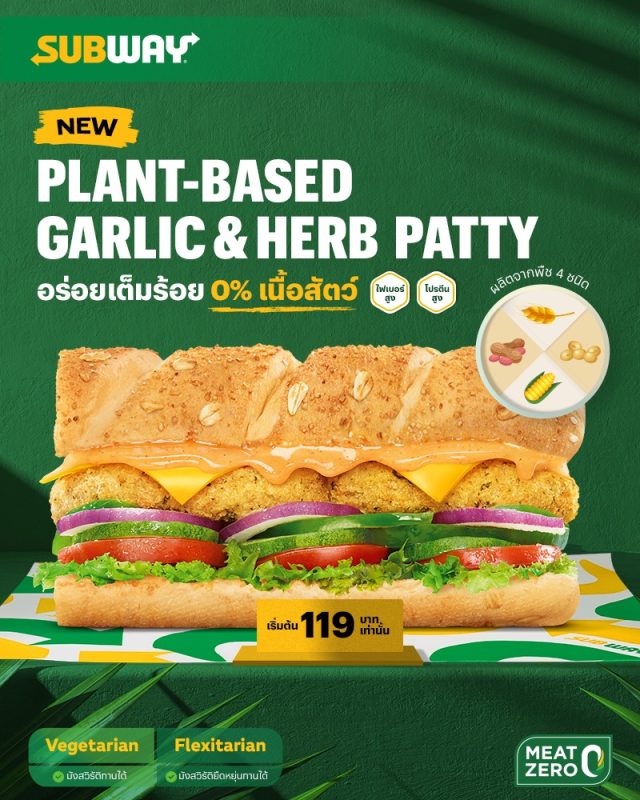 Subway Thailand has released Plant-Based Garlic & Herb Patty featuring CP Foods' plant-based meat brand Meat Zero. The new high fibre and high protein meal is priced from THB 119.
Plant-Based Garlic & Herb Patty is designed to capture a growing flexitarian consumer base in the country.
Thanakorn Thanawarith, Founder and Director of About Passion, said the consumers are increasingly giving more and more concern about their health. Meanwhile, plant-based meat becomes increasingly popular. Subway, wanting to increase the choice for the healthy people, jointly developed new product with MEAT ZERO, using the strengths of both brands to create DIY food with the main ingredients from "Plant-Based Garlic & Herb Patty".
As a major food conglomerate, CP Foods is able to leverage on its strength to bring on board more partners to include Meat Zero into their menu.