Singapore, 5 October 2022 – In a bid to bring mental health to the forefront and champion wellness, Raffles Place Alliance (RPA) is playing its part to support and educate the community about holistic wellness this October with RELEASE@Raffles Place. Happening from 10 October to 15 October 2022, the event invites everyone to refresh and rejuvenate their minds and bodies as they take a stroll through informative installations located on the Body, Mind, Heart and Soul Lawns in Raffles Place Park; participate in workshops focused on wellness, enjoy daily 60-minutes-of-fun activities and soul-stirring performances across various spots in Raffles Place.
To participate in the various activities, members of the public can register their interest at www.rafflesplace.sg and make a donation to the Samaritans of Singapore (SOS) — a non-profit organisation that provides support to individuals facing a crisis, thinking about or affected by suicide.
To begin your wellness journey and prioritise your mental health, here is a list of things you can look forward to at RELEASE@Raffles Place!
Mindful Monday, 10 October
Begin the week and mark World Mental Health Day 2022 with a dynamic session of FlowState Movement Therapy at the Soul Lawn, from 6.30 PM to 7:30 PM. Quieten the noise in your mind and let your body take control. Let loose through the use of psychotherapeutic movements and dance. You're sure to feel relaxed yet energised to take on the rest of the week.
Soulful Tuesday, 11 October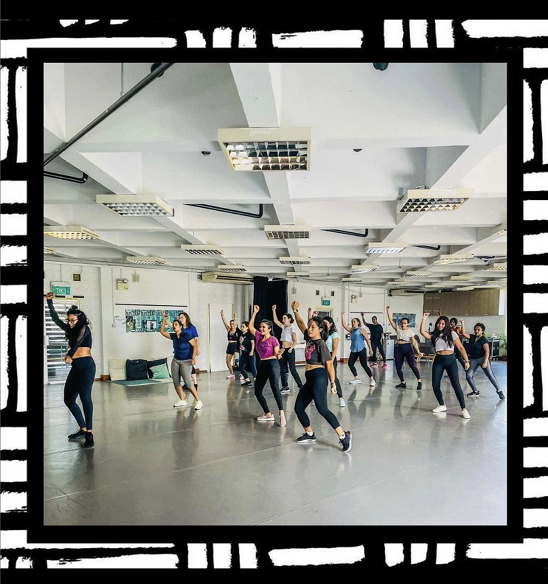 Now that you're all energised, release your inner strength with like-minded ladies and gents through the powerful beats and graceful movements of African dance with AFROWITHJEEVI from 6.30 PM to 7:30 PM. Push your boundaries and form social connections at the Body Lawn with fellow dancers, and experience the joy and sweat of an African dance workout.
Heartfelt Wednesday, 12 October
As we reach the mid of the week, let's keep healing! Join an Ecstatic Dance session held for the first time from a hidden alcove in Raffles Place from 6.30 PM to 7:30 PM. Abandon yourself to the rhythm and shake off the tension from your day! Let the music take you on an intimately rejuvenating journey as you release all tension in a unique experience with a view.
That's not all… there's also a special edition of Raffles Place Alliance x HPB's popular Glow Stick Dance Party Workout from 7:00 PM to 8:00 PM in Raffles Place Park! In conjunction with RELEASE@Raffles Place, be sure to not miss out on this glamorous and unique dance workout! Whip out your glow sticks and dance to your heart's desire to end off your perfect evening after a taxing day at work.
Body-loving Thursday, 13 October
Take a walk around the park and stretch your legs or go on a mini shopping spree at the first edition of The Good Market. The market is partnering with vendors such as Cloop!, Books Beyond Borders, LifeLine Clothing (upcycle textile education exhibition) and the Happiness Initiative; to promote good causes for people and the environment. Held from 11:00 AM to 9:00 PM on Thursday to Saturday at Ocean Financial Centre (Level 1), browse and shop, with profits donated to the Samaritans of Singapore (SOS).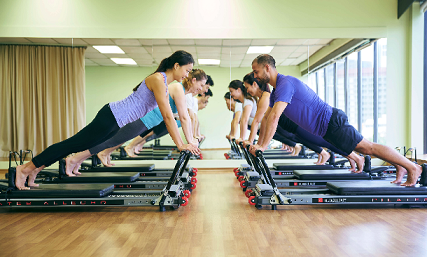 For an uplifting mind-body exercise, how about a Mat Pilates class conducted by FOCUS in the park? Starting from 6.30 PM to 7:15 PM at Body Lawn, get ready.. stretch.. and prepare yourself for a fun and amazing workout!
While you're activating your mind, soul and heart, don't forget to take care of your body too! Your body's a temple — release any tension and build your strength with Acroyoga by Aaron Koh and his team at the Soul Lawn, from 6.30 PM to 7:30 PM. Combining strength and flexibility, pair up with a trusted partner and conquer your fears.
Fun-filled Friday, 14 October
Kick off your TGIF and welcome the end of the week with a bang Gangnam-style! Time to channel your BTS groove with KpopX Fitness happening from 5:30 PM to 6:30 PM at the Body Lawn. With a passionate fitness instructor, Wen Jie, engage in an easy-going, energetic, and fun fitness programme and bond with other participants altogether!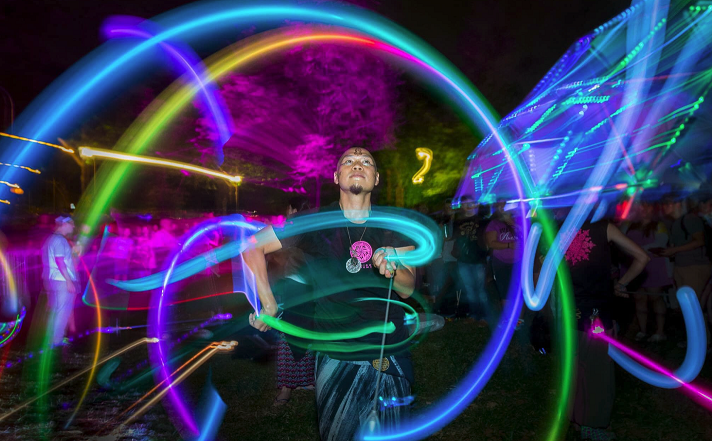 Improve your coordination and freedom of expression with basic poi spins and flow movements at the Poi Play Workshop from 7:00 PM to 8:00 PM at the Soul Lawn. The maestros from Starlight Alchemy will take you through a dynamic and engaging workshop using weights on the end of tethers and creating swinging motions to the beat. Relish sweet catharsis through rhythmic patterns.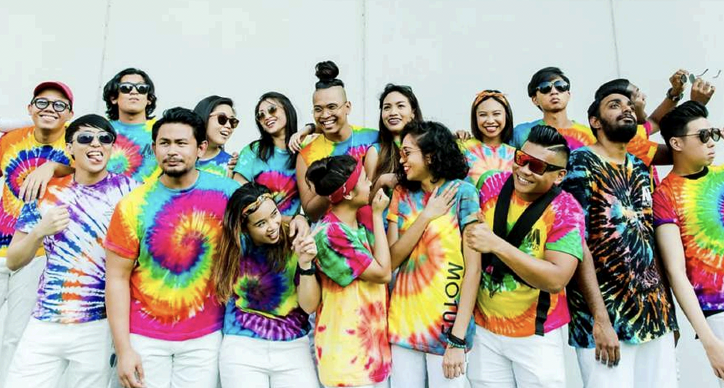 Stay on for the night as we bring you live music and performances. It is now time to inject the spirit of celebration and inventiveness with a performance by MOTUS from 8:00 PM to 9:00 PM at Soul Lawn. Featuring a unique batucada set-up as the basis of their music, MOTUS infuses different genres like funk, hip-hop, and soul to present you with a distinct live and fun music experience.
Stimulating Saturday, 15 October
The healing and fun continue into the weekend! Get your little ones involved and participate in a Doodle Jam Workshop at The Good Market from 3:00 PM to 6:00 PM. Hosted by The Doodle Bandit himself, Mas Safreen, learn the basic techniques of drawing and generate new neurons which will improve overall brain functioning when you pick up a new skill.
Unleash that inner artist of yours further with the HPB Zen Doodling Class at Mind Lawn, happening from 4:30 PM to 5:30 PM. Get creative as you draw using unplanned lines and repeated patterns to release inner tension and stress. Finish off your own art as you incorporate simple shapes and patterns in this therapeutic craft class.
If you're up for laughs, consider joining the Laughter Workshop at Soul Lawn from 5:30 PM to 6:30 PM. As we know, laughter is the best medicine and a unique and healthy form of expression. As our body doesn't know the difference between fake or real laughter, reduce stress through Laughter Therapy by LAUGHTER AT WORKS, while also enjoying breathing meditation and laughter yoga exercises.
Make merry as the sun sets and join the Body Rhythm Workshop at Soul Lawn from 6:30 PM to 7:30 PM. Surrender your body and mind to the rhythm of rock and reggae music through clapping, stamping, body percussion and singing. You can even get the chance to create and record your own unique-sounding rhythm or melody with instruments such as a high hat, kick drum or snare!
Finish off your Saturday night with a performance by MantraVine – a trio of sonic alchemists mixing neo-shamanic rhythms with live instruments and psychedelic dance grooves. They are bound to evoke your dancing spirit with ancient mantras, electrifying guitars, funky horns and organic frequencies.
With all these amazing activities and workshops, come release and rejuvenate with us at the very heart of Singapore's central business district – Raffles Place!