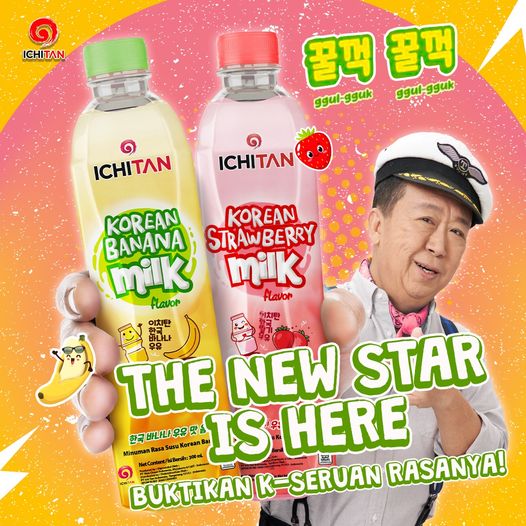 Thai beverage company Ichitan is targeting K-food loving young Indonesian consumers with its latest Korean-inspired Korean Milk range. It is not hard to see why Ichitan has selected to launch Korean Milk. The range comprises two flavours Korean Banana Milk and Korean Strawberry Milk.
Korean banana milk is popular in Indonesia thanks to Binggrae. The Korean flavoured milk brand is now facing a lot of new competitors including from Mujigae and now Ichitan. Binggrae, South Korea's number one flavoured milk, has launched various flavours in the Indonesia market from melon, vanilla to coffee to keep the category exciting.
Sensing the need to go beyond flavoured milk, the company has recently launched Acaféla to capture opportunities in the RTD tea coffee space, which is a growing category in Indonesia.