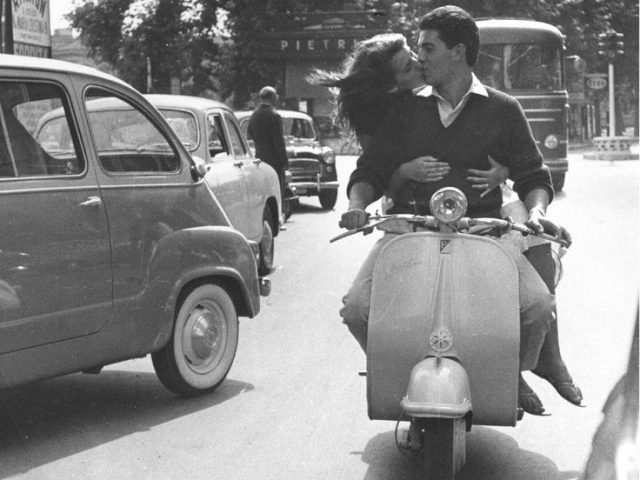 The small Italian scooter Vespa establishes itself as a symbol of romance and a carefree lifestyle among the young generation. In Vietnam, it is a symbol of status symbol in a country with 35 million scooters on the street. In Malaysia, Vespa is seeing increasing popularity especially among the young who are embracing the scooter as a lifestyle statement.
Coffee companies in Malaysia are tapping into Vespa's popularity for marketing purposes. The Coffee Bean & Tea Leaf launched the 'Bean on Vespa' social media contest on 3 June 2015 for four consecutive weekends. A lucky winner would stand a chance to walk home with one Vespa LT15.
In 2015, Nestle offered a Vespa Scooter LT150 as the grand prize for its Gawai Festival and Tadau Ka'amatan (Harvest Festival) with the purchase of any two Nescafe ready-to-drink coffee.
Nescafe teamed up with Tesco to give away two Vespa Primavera 150 3V 1.e to the lucky shoppers who bought one pouch of Nescafe Latte Caramel (20 sticks) from participating Tesco outlets in Peninsular Malaysia. The contest period runs from 1-31 December 2015.
ChekHup, another homegrown coffee company, gave away a Vespa Primavera as the grand prize for a contest, which ended 15 December 2015.
OldTown is also offering three Vespas as part of its 'Classic Drink Vintage Ride' contest from 1 November 2015 to 31 December 2015. The key difference compared with other Vespa contests is OldTown has made available limited-edition collectible cans featuring vintage Vespa.
Coffee companies are using Vespa for marketing purposes as the Italian scooter is popular with young urban consumers most of whom are their target demographics. Vespa also symbolises a carefree lifestyle, which suits the positioning of coffee as a relaxing lifestyle drink.
* all images from the web