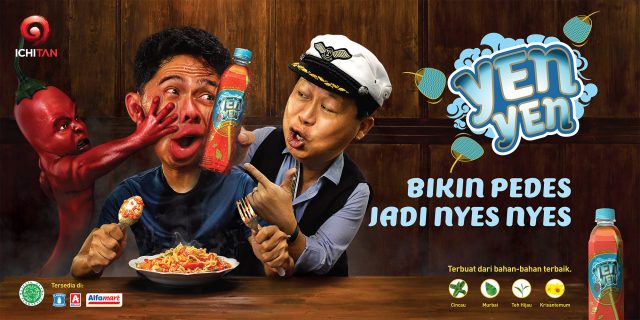 Thailand's Ichitan Group Public Company Limited officially launched its Yen Yen herbal tea in Indonesia on 1 February 2017. The event was attended by Ichitan Founder and CEO Mr Tan Passakornnatee. In actual fact, this herbal tea was already available in Indonesia since mid-2016.
Local production of Yen Yen planned
The most important announcement is the intention of PT Ichi Tan Indonesia to produce Yen Yen locally to feature the local halal certificate.
Still no local manufacturing of Ichitan RTD tea?
Ichitan introduced its flagship Ichitan RTD tea in Indonesia in 2015 and announced plans to build a local manufacturing plant probably within one or two years, said Tan on 24 November 2015. However as of today, the plan seems to have stalled or still in the land acquisition phase.
Losses mounting
Rising marketing expenditure in Indonesia has resulted in the company experiencing a THB 34.3 million loss of investment in its joint venture in Indonesia for the first nine months of 2016, widening from a loss of THB 13.6 million for the first three months of 2016.