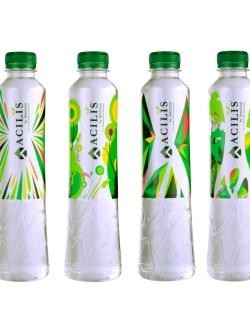 Functional bottled water delivering stronger health claims has become a new trend for the packaged water industry. Marketers are now moving beyond alkaline water (pH 8-9) to embrace new concepts such as silica rich water.
ACILIS by Spritzer natural silica water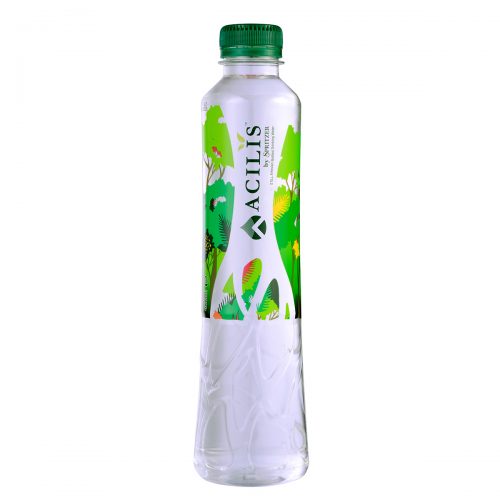 Spritzer, Malaysia's top mineral water producer, introduced its latest ACILIS by Spritzer Natural Silica Water in the UK in February 2017.
Removes neurotixic aluminium
According to the company, ACILIS by Spritzer Natural Silica Water claims to remove neurotixic aluminium from the human body. It also helps maintain soft skin, shiny hair, strong nails and supple joints. The ACILIS by Spritzer has a high silica content of 55mgL compared to other bottled waters.
The other ingredients found in ACILIS by Spritzer include Potassium 3.1; Calcium 36; Magnesium 3.7; Bicarbonate 93; Sulphate 22.1; Chloride 0.78; Total dissolved solids 198; pH 7.10
Donating to support Alzheimer's disease research
The company is donating 10% of the net price of every bottle of ACILIS by Spritzer sold in the UK to support ongoing clinical research on Alzheimer's disease at Keele University. Professor Chrisopher Exley of Keele University claims aluminium poisoning may trigger Alzheimer's disease.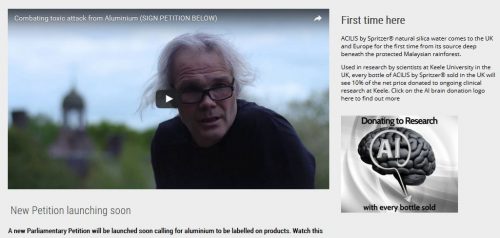 More info about ACILIS by Spritzer can be found here.
Evergrande Spring water with H2SiO3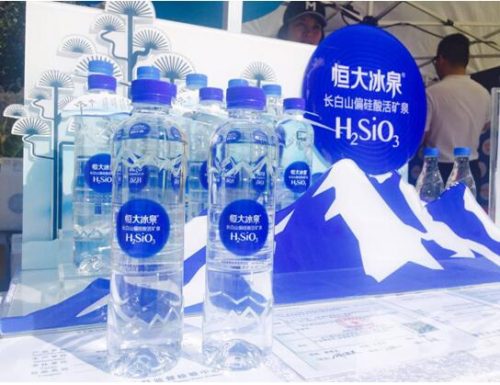 In China, Evergrande Spring (恒大冰泉) is back in the limelight. This time, the company announced the launching of a mid-to high-end mineral water (恒大冰泉偏硅酸型中高端天然矿泉水) in Hong Kong in February 2017 containing Metasilicic acid (H2SiO3).
The Evergrande Spring draws its water from Changbai Mountain in northeast China. The water contains 50.7-78.6 mg/L of H2SiO3, which is higher than Evian's 18 mg/L, Perrier 13.1 mg/L and Kunlun 9 mg/L. The benefits of drinking water with H2SiO3 include improving skin elasticity, revering the hardening of arteries and promoting bone growth.
About Evergrande Spring
Evergrande Spring, a unit of Evergrande Group, reported losses of CNY 552 million in 2013, CNY 2.84 billion in 2014 and CNY 555 million in the first five months of 2015. Cumulative sales from 2013 to the end of May 2015 stood at CNY 1.29 billion. Evergrade Spring is an attempt by the property developer to diversify into other businesses.
What Mini Me thinks
Package water is an industry that thrives on trend and concept. The longevity of the silica water trend ultimately depends on the how brands educate their consumers and whether other competitors start to embrace the concept, which would result in increased product availability thus helping to sustain consumer interest.