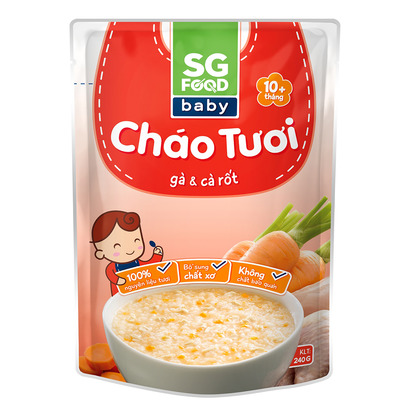 As a modern parent with a baby, we want food that is good for them but also convenient to prepare. While visiting Ho Chi Minh City in March 2017, I found an interesting baby porridge in pouch Cháo Tươi (fresh porridge), which represents a complete meal for the baby. All you need to do is to reheat the pouch with hot water or microwave before serving.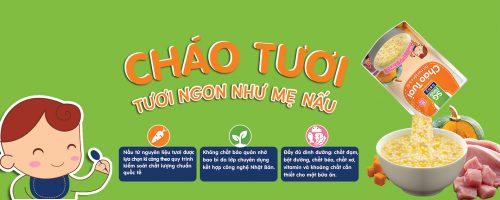 The Cháo Tươi is made by Saigon Food Joint Stock Company (Công Ty Cổ Phần Sài Gòn Food) and is meant for babies aged 10+. They come in five variants such as chicken & carrot (gà cà rốt) and salmon & spinach (cá hồi, cải bó xôi), eel & green bean (lươn, đậu xanh) and beef, peas & carrot (bò, đậu hà lan, cà rốt). The price starts from VND 17,000 (USD 0.75) each.


The fresh porridge is made from 100% fresh ingredients, is a good source of fibre supplement and is free from preservatives (chất bảo quản).
Here is a picture of the SG Food Baby Cháo Tươi bought for my baby.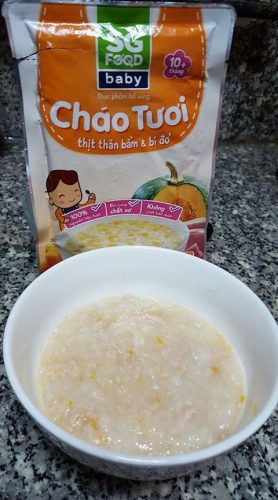 I see potential for this product in Malaysia as rice porridge is commonly given to babies. The fact that it can be eaten straight from the pouch without having to add water is a big plus point in terms of convenience. The good thing is there is nothing similar in Malaysia at the moment.