We interviewed Michael Singson, foodservice marketing head at Monde Nissin Corporation, during the recent WOFEX 2017 to get to know more about the meat-free Quorn and its plans for the Philippines market. WOFEX was held in Manila on 2-5 August 2017.
Meat reducers
According to Michael, Quorn provides consumers with "something healthier but still indulgent." The product comes with the texture of meat but without the meat inside. He added the "trend is going something healthier but not does necessarily mean going vegetarian or vegan."
Quorn is for consumers "who are conscious about their intake of cholesterol but not necessarily giving up on meat as people love meat," said Michael. He explained the consumers of Quorn are those that are "consciously trying to avoid meat once a week or twice a week."
Quorn is displayed in the frozen processed meat section in the supermarket in the Philippines and is marketed as "deliciously meat-free protein." The shelf arrangement makes it easier for "meat reducers" to pick up Quorn while shopping in the frozen processed meat aisles.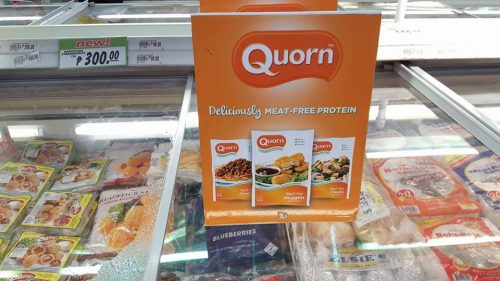 Quorn permanent menu in Shakey's
Shakey's Pizza tied up with Quorn to introduce meat-free pizza in October 2016 as a limited-time offer. It became an official mainstay flavour in March 2017, said Michael. Replicating something similar in overseas markets is "one of the plans but the difficulties of course would be to convince a partner to have a new product like Quorn," added Michael.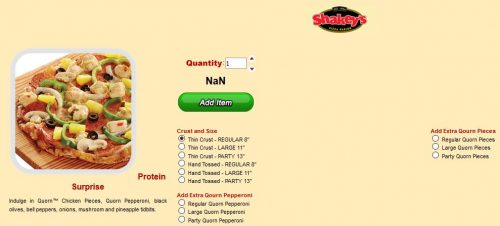 Quorn in nearly 200 supermarkets in the Philippines
The growing availability of Quorn, now in almost 200 supermarkets in the Philippines, helps to make this meat-free product closer and more accessible to potential customers. Click here for an interactive map to see where Quorn is available in the Philippines.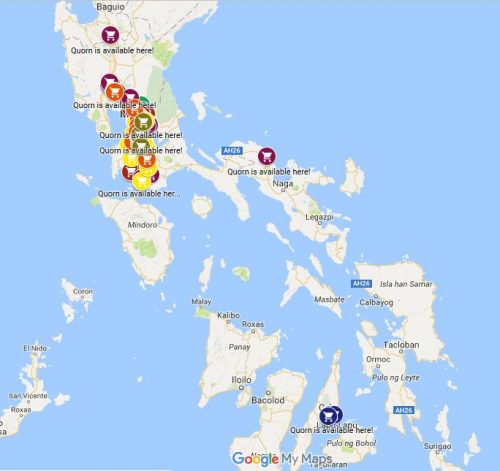 As of 20 August 2017, the meat-free product is available mostly in the Greater Manila area and in three supermarkets in Cebu. The concentration of the availability of Quorn in the Greater Manila area is a strong indication that urban consumers in this area are more likely to know about the negative impact on health of eating meat. Correspondingly, there is a higher chance of them consciously trying to reduce meat intake for health reason.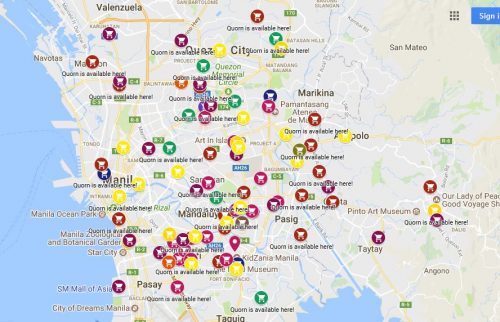 What Mini Me thinks
Quorn is an interesting example of how a meat-free product is able to sink its root in a meat-loving country like the Philippines. The acceptance of Quorn also highlighted the beginning of a consumer movement that embraces a vegetable-based diet on ethical or health grounds.