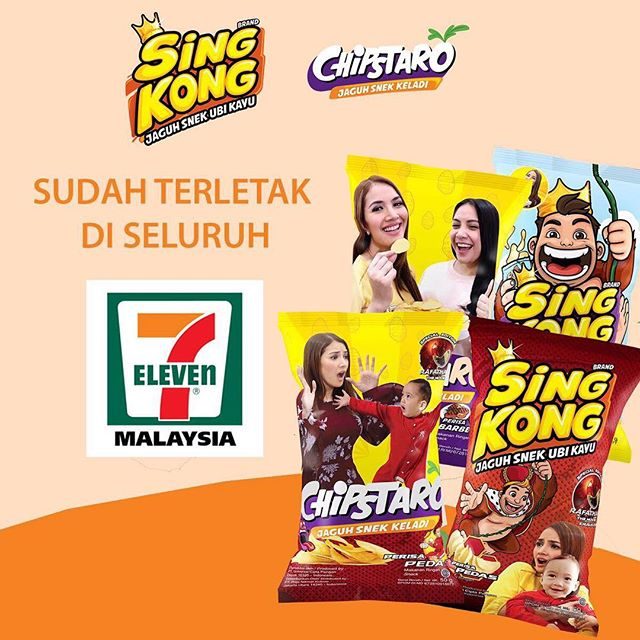 Indonesian snacks from the Indonesian celebrity couple and the country's biggest food conglomerate Indofood have arrived in Malaysia. The fried cassava/tapioca snacks Chipstaro and Sing Kong from the celebrity couple Raffi Ahmad and Nagita Slavina (RANS) have been made available through the 7-Eleven convenience store.
In Malaysia, local actress Nur Fazura Sharifuddin, officially crowned as Puteri Keladi (Taro Princess), is the brand ambassador for the brand in the domestic market.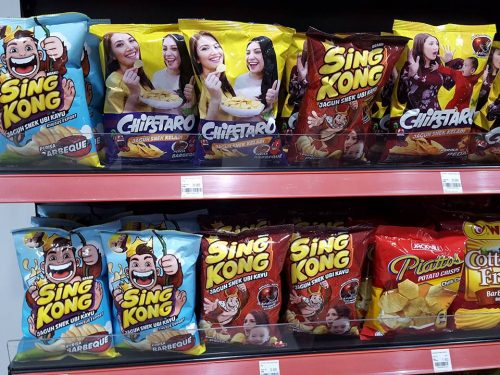 Chitato
The other snack food that has arrived in Malaysia is Indofood's Chitato potato chips. They are distributed by Indofood (M) Food Industries Sdn Bhd and were showcased at the recent Tastefully Food & Beverage Expo 2017 in November 2017. Among the Chitato potato chips sold at Tastefully were original, BBQ chicken, supreme cheese and the mie goreng version first launched in Indonesia in 2016. Chitato will be made available through the provision good store (sundry shop) channel first.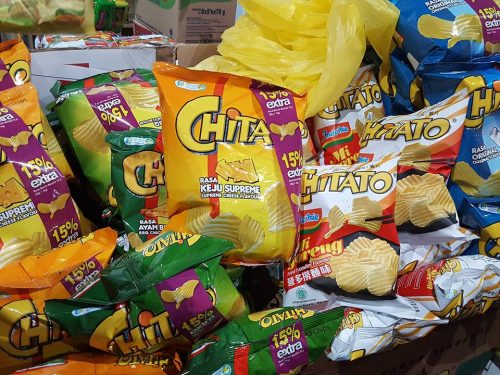 What Mini Me thinks
Indonesian food and drink products are casting their eyes on Malaysia for expansion. The country shares the same cultural root as Indonesia, making it an ideal country to market Indonesian food and drinks.

Mie Sedaap, Indomie, Indocafe and Daia are already household names in Malaysia. Sosro Teh Botol has increased its penetration and availability, while Nabati Group's Wafer Richeese Nabati has just been crowned the leader in the wafer category in Malaysia based on Nielsen (Oct 2017) as disclosed by Maret Yudianto, country manager (Malaysia, Myanmar, Thailand) at Enerlife Pte Ltd. Looking forward, there will likely be more Indonesian brands/products entering into Malaysia capitalising on the affinity with Indonesian food culture.