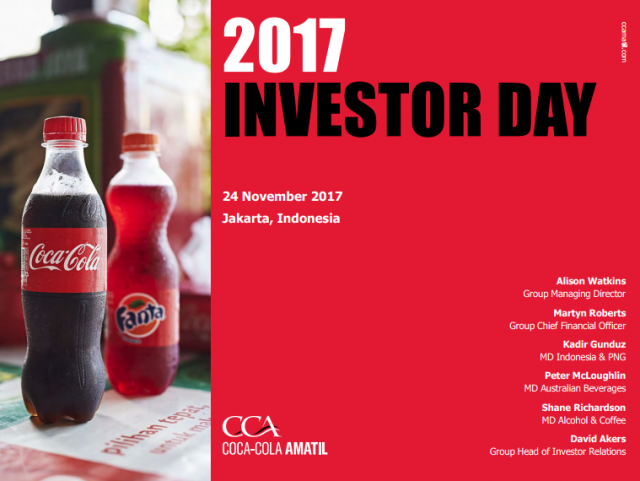 Coca-Cola Amatil held its investors day in Jakarta, the capital of Indonesia on 24 November 2017. The investor day presentation contains a wealth of information about the company's operation in Indonesia in terms of market share, size, growth and future plans.
Market leader in sparkling
It is clear Coca-Cola is number one in the sparkling category and probably one or two in the juice segment as well, citing Nielsen data. For the other categories, Coca-Cola is still a minor player.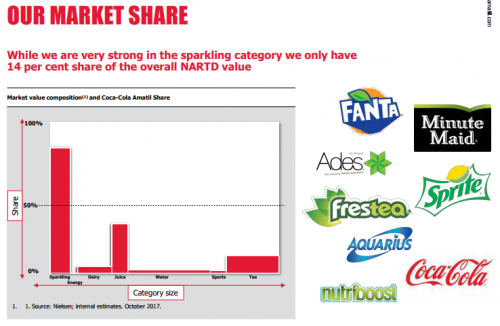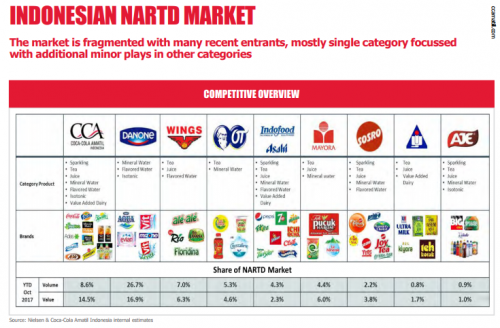 Looking at the broader non-alcoholic ready to drink market (NARTD), assuming the data for YTD Sep 2013 and YTD Oct 2017 is comparable, we see AJE losing significant market share in both volume and value in NARTD as its core sparkling business faces headwinds. Wings and Danone are able to preserve their respective position as Danone operates in the healthier/functional segments -bottled water and sports drink, while Wings is into tea, juice and sports drink.  Coca-Cola Amatil, meanwhile, has lost value share during this period.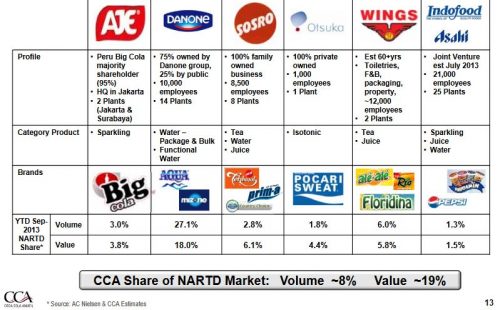 Slowdown in non-alcoholic drink market
Within the overall NARTD, the market has reached a plateau since 2014 with some segments seeing a decline. The data excludes bottled water where it is still growing healthily albeit at a slower pace. The Canadean data shows consumers are drinking less sparkling beverages, which is in line with the overall shift towards healthy eating and wellness, thus affecting players operating in the sparkling segment.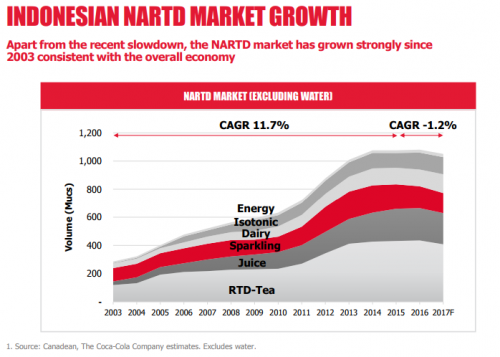 The market is still sluggish in 2017. For the second quarter of 2017, the Association of Indonesian Soft Drink Producers (Asrim) said soft drink sales fell by 3.3%, reported Kontan.co.id. This follows a 3-4% decline in the first quarter of 2017, of which carbonated soft drink sales fell 15%, according Asrim.
For the first nine months of 2017, RTD tea sales volume fell 7.6% with volume down 4.9%, while carbonated soft drinks sales volume declined 11.2% and value fell 5.7%, reported Detik.com citing Nielsen data.
Bottled water, on the other hand, is expected to grow by 8-9% in 2017 to reach 27 billion liters, according to the estimation made by the Indonesian Association of Bottled Drinking Water (AMDK).
Key strategies going forward
In view of the current challenging situation, the company said it is aiming at improving product availability to ensure its sales force now focusing on range selling instead of concentrating only on a single product. As beverage is a volume game, improving product availability especially in the traditional trade is crucial to ensure the product is available anywhere and anytime.
An additional 20,000 cold drink equipment is to be installed in the market in 2018. This will add to the 348,000 equipment already put in place in the market.
Improving affordability is another route to gain share from competitors. The tools are price reset, new pack sizes and new products. We have talked about the Affordable Small Sparkling Package (ASSP) in 250ml in another post.
Juice – value-added and carton
The Minute Maid brand is positioning itself as the number one juice brand delivering everyday goodness to Indonesian families. The company will be introducing affordable Minute Maid Nutriboost (dairy) in carton to bridge the affordability gap. It will also innovate in carton with value-added benefits through the new Minute Maid Nutriforce (IDR 3,000) enriched with vitamins and minerals. The same product was launched earlier in Thailand as Minute Maid Vita Kids.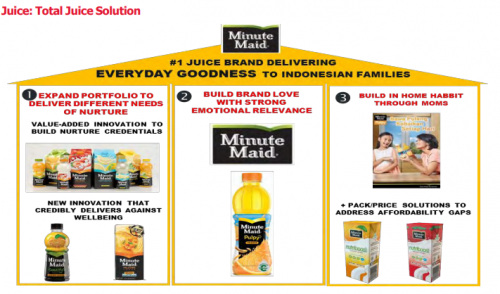 New packaging for Frestea
Within the ready-to-drink (RTD) tea category, Coca-Cola Amatil will establish Frestea in the original tea segment to improve its tea credibility through freshness of real tea leaves. The current Frestea Jasmine Tea will be rebranded under Frestea Original Tea, while the other range will be given a new packaging design.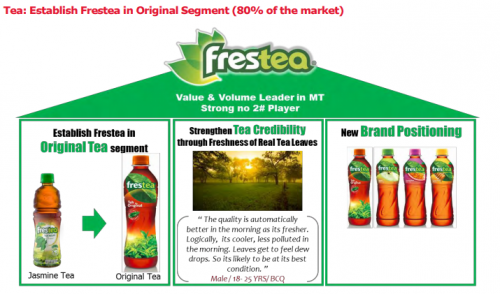 Bringing international coffee – Caffitaly
Coca-Cola Amatil has established a partnership with coffee equipment supplier Caffitaly to supply coffee machine and capsule to food retail, professional and end-consumers. The official launch is slated in December 2017.