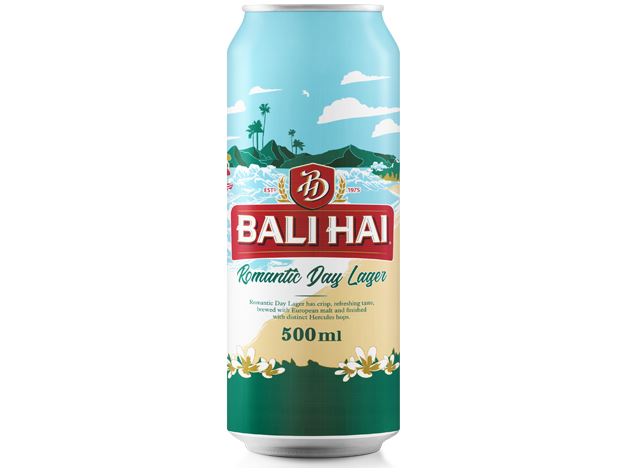 Indonesia's Bali Hai Brewery has announced the official launch of Bali Hai Romantic Day Lager.
"In the spirit of celebrating Indonesia as a romantic holiday destination, Bali Hai Brewery Indonesia and their South Korean distribution partner, mashed in a new collaboration brew. With Tropical Golden Lager profile that lends notes of a tropical vibe, Bali Hai Romantic Day Lager is accentuated by a refreshing, crisp, and clean taste. Making it the perfect tropical enjoyment."
The series include day and night to illustrate the romantic island of Bali during the day and during the night.
Bali Hai Romantic Day Lager has an ABV of 5%.