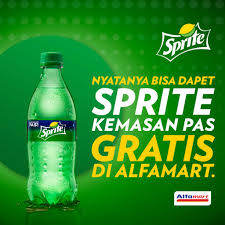 Coca-Cola Amatil Indonesia has introduced a new 250ml perfect size refreshment for its Coca-Cola, Sprite and Fanta range in mid-2017. 
The new 250ml PET mini bottle does not have the curvy bottle as the previous 250ml PET mini bottle that made its debut in 2014. The new mini PET bottle is shorter, bulkier and cuter, which encourages the consumer to drink it in one go.
in Thailand, The curvy PET bottle design of Coca-Cola and Sprite has also been replaced by something that is taller, flatter and slimmer with less contouring. This probably suggests consumers care more about the perceived value for money in taller bottle (ie. larger volume) than the curvy shape.
Eco-friendly bottle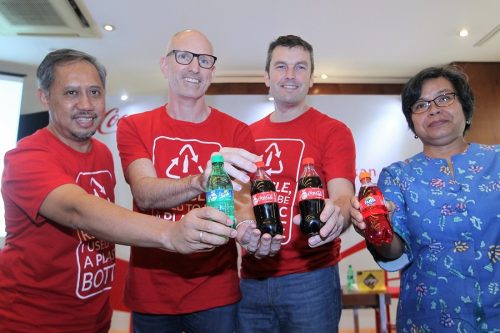 In Indonesia, the narrative for the 250ml ASSP (Affordable Small Sparkling Package) is environmental. The new bottle design addresses the concern about plastic waste, while ensuring the product is fresh, light and affordable.
The USD 30 million new production line in Cikedokan, West Java is able to reduce plastic use by up to 800 tons a year. This is made possible as each PET bottle under the ASSP will be using only 9.6 grams of plastic, instead of 20 grams previously. The Cikedokan plant, with a capacity to make 188,000 bottles per hour, is the second ASSP plant after the one in India and was commissioned in April 2017.
In India, the narrative about the ASSP bottle is about preserving the "biting taste" sparkling beverages offer and longer shelf life. The 250ml ASSP bottle is designed to ensure carbonation is not lost during transit, while maintaining the aesthetically pleasing look expected from Coca-Cola.
According to The Coca-Company, the "bottle's opening was redesigned to reduce the amount of gas loss from the cap. Additionally, a new protective coating was added on the bottle to lengthen beverage shelf life by five months."
Price point competitiveness
The smaller pack sizes help improve the competitiveness of Coca-Cola's products in Indonesia especially when competing with Big Cola. The low price also helps to drive recruitment of new users to the carbonated soft drinks category.
If you look at the price, the suggested price for the 250ml PET has increased to IDR 3,500 from IDR 3,000 in 2014, which is understandable to take into consideration inflation.