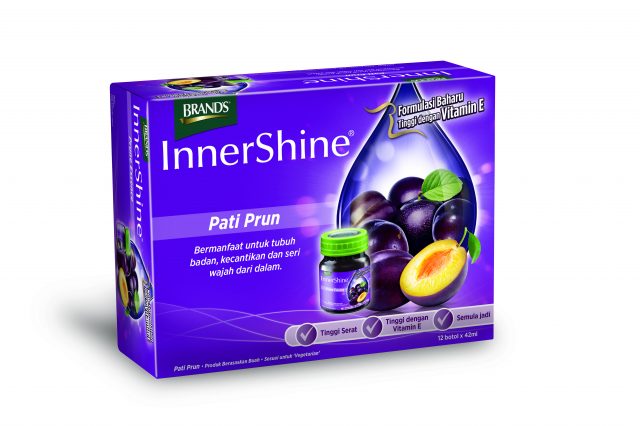 23 November 2017
Popular beauty drink brand InnerShine® has introduced a new formula for its Prune Essence which now comes with Vitamin E to nourish the body and combat ageing from within for outer beauty.
The signature prune concentrate made from fresh, premium Californian prunes rich in dietary fibre aids digestion and help regulate bowel movement to bring overall good health as it flushes away toxins from the body naturally.
Now complementing the prune essence with a hefty 10mg dose of Vitamin E per bottle, the new InnerShine® Prune Essence with Vitamin E supplements the daily diet to help meet the recommended dietary allowance of 15mg a day for adult females for skin to get the protection from within.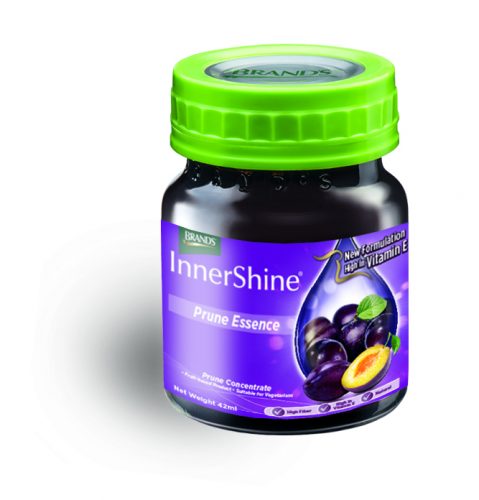 Vitamin E promotes a radiant complexion as it nourishes and protects skin from within so that it stays healthy and hydrated. Also extremely rich in antioxidants to neutralise free radical damage, consuming Vitamin E regularly can boosts collagen production and speeds up cell regeneration to keep skin looking youthful and radiant.
With daily consumption, results can be seen as early as 12 days as the body regains a healthy digestive system to cleanse itself while skin is protected and repairs from within. Regain your confidence as skin's healthy glow is restored in no time at all!
"Many women desire a natural, radiant complexion which will give them the confidence to step out with minimal make-up. As the outer glow stems from inner health, nourishing and protecting from within is the secret to keeping dull skin at bay. The new formulation of our proven prune essence gives skin the extra protection and regenerative properties even as it helps the body cleanse from within," said Kuang Ming Ming, General Manager of BRAND'S Suntory (Malaysia) Sdn. Bhd.
InnerShine Prune Essence with Vitamin E retails at RM32 (6-bottle pack) and RM58 (12-bottle pack) respectively and is available at all hypermarkets, supermarkets, pharmacies nationwide. For more information on the new product, consumers can call BRAND'S Customer Care Line at 1-300-228-300, or visit InnerShine Club on Facebook.