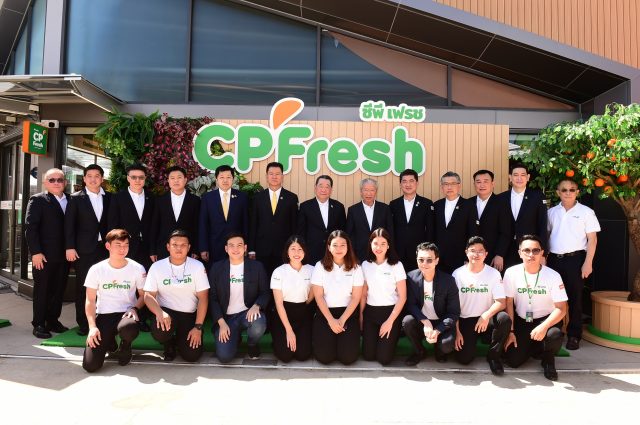 22nd July 2020 – CP Freshmart, a retail business of Charoen Pokphand Foods PCL (CPF), launched a new prototype supermarket "CP Fresh" as a food hub to offer more variety of fresh and cooked foods, in Pak Chong, Nakhon Ratchasima, to bolster its growth in supermarket business.
Mr. Sujarit Mayalarp, executive vice president of CPF, said that CP Fresh is the new business format of CP Freshmart. The 500-square-meter store, is five times larger than the original CP Freshmart to serve wider range of fresh foods and cooked products, including live fish, premium beef, wines, vegetable and fruits that are fresh out of the farm.
"It is the first supermarket to bring fresh and live seafood to this potential area. Our live seafood tanks are offering a fresh new batch of premium shrimp, fish, and crabs. Moreover, the shop provides cooking service station and seating area for customers. This will be a new hotspot for people who visit Pak Chong." he pointed.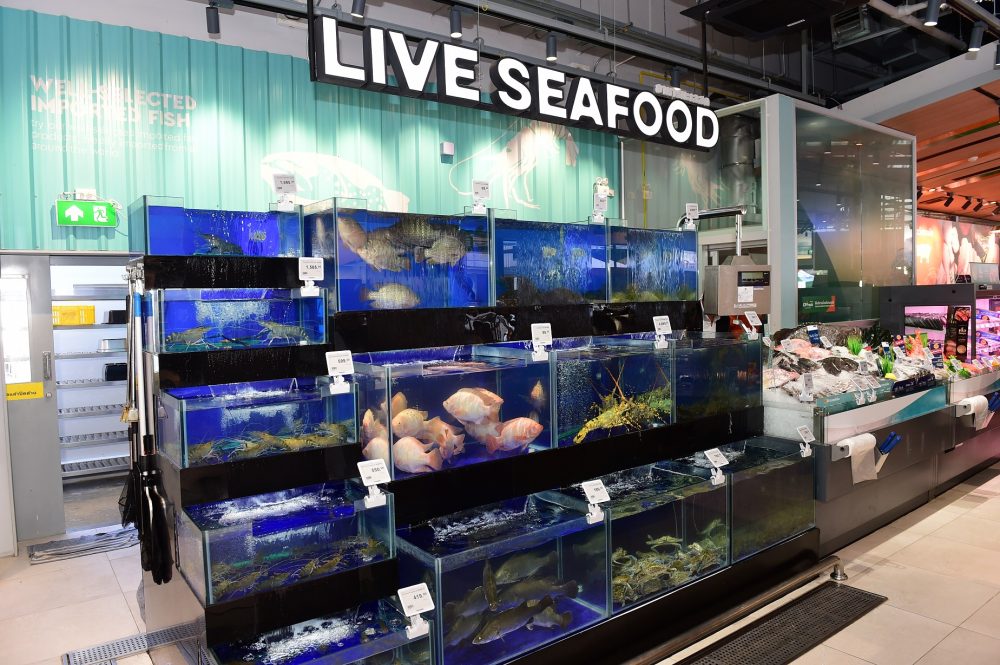 CP Fresh's concept is to offer fresh, safe and high-quality foods with an excellent service. The pilot store has a modern design and provides customer friendly atmosphere. Such new prototype has come under eight zone, including fresh fruit and vegetable, meat, seafood zone, beverage, flavour solution, a cooking service area, True zone, the mobile and internet station, Muanchon Coffee, consumer goods and others.
Mr. Sujarit added that the prototype store will be ahub for business-to-business channel, providing fresh, safe and the best quality supplies for local businesses and restaurants in nearby areas. This will allow consumer to access more quality foods as well as create new norm of food standard in local market. It is also part of the company's plan to encourage business expansion of CP Freshmart.
CP Fresh opens daily from 05.00 hrs. to 20.00hrs. at Tessaban 8 in Pak Chong district of Nakhon Ratchasima Province.