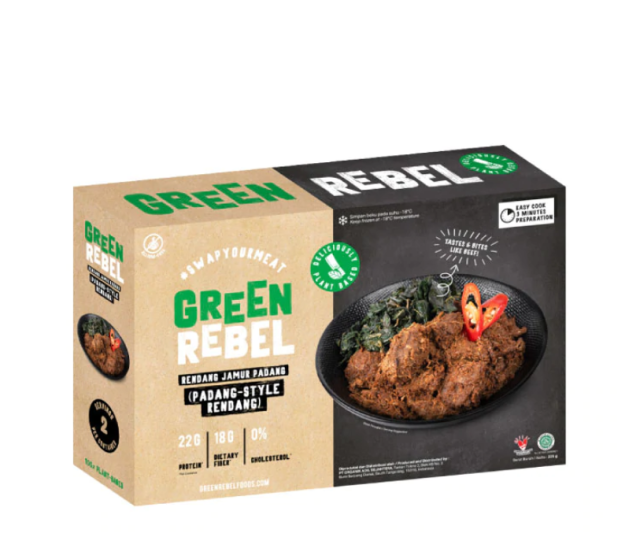 Indonesian plant-based startup Green Rebel Foods has launched Beefless Rendang Padang marinated in delicious traditional Padang rendang curry and made with 100% natural ingredients from plants.
This frozen product is fully cooked and can be eaten immediately after being heated or re-cooked. It only takes 10 minutes to heat & eat.
Beefless Rendang Padang is free of MSG, preservatives, and refined sugar. Also contains 0% cholesterol, less saturated fat, and much more fiber compared to animal counterparts.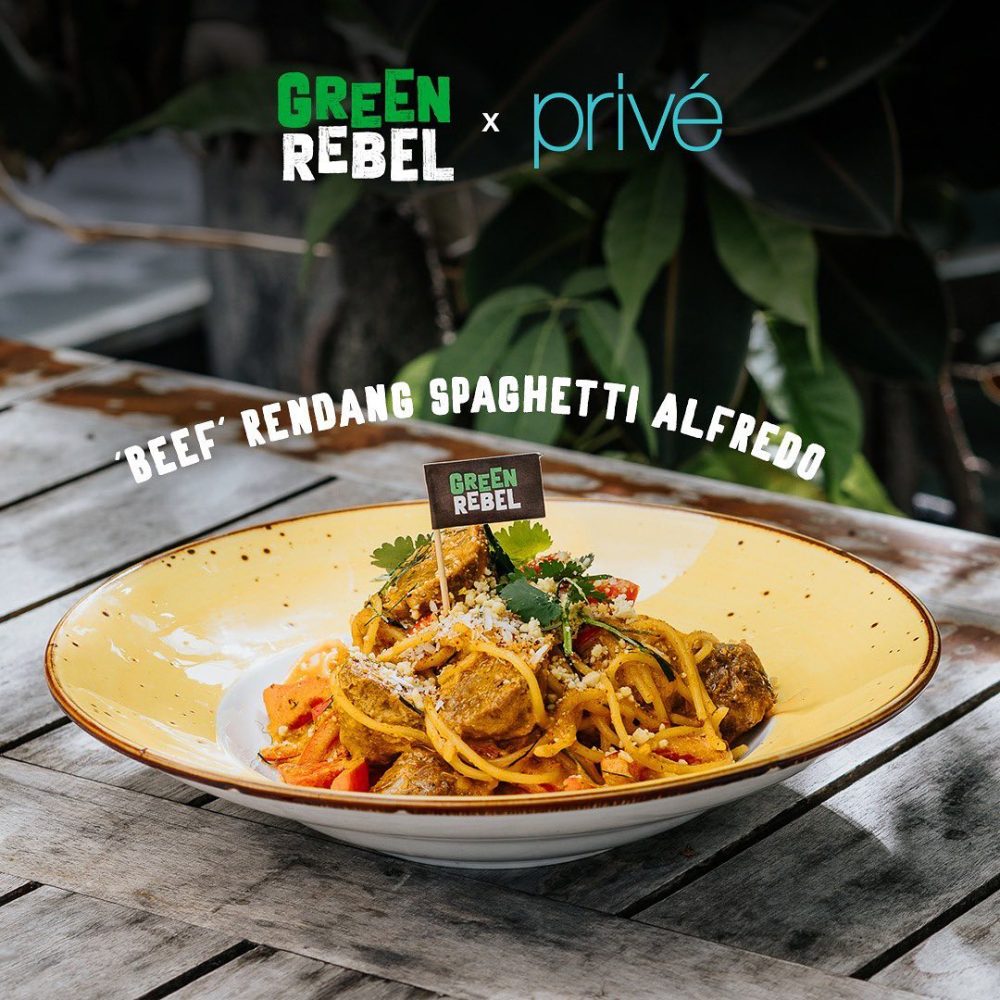 Green Rebel Foods has recently entered Singapore and has collaborated with various foodservice players there including The Prive Group, Love Handle, Empress and Grain Traders.