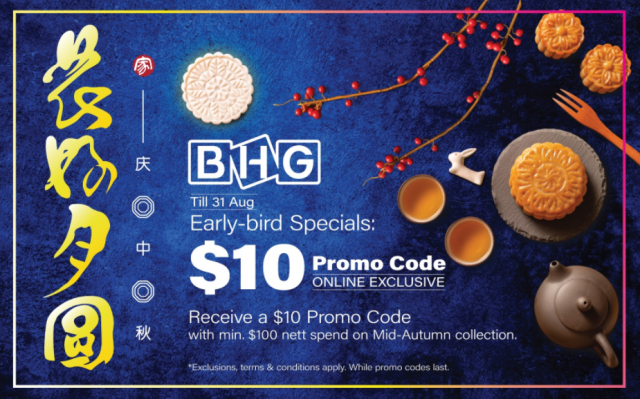 Singapore, 20 August 2021 – Mid-Autumn Festival is just a-round the corner. Not only does it mark a time for reunion and celebrating with family, it also marks a gastronomic adventure with increasingly novel twists on the classic festive treat – the mooncake. Besides our perennial favourites of traditional and snowskin mooncakes, newer and bolder mooncakes such as the White Rabbit Mooncake as well as the Mala Mooncakes are making their appearance on BHG.
Available in-store at BHG Bugis and online now, early bird specials are also running from now to 31 August at up to 37% off, so catch the deals while you can!
While mooncakes are undoubtedly best paired with traditional chinese tea, consider swapping it for a glass of wine for a boozy experience. BHG has specially curated a range of wine pairing recommendations – things are about to get a little novel this year!
White Rabbit Mooncake to Boost the Nostalgic Feels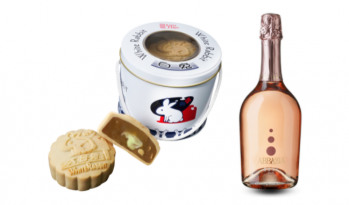 There's no stopping the White Rabbit! Gin Thye's White Rabbit Mooncake is sure to invoke childhood memories as molten sweet filling gushes out with every bite for that signature creamy sweet flavour. It even comes in an adorable tin packaging that is reminiscent of our favourite childhood candy for the ultimate nostalgic throwback.
Top off the sweeter-tasting mooncake with the Abbazia Moscato Rose Dolce Piemonte. The moscato is a perfect pairing for sweet delights like cakes and hence there is no better way to enjoy Gin Thye's White Rabbit Mooncakes than with a glass of fruity bubbly!
Spice Up Your Celebrations With Mala Mooncakes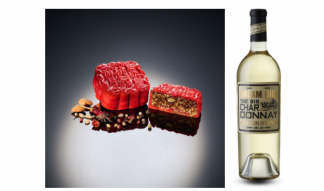 If the traditional lotus mooncakes are too tame for you, Peach Garden is offering a more spicy, literally, alternative to heat things up a little. Behold, the fiery Mala Mooncakes. Featuring assorted nuts in a tangy mala paste wrapped in a beetroot-flavoured baked skin, one look at this bright red mooncake and you'll know you're in for a hot treat!
For the perfect balance between sweet and savoury, indulge in Peach Garden's Premium Mala mooncakes with the Dream Big! Lodi Chardonnay. The tropical notes of pineapple and mango will give off a refreshing flavour with an elegant finish. Sweet and spicy, the irresistible combination!
Work Your Mind as You Work Your Tastebuds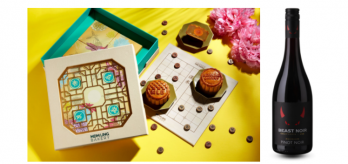 For a mind-bending experience, look no further, because Mdm Ling's mooncake box comes with a complete international chess set to put your wits to the test. Winning Singapore's Packaging Star Award under the Sale & Display product category, this chess set will allow you to enjoy the mooncakes as you take your opponent's chess pieces. But fair warning, the mind-blowing flavours of the Pure White Lotus Mooncake with Melon Seeds may affect concentration. Available online only at bhgsingapore.com.sg.
Enjoy the classic bakes and the chess night with Taster Wine's Beast Pinot Noir (red). While the intense aromas and delicious spices are perfect for western cuisine, have a try with the traditional mooncakes. Expect a medley of flavours with this combination!
Challenge Your Tastebuds with a Mooncake Tasting Platter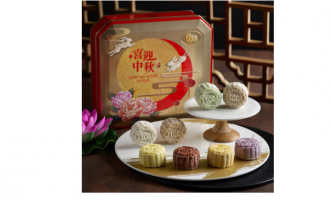 For the more adventurous, this mooncake tasting platter from The Connoisseur Concerto is perfect for you. With interesting flavours such as Green Tea Whiskey, Salted Caramel, and Lychee Martini, this collection definitely strays from the traditional flavours of mooncake. Its mini size and soft snowskin means you can surely savour all of these in one night, and leave you wanting more. Enjoy it with family or friends and pick favourites, because there's undeniably a flavour for everyone.
The platter contains a medley of sweet and savoury flavours, so take this time to experiment with different wines to find the perfect combination. For sweet flavours, you could go for the Abbazia Moscato Rose Dolce Piemonte, and for more savoury flavours, the Dream Big! Lodi Chardonnay blends perfectly. However, just as you're challenging your taste buds with this tasting platter, why not head on over to BHG's extensive wine selection online and take an adventurous pick to top the night off! Who knows, you might just find your new favourite flavour combination of mooncake and wine. Available exclusively online at bhgsingapore.com.sg.
Achieve Opulence with Truffle Durian Snowskin Mooncakes

If you're still reeling from durian season, you can't miss out on Aroma Truffle's Heritage Bundle which packs the Onyx Truffle and Frosty Truffle Musang King Snow Skin Mooncakes. Filled with 100% creamy Mao Shan Wang durian filling with a charcoal snow skin made of real truffles, the Onyx Truffle mooncake makes for an incredible fragrant experience. For a stronger truffle note, the Frosty Truffle variation combines the perfect union of durian flesh and bits of Real Black Winter Truffle as its filling, encased within a White Mochi Snow Skin to form a match made in heaven.
For those who want the finest experience without feeling tipsy from the alcoholic beverages, why not opt for a non-alcoholic wine instead. Pair Aroma Truffle's Onyx Truffle and Frosty Truffle Musang King Snow Skin Mooncakes with Elivo Sparkling Rose Wine for a novelty touch. The rose wine cuts nearly through the bittersweet taste of the durian with its refined berry scent that leads to the sweet taste of strawberries.
Taste these two flavours in Aroma Truffle's Heritage Bundle, which is going at an incredible early-bird price of only $68 till 21 August. If you are aiming for a more decadent mooncake experience, this box is the one for you! Sold exclusively online at bhgsingapore.com.sg.
Mid-Autumn Festival is always an exciting time for innovative mooncake flavour combinations, and this year is no different. Go all-out this year with some unique options, and top the night off with some great wine.
From now till 31 August, enjoy early bird discounts of up to 37%, and a $10 Mid-Autumn promo code with a minimum of $100 nett spend on mooncakes. The early bird catches the worm, so be sure to check them out while the deal is on!
More wine options can be found online and instores from now to 19 September.