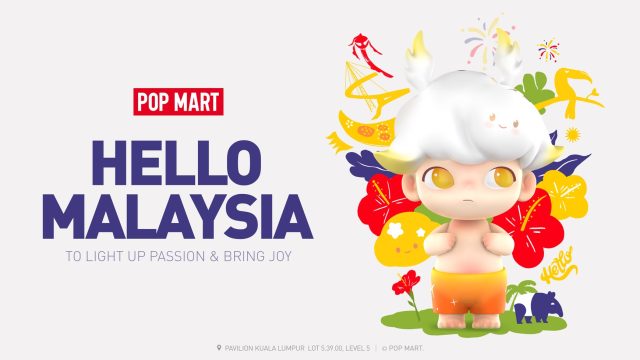 KUALA LUMPUR (20 May 2023) – POP MART, the market-leading character-based entertainment company known for its mystery blind boxes, is continuing its global expansion with the opening of its latest store in Southeast Asia.
The brand welcomed its newest retail outlet today with the official opening of the first POP MART store in Malaysia, located on the fifth floor of the Pavilion Kuala Lumpur (KL) shopping mall at Jalan Bukit Bintang.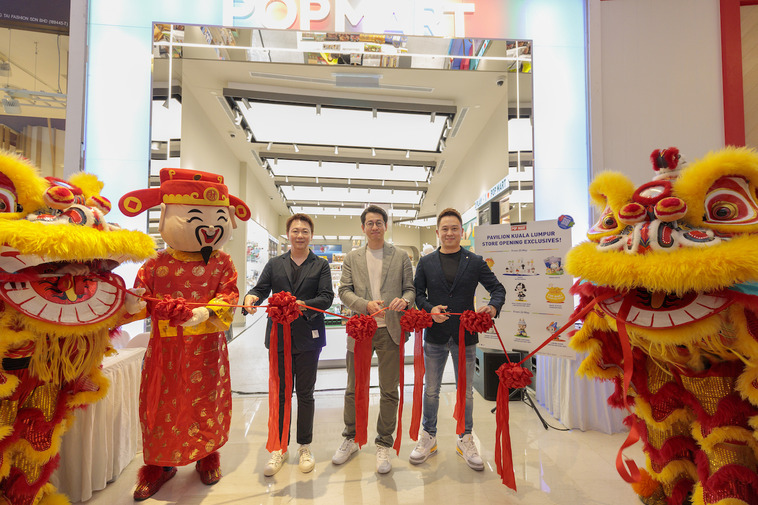 POP MART Global President, Justin Moon, performed the ribbon-cutting ceremony along with POP MART South Asia Pte Ltd Director, Tan Tong Hong, POP MART Malaysia Sdn Bhd General Manager, Max Tan and Pavilion KL's Senior Director, Leasing, Mr Lovell Ho.
Malaysia is the latest market in the region that POP MART is focusing on now that the brand has established itself in Singapore – the POP MART store opened at Singapore's Funan in 2021. POP MART first made its foray into Malaysia in early 2021 through cross-border e-commerce. The past two years have seen the company cultivating the Malaysian market to build the good foundation for local offline stores.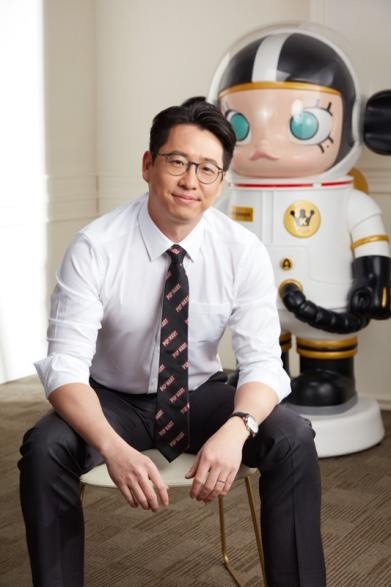 "The opening of the Malaysian store means POP MART's business expansion in Southeast Asia has entered a new era. Malaysia has huge potential as a major market for us after Singapore," said Moon. "Both countries have a similar social culture and offer a relatively large market of art toys collectors. We can leverage on what we have done in Singapore to build things up in Malaysia, with the possibility of future expansion into other neighbouring countries."
The 146 sq m (1,569 sq ft) POP MART Pavilion KL store has been designed to appeal to the young adults and millennials with colour-changing RGB lights on the doors and visually attractive colours and displays. POP MART Malaysia's range of merchandise includes limited edition items for local fans such as DIMOO Mango Jelly (芒果冻) Plus , SKULLPANDA Dark Maid Limited Edition 100%, Labubu Shepherd Limited Edition 100% and other popular collectibles.
It is a double celebration for POP MART as DIMOO, one of the brand's top IPs (Intellectual Property) and most beloved characters, celebrates his birthday today on 520 (20 May). Fans can look forward to redeeming an assortment of DIMOO gifts-with-purchase items, and more importantly, be the first in this region to get their hands on the latest DIMOO Retro Series, available exclusively at POP MART Pavilion KL today.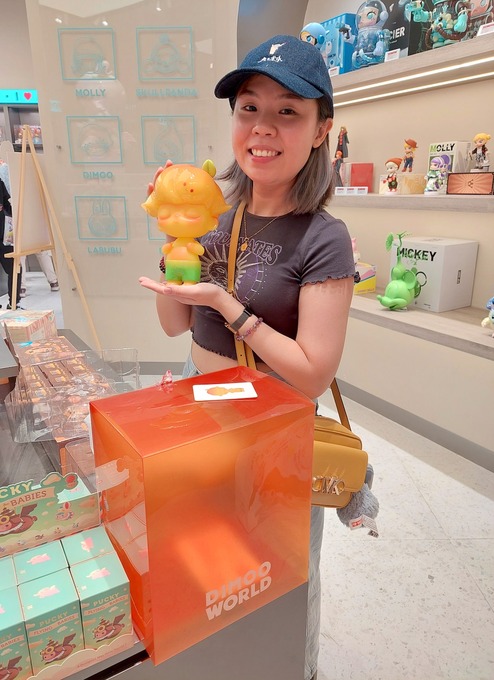 POP MART aims to continue expanding its Malaysian market with more offline stores and robo shops in core areas of Malaysia, in addition to its online channels. Since launching its global business in 2018, POP MART has always placed great importance on the Southeast Asian market. According to Moon, for many Chinese brands moving into overseas markets, Southeast Asia is one of the most important markets for them.
"Southeast Asian countries have rapid economic development, its consumers have strong purchasing power, and the market space is large. At the same time, the culture is relatively diverse, and they are tolerant of foreign cultures and products. A high degree of investment coupled with high investment support for foreign-funded enterprises has helped create a good business environment," he added.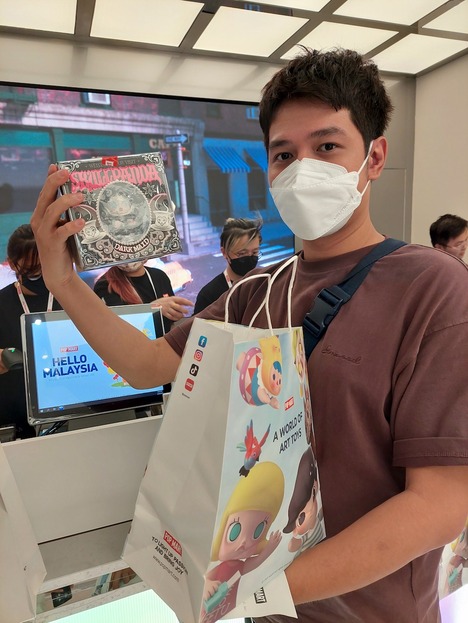 "The Southeast Asian market is one that is worth exploring, whether for offline potential or online space. We started with Singapore and have now included Malaysia. We look forward to further expanding our Southeast Asian market and build a complete offline and online sales network, with full consideration of the local culture," said Moon.
POP MART Pavilion KL is located at 5.39, 5th Floor, Pavilion Kuala Lumpur and is open every day from 10.00am to 10.00pm.
About POP MART
POP MART is one of the most popular art toy brands that is a hot favourite amongst the younger generation today. Known for its extensive collection of Blind Boxes – a sealed packaging that keeps the contents of the figurine mysterious to its new owners – POP MART breaks the stereotype that toys are only for children. Since 2021, POP MART has also expanded to the high-end art toy market and introduced MEGA Collections to satisfy various art toy collectors' interests.
The company has worked with world renowned brands, such as Disney, Sanrio, Warner Bros. among others, and famous designers like Kenny, Pucky and Kasing Lung to launch a multitude of pop culture products based on classic characters that appeal to its pool of loyal customers. As a valuable support to the foundation of the designer toy market, POP MART has also enhanced its customer user experience through mini-games and applets to further entice its clients.
PDC (POP Design Centre) was founded in 2017 and focuses on original Intellectual Property (IP), as part of POP MART's global artist development and IP operation plans. PDC has attracted many talented artists from the robust media and entertainment industries. With its abundant resources and professional product teams, PDC has nurtured many budding artists to create their own IPs that have won the hearts of many fans around the world through their unique characteristics.