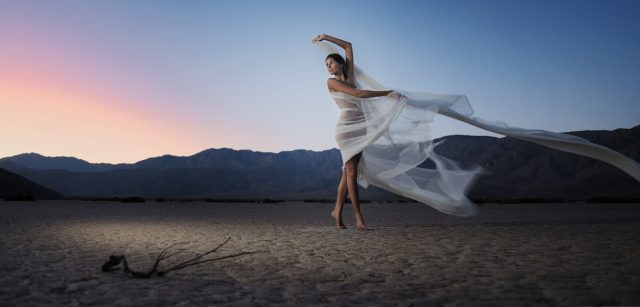 Kuala Lumpur, 18 May 2023 – This year, BMF (Bella Marie France), a pioneer of Southeast Asian beauty professionals that has helped celebrities and clients achieve ideal physiques for over 40 years, enters a new chapter with its rebranded tagline: The Aesthetics People. The brand is also launching CFU (see-fu) Ultima, a new non-invasive face and body treatment exclusive to BMF for the year that uses ultrasound energy to target harder-to-treat areas like wrinkles, double chins, sagging cheeks, love handles, and belly fat.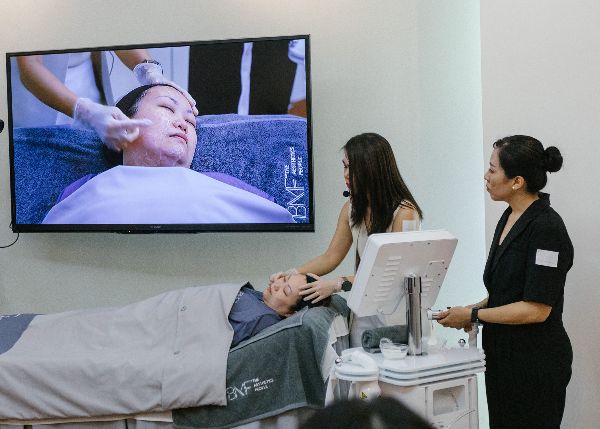 BMF The Aesthetics People – A New Chapter in Aesthetics
In 2017, Bella Marie France was born from the unification of Bella Skin Care and Marie France Bodyline – two established entities with a combined experience of over 70 years in the industry. Since then, BMF has continued to evolve as a trusted name in professional, non-invasive, holistic beauty treatments for modern, discerning women.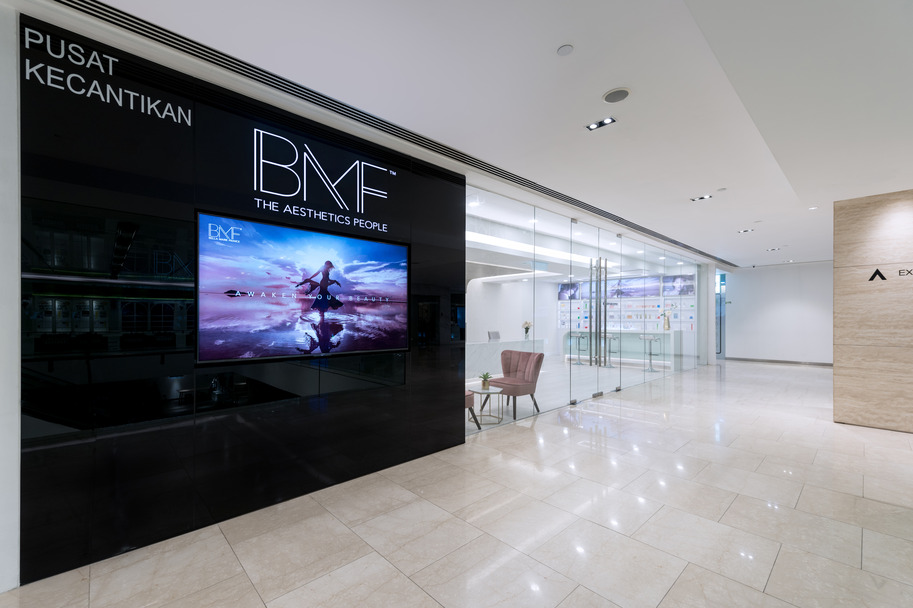 ​​The new tagline exemplifies the company's message that aesthetic care does not need to involve injections or other invasive methods, and that clients can choose to seek non-invasive treatments that give equally stellar results. It also has underpinnings of BMF's commitment to providing a team with the right expertise and skills to administer the treatments and services to clients, as BMF The Aesthetics People aims to further cement its positioning as a trusted, professional purveyor of non-invasive aesthetic treatments, helping clients to achieve the most confidently beautiful potential in every phase of their lives.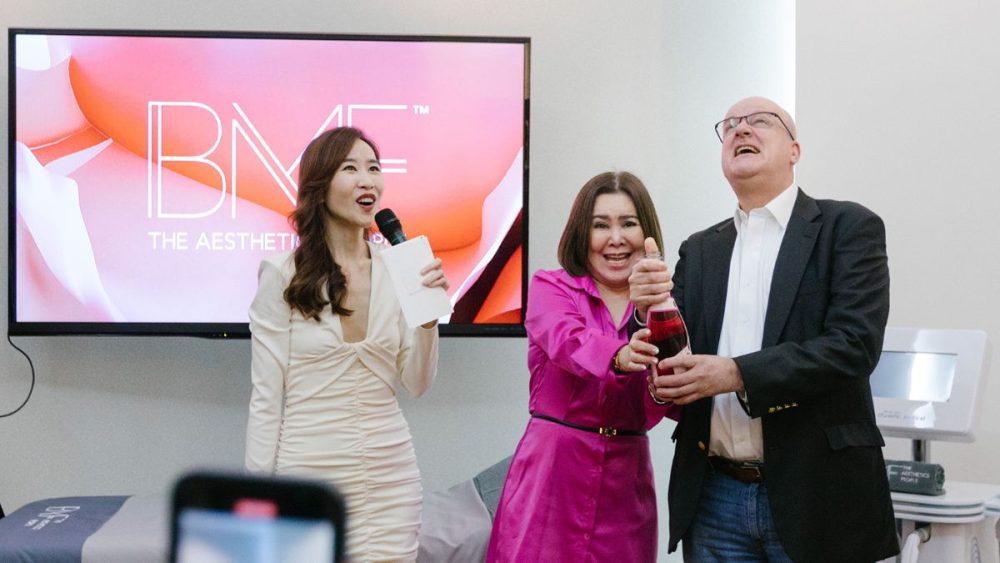 "This is a significant milestone for BMF as we embrace our new brand tagline that reinforces our commitment to providing the most advanced and effective treatments. The non-invasive treatments represent our holistic approach to aesthetics and showcase the expertise and top-notch services we have in our repertoire," said Ms Amy Quek, CEO of Bella Marie France. "We are constantly evolving to stay ahead of the curve and keep up to date with the latest developments in beauty technology. This allows us to offer the best treatments possible to our clients that are backed by science and nutrition, and can help them achieve their aesthetic goals in a safe, effective way."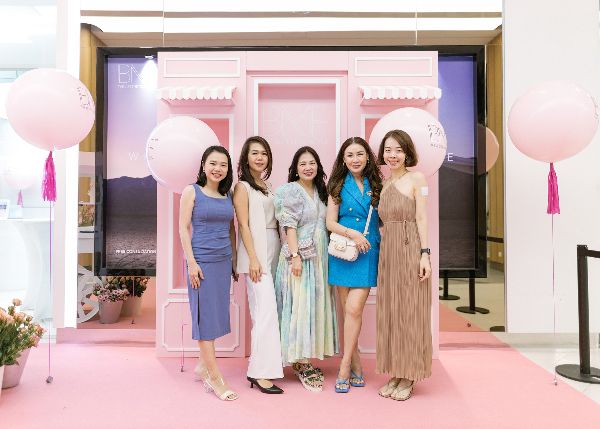 In addition to using cutting-edge technology in its treatments, BMF's holistic approach to treatments includes expert nutritional advice from certified nutritionists who work with clients to plan and monitor their progress.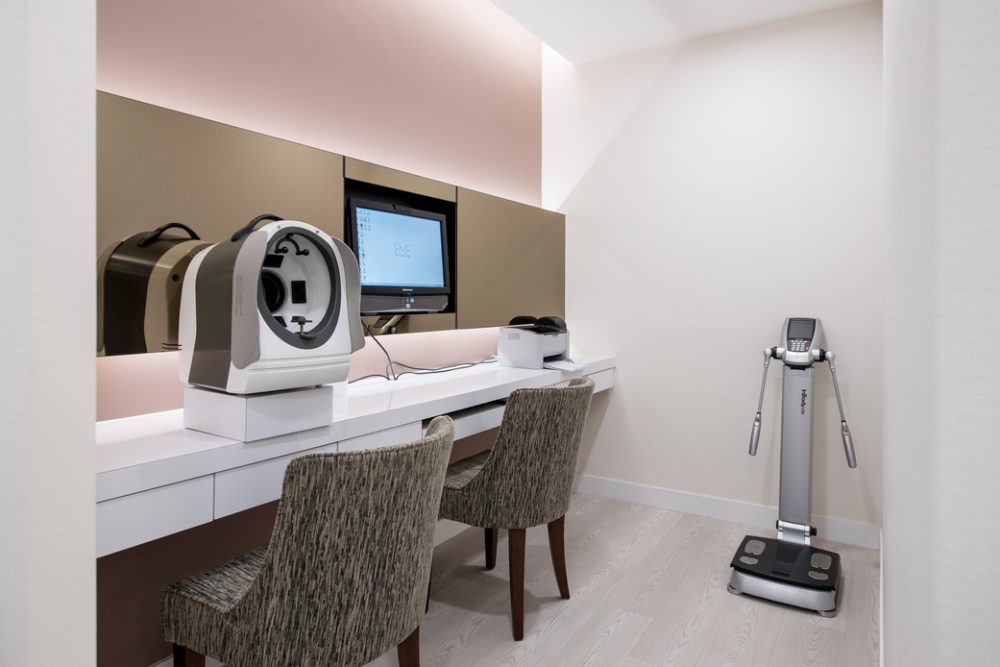 CFU Ultima – The New Face and Body Treatment Exclusive to BMF 
The first treatment launched in BMF's new chapter is the innovative CFU Ultima – a non-invasive procedure for the face and body that is the latest iteration of ​​High-Intensity Focused Ultrasound (HIFU) Treatments, and exclusive to BMF for one year.
This highly advanced, age-defying treatment features a phenomenal breakthrough in beauty technology. Utilizing the power of ultrasound energy through an innovative application method, CFU Ultima provides an increased level of precision, comfort, and speed without any downtime or damage to your skin. This translates to faster results, fewer sessions, and more savings.
How CFU Ultima Works
Centerless Transducer: Selective Thermal Effect
CFU Ultima's unique centerless transducer allows for a more targeted emission of ultrasound energy — enhancing performance without damaging the skin's surface. The area of skin exposed to the ultrasound energy is smaller, resulting in reduced discomfort.
EASYZOOM
Thanks to its EASYZOOM application, CFU Ultima can be customised with different transducers to modify the depth, power, and mode of the ultrasound emission to achieve the desired result.
EASYFLOW
CFU Ultima drastically reduces treatment time and discomfort with its EASYFLOW application, a breakthrough in patient comfort. Rapid ultrasound energy emission speeds up the procedure considerably. 
Active Cooling Emission (ACE) Technology
Cooling fluid is actively circulated within the machine to guarantee its safety and efficiency. This prevents thermal damage to the skin and increases the overall safety of the procedure.
CFU Ultima Face
This cutting-edge treatment targets droopy eyelids, saggy skin, enlarged pores, wrinkles, smile lines, excess fat, or jowls. Utilising ultrasound that is delivered deep into the skin at the correct temperature, the non-invasive treatment:
stimulates collagen production to firm, rejuvenate and plump up skin
lifts saggy skin for a V-shaped face
reduces the appearance of fine lines and wrinkles for smooth and youthful skin
improves the appearance of acne scars for clearer complexion
has zero downtime with minimal discomfort and long-lasting results
BMF has also developed two new products for use at home to complement the results of the CFU Ultima Face Treatment: the Intense Age-Defying Serum that retails at RM590, and the Intense Age-Defying Cream that retails at RM510.
CFU Ultima Body
CFU Ultima Body targets the upper arms, bra line, tummy, hips, inner and outer thighs, and calves. Achieve better body contour results and target hard-to-treat areas as the procedure:
stimulates collagen production to firm and sculpt the body
reduces localised fat under the skin for more shapely contours
has zero downtime with minimal discomfort and long-lasting results
The CFU Ultima treatments start at RM1,100 per session with an introductory RM199 for first-time clients. For enquiries or to make an appointment, clients can call the hotline for BMF The Aesthetics People at 1800 22 8222.