Singapore, 9 September 2021 – Local content startup CreatorsLab has launched The Creators, a series showcasing and celebrating Asia's most inspired culinary talent. Split across two series – The Creators and The Creators Short, each episode promises its viewers honest, unfiltered and uncensored stories that have never been told before. The content is raw and authentic, telling the real and often messy stories behind the most celebrated creatives in the region, from the voices of those who know them best.
The Creators pilot episode launched earlier this year, featuring Asia's youngest Michelin star chefs and Asia's 50 Best Chefs, Han Li Guang. Following Labyrinth chef's unconventional road to becoming the culinary talent he is known as today, the episode showcases interviews from his parents, friends and fiancé, touching on the not so glamorous and, at times, challenging road to success.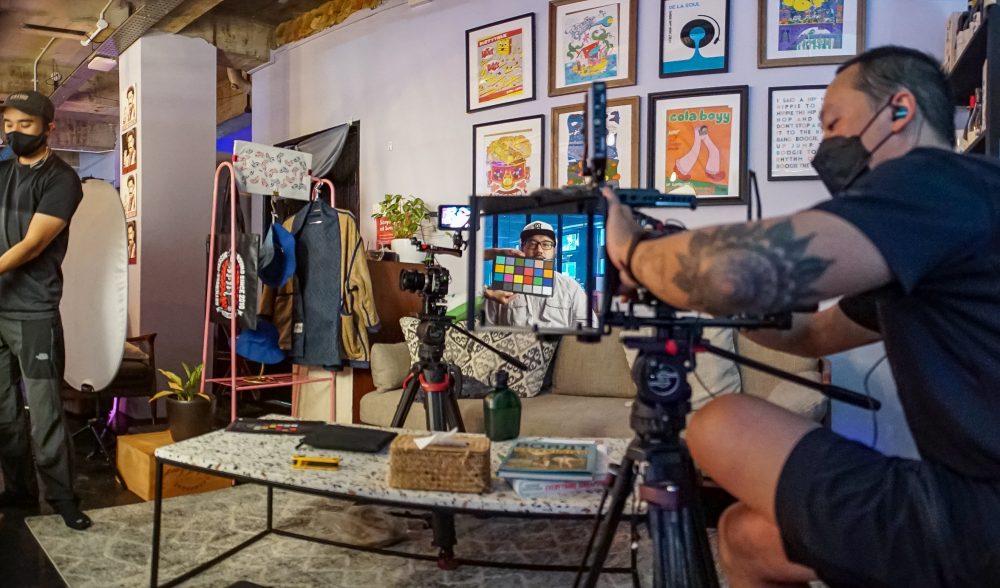 Launching on Friday, 10 September 2021, The Creators' second episode will stream globally on YouTube and at Creatorslab.co. It will feature the honest and authentic story of MasterChef judge and renowned celebrity chef Bjorn Shen. The people closest to him will unfold the story behind the cult personality as the episode explores the madness behind Bjorn's genius.
"At CreatorsLab, we are both passionate about storytelling and the incredible culinary scene in Asia and feel that it doesn't have the storytelling platform it fully deserves," said Jon Lister,  CEO and Co-Founder of CreatorsLab. "CreatorsLab intends to become a platform for creatives in the culinary world to tell their stories and for those stories to be told in a truly cinematic way, with a global lens, on the international stage. Arguably more than anywhere else, forging a career in the F&B industry in Asia is fraught with challenges, and we have heard so many times that chefs have had to push against their parents and wider society's views of their profession to achieve success."
Series One of The Creators will continue to profile some of Asia's leading culinary artists, such as pastry chef Janice Wong and chef-owner of private dining experience, Ownselfmake, Shen Tan.
The Creators Shorts offers a sneak peek into the lives of young underdog chefs, diving into their battles to make it in the culinary world.  These are passionate young creatives who don't fit the mould and have stood up to prejudice throughout their careers.  Viewers can keep an eye out for these stories on their Instagram feed via CreatorsLab's Instagram later in the year.
To watch the preview of the second episode featuring Bjorn Shen, please click here and key in the password "banhmi". The episode will be available to the public on Friday, 10 September 2021 via YouTube or Facebook. For more information, please visit CreatorsLab's website.