Fruit Tea Sosro, Indomaret and Garena have collaborated to connect the RTD tea with Arena of Valor (AOV) gamers in Indonesia.
AOV, the multiplayer online battle arena (MOBA) game developed by Chinese tech giant Tencent, has over 200 million active players in China. In Indonesia, the popularity of AOV is reflected in the inclusion of the game as part of the 6 esports that will be contested at the Asian Games 2018 along with Clash Royale, Hearthstone, Starcraft 2, PES 2018 and League of Legends.
Indonesia is the biggest mobile games market by both revenue and players in Southeast Asia, according to Niko Partners.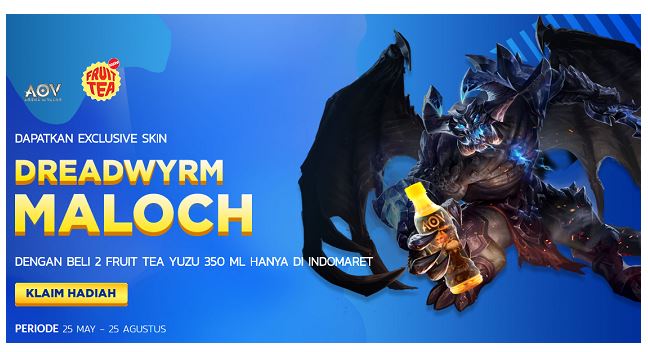 By buying 2 Fruit Tea Yuzu (350ml) at Indomaret from 25 May 2018 to 25 August 2018, consumers can redeem exclusive in-game items ranging from Dreadwyrm Maloch skin to double EXP.