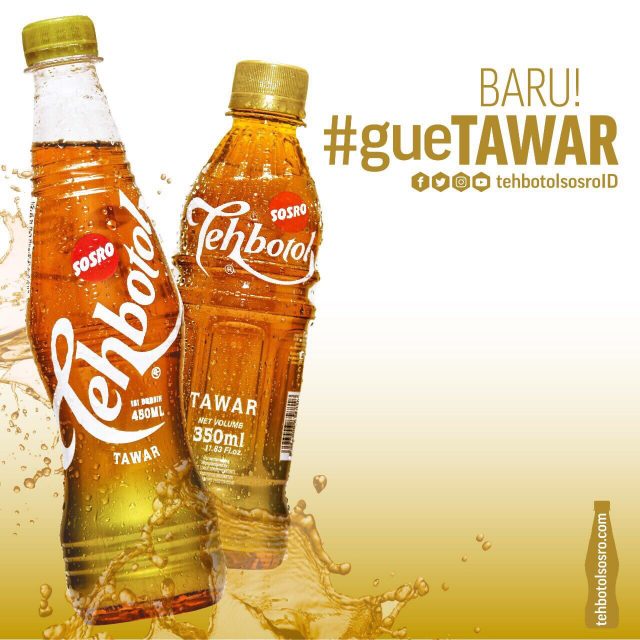 Following the launch of Ichitan Teh Tawar, the first unsweetened RTD tea in Indonesia, in August 2017, Teh Botol Sosro announced on its official social media accounts two new Teh Botol Sosro Tawar – 450ml and 350ml.
Similar to Ichitan Teh Tawar, the Teh Botol Sosro Tawar is an unsweetened tea in ready-to-drink format in PET bottle with the jasmine taste.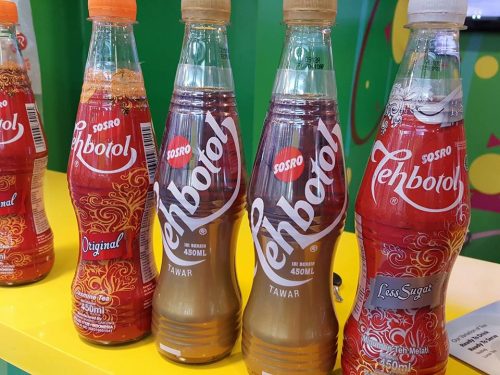 Netizens' reactions toward the launch of Teh Botol Sosro Tawar have revealed interesting findings on their attitude towards unsweetened tea. Unsweetened tea in packaged format is still a novel concept in Indonesia, a nation known for having a sweet tooth.
No sugar means cheaper

An underlying reasoning for some consumers is if the product is free from sugar, it should be cheaper than the sweetened version. The reason behind this thinking is because teh tawar (plain tea) is already offered for free in some of the food premises. Therefore, the ideal price for a bottle of packaged tea tawar should only be IDR 500 (USD 0.04), said a few netizens.

As a comparison, a 450ml Teh Bottle in PET is priced at IDR 5,400 on Alfacart.com, the online shop of the Alfamart minimarket chain.
Food premises to start charging for teh tawar?
There is a concern that consumers might no longer enjoy a glass of free plain tea. A netizen jokingly said food permises would start charging for teh tawar by offering patrons with Teh Botol Sosro Tawar. At the moment, a glass of teh tawar is offered free or at a very low price.

Healthier choice
Others welcome the move in line with the shift toward healthy eating. The drink is seen an alternative to sweetened drink ideal for those suffering from diabetes or those on a diet.

What about the taste?
Some netizens are worried about the taste of the new Teh Botol Sosro Tawar.

What Mini Me thinks
What strikes me most about the comments made by the netizens are consumers are not wiling to pay for an unsweetened packaged tea drink because a similar unpackaged version is already offered free or cheaply at food stalls or restaurants. These comments also highlight the drinking occasion of teh tawar, which is closely tied to the eating occasion.
Should Teh Botol Sosro Tawar focus on thirst quenching for on-the-go or promoted together with a meal are some of the things to ponder.