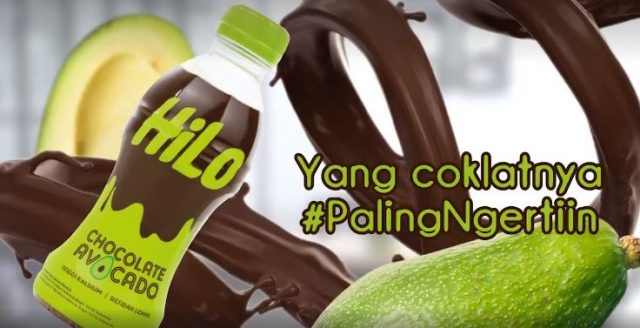 PT Nutrifood Indonesia has expanded the HiLo high calcium range to the drinkable format in PET bottle. HiLo milk is currently available in carton but the brand is primarily into powdered milk for teenagers,  children and for the 19-50-years-old. The chocolate avocado flavour was previously available in powdered format.
The HiLo Chocolate Avocado (200ml) is high in calcium with a delicious chocolate taste but low in fat.
Seasonal interest in avocado
The interest in avocado (alpukat) in Indonesia is very seasonal as evidenced from the Google Trends findings for the past five years. The searches for avocado usually occur during the first quarter of each year (January-March).
Readers are feel free to explain the seasonal interest in avocado as the writer does not have a valid explanation at the moment.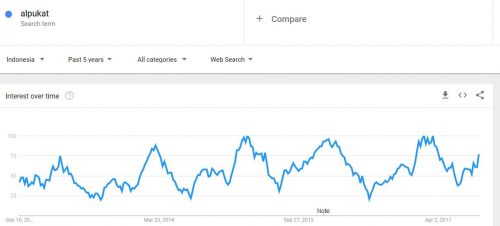 Avocado is available mainly in the form of juice and in coffee drink. The example of packaged avocado juice includes Mama Roz, while the good example of the coffee drink is Good Day Avocado Delight Coffee.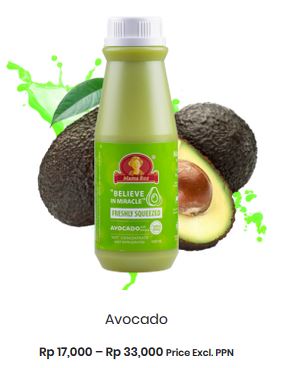 Free tickets to Music Bank to connect with K-pop fans
To connect with youth and young adults who are also K-pop fans, HiLo gave away tickets to four lucky winners who bought 1 box of HiLo Chocolate Avocado (24 packs) on the company's official Nutrimart website. Music Bank World Tour is the live tour offshoot of South Korea's popular KBS music show featuring bands like GFriend and NCT127.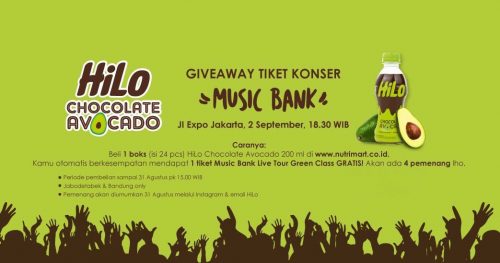 What Mini Me thinks
The chocolate avocado flavour combination is unique as it has the indulgence taste from chocolate and the nutritional benefit of avocado in a portable format. The use of avocado in milk-based drink could potentially help to expand the application of avocado beyond juice and coffee into other segments.