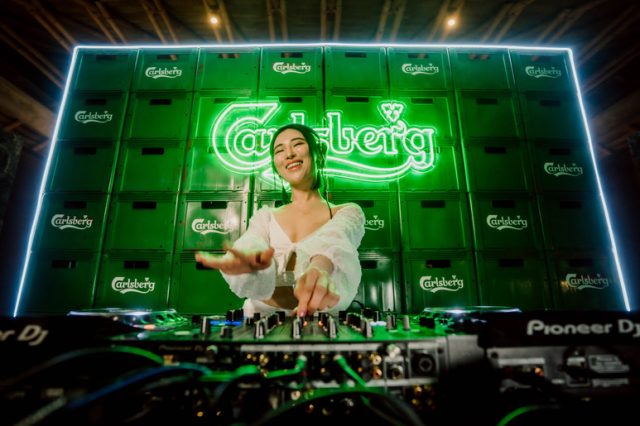 Treating beer lovers to unparalleled luxury, adventure, and, of course, Carlsberg's finest
brews
SHAH ALAM, 31 October 2023 – Carlsberg, has once again demonstrated its commitment to creating exceptional experiences for beer lovers, this time via its #BestWithCarlsberg luxury weekend getaway. True to the brand's constant efforts for improvement and refinement in the progressive pursuit of better, the exclusive excursion for 280 consumers, worth RM50,000 each, turned out to be a memorable and extraordinary event, leaving consumers with cherished memories that will last a lifetime.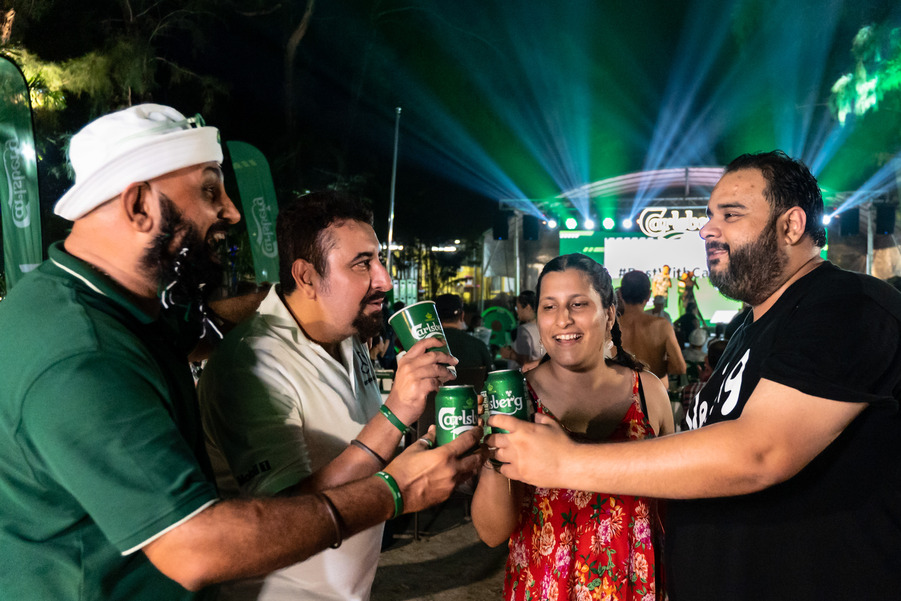 Over the course of an entire weekend, the #BestWithCarlsberg entourage embarked on an extraordinary journey to Langkawi, the idyllic island renowned for its natural beauty, stunning beaches, and vibrant culture. Enjoying VIP treatment from the get-go, winners and their seven guests were whisked away in style right from their doorstep and chartered to the airport. Upon arrival in Langkawi, they were then escorted to their lavish accommodations at 5-star hotels The Datai and The Danna. The top-notch treatment did not end there as each room was set up with exclusive Carlsberg goodies which vacationers could enjoy throughout their stay.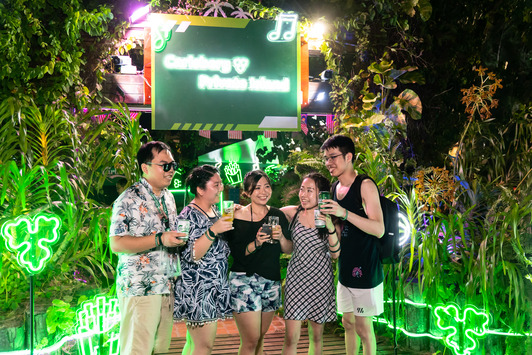 The entire trip proved to be the showstopper with Carlsberg pulling out all the stops to ensure that every moment was made #BestWithCarlsberg. After enjoying a delectable chill-out BBQ dinner on the beach with beer-infused concoctions, all 280 guests were ferried to a private Carlsberg Island the very next day. Having taken over the entire reef, the island was transformed into a Carlsberg retreat with every nook ready for action.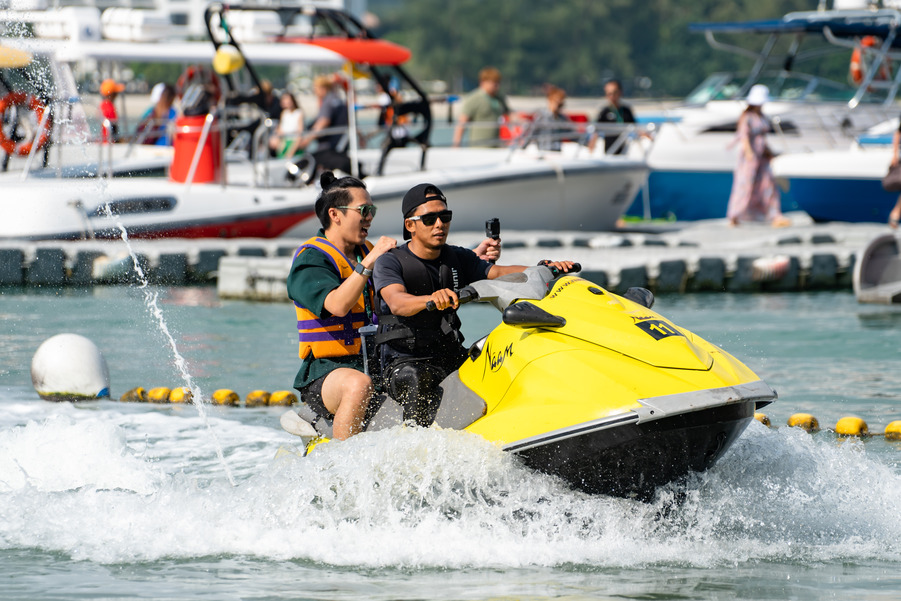 As consumers stepped onto the dock, they were greeted with a plethora of exciting hustles. Everyone eagerly switched into action as they took on the flying fox tower, jet ski rides as well as soaked in beer and party vibes on the sunset cruise. Consumers were also able to amp up their virtual skills at the 'Switch it On!' zone which featured fun Nintendo group games, the 'Hu the Best?' mahjong grove for tile masters and challenge their mates at the play area where giant Jenga and giant beer pong games were erected for ultimate fun battles. Scattered across the island were also Chill-Out stations where consumers could lie back and bum it up beach style, get in some braided hair styling or indulge in a
massage. There was also a beer cocktail station that gave guests the low-down on how to create their winning party drink.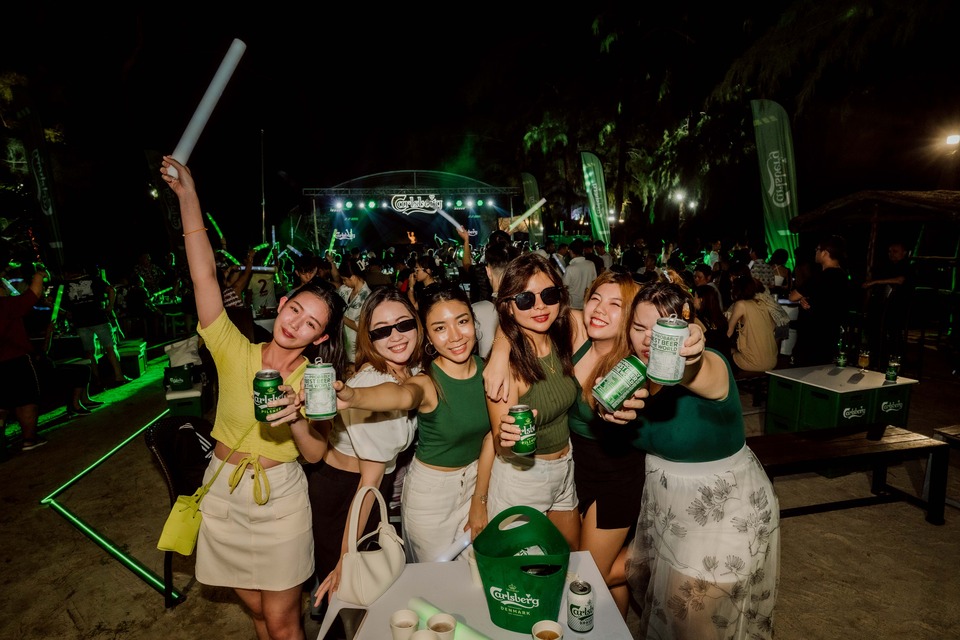 Undoubtedly, there was also delicious food, free-flow of Carlsberg brews and live music that kept up consumers' #BestWithCarlsberg moments. As the sun set, the play area quickly morphed into a beach bash which saw non-stop dancing to pumping progressive beats that pushed the evening into hyperdrive.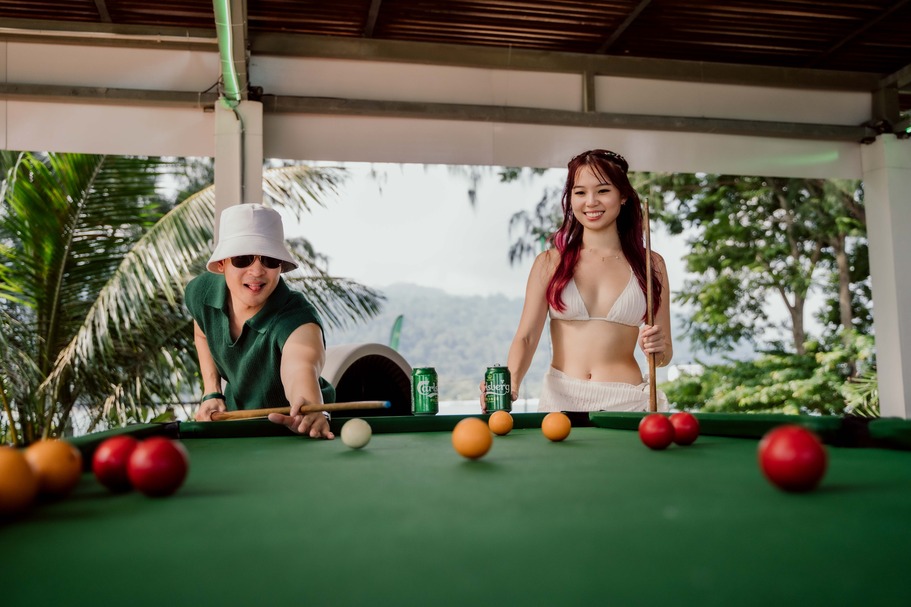 "This was such an amazing holiday! We were so excited when our friend won because, unlike most contests, Carlsberg allowed the winners to bring seven friends along with them, I mean where would you ever get that sort of prize. It's been a really great experience, lots of fun and extremely memorable, so thank you Carlsberg and cheers to #BestWithCarlsberg!" commented Ooi Kok Leong an Accountant from Penang.
"This #BestWithCarlsberg getaway blew me away. It gave all of us a much-needed break and it was pure luxury from start to finish. I couldn't have asked for a better way to have fun and let loose over a weekend. Big thanks to Carlsberg, this was definitely a fantastic trip," added businessman from Taiping, Sandev Singh Thind Suckdzir Singh.
Consumers were brimming with smiles and cheers as the night came to a close, leaving the #BestWithCarlsberg celebration with cherished memories and new friendships.
Commenting on this event, Olga Pulyaeva, Marketing Director of Carlsberg Malaysia, said, "We are thrilled to host the #BestWithCarlsberg weekend getaway as a token of appreciation for our loyal consumers. Carlsberg has always been about quality, and that extends beyond our beers to the experiences we provide beer enthusiasts. This event embodies our brand's values of innovation, and we hope to continue offering consumers extraordinary moments."
To stay ahead of the game, be sure to 'Like' and 'Follow' @CarlsbergMY on Facebook and Instagram for the latest updates on activities and giveaways.
At Carlsberg Malaysia, we advocate responsible consumption, always remember if you drink, don't drive – #CELEBRATERESPONSIBLY.