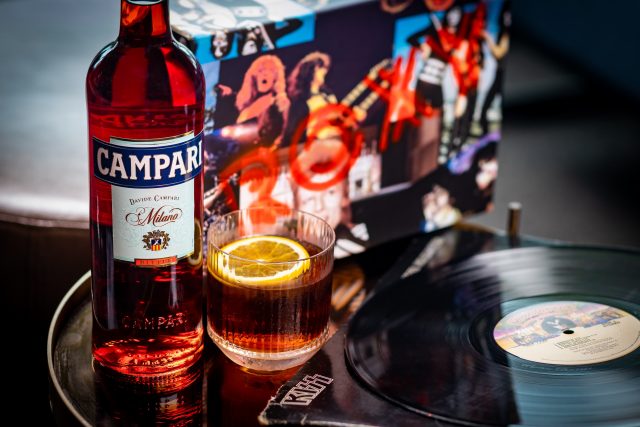 In Singapore's seventh edition, #NegroniWeek 2021 will kick off 13th September 2021 and extend its usual one-week run till the end of September to invite everyone to support our Singapore's local bar scene
Singapore, 9 September 2021 – Campari, Italy's iconic red Aperitivo and Imbibe Magazine continue to partner together to lead the charge on Negroni Week, an international charity initiative that celebrates more than 100 years of the Negroni Cocktail, an iconic mix of Campari, gin and sweet red vermouth.  For the 2021 edition, thousands of bartenders, venues, and consumers will celebrate three spectacular ingredients, with Campari at the heart. Over the course of 9 years, Negroni Week has raised over $3 million dollars in more than 70 countries, from the four corners of the world, for a variety of charitable causes.
WHAT IS NEGRONI WEEK
This year, Negroni fans are invited to celebrate the return of the hospitality venues we've missed so much whilst giving back to important charitable causes and raising a Negroni with friends.
Campari stands for Red Passion, the urge inside us that is impossible to ignore. As the very embodiment of this ethos, Campari believes that bartenders are masters of creativity and artistry, exuding Red Passion in their every creation.
WHAT TO EXPECT IN SINGAPORE FOR NEGRONI WEEK 2021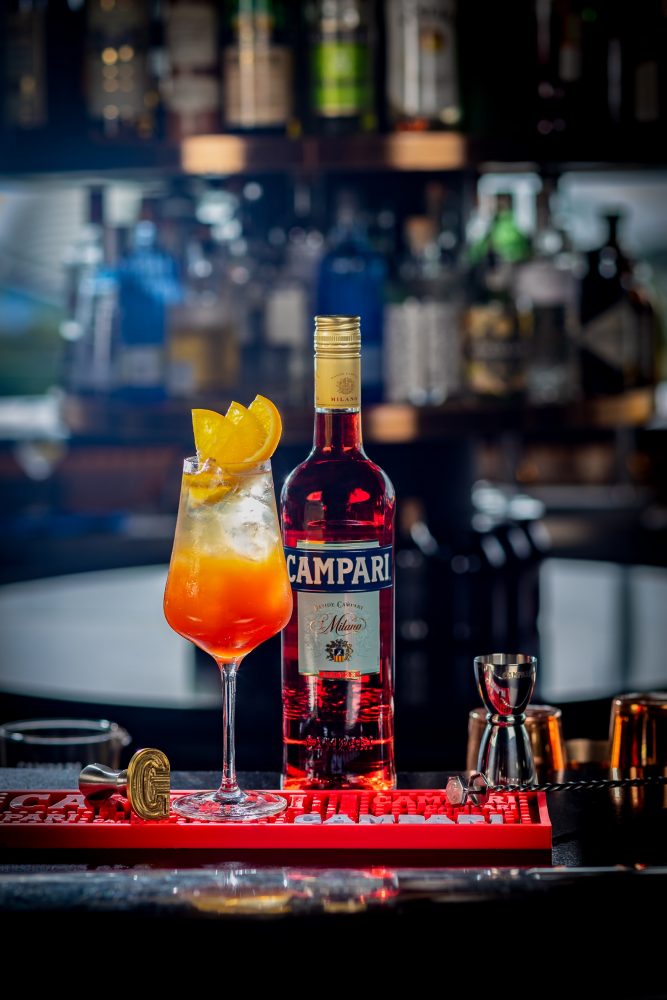 The annual and extended cocktail event invites everyone in the Lion City to celebrate and enjoy the #2 Best-selling Classic Cocktail worldwide* with some of the best bars on the island from 13 to 30 September. In the spirit of Negroni Week, participating bars can opt in to donate a percentage of sales to select charity partners that are listed on Campari and Imbibe's Negroni Week website. Negroni enthusiasts can imbibe specially concocted renditions of Negroni from venues like (see Appendix for full list of recipes):
Employees Only
Manhattan
MO BAR
Publico
Raffles Courtyard
Roxy
Smoke & Mirrors
Tess Bar & Kitchen
The Old Man SG
Writers Bar
Inventive Negroni offerings include the Liqiu Negroni, a rich and complex Negroni inspired by East Asian Culture and the start of Autumn. This cocktail embraces the journey of September from its bright greenery to the changing of the warmest colour with dedicated spiciness and unique green notes featuring Campari, gin, mezcal, Ancho Reyes Verde and infused with Korean Perilla leaves from MO BAR (S$24++).
The Negroni Royale follows suit from its venue's lush al fresco surroundings offering a refreshing take on the classic cocktail with Campari, London Dry Gin, sweet Vermouth, Orange juice, sugar syrup and Prosecco from Raffles Courtyard (S$20++).
To add to the festivities of Singapore's Negroni Week, Raffles Hotel Singapore is hosting a special promotion. Guests can receive a stamp when they order a Negroni Week cocktail from Writers Bar, Long Bar, Raffles Courtyard or Osteria BBR by Alain Ducasse. Visit all four bars to complete a set of four stamps to be gifted with a bottled Negroni with Raffles Hotel Singapore's compliments.
Be transported to the Caribbean with the rum-spiked Jolly Roger, a bittersweet concoction with a tropical touch. This rich and complex aperitivo will warm you up with pleasant notes of bitter and well-rounded fruity notes and spice with Campari, Barbados Rum, VSOP Cognac and housemade Tepache from Smoke & Mirrors (S$26++)
Apart from their Negroni cocktail, Smoke & Mirrors will be launching a Negroni Flight that will feature four different takes on the classic cocktail. Fans of the classic Negroni can enjoy the flight at Smoke & Mirrors for S$50++.
You Don't Have to Put on that Red takes a page from the famous song "Roxanne" by Sting and The Police. Go back in time to the reminiscent music, art and attitude of the 1970s as you sip on this glammed-up twist featuring Campari, Mezcal, Zucca and Cinzano Rosso by Roxy (S$24++)
On top of their glammed-up Negroni, Roxy will offer a Negroni Flight Box,  Get Your ROX On which includes three bottled Negronis – You Don't Have to Put on that Red, Papa Was a Rolling Stone which features a rum twist and The Classic. The bottled Negronis are good for three servings each. Guests can purchase their Negroni Flight Box for S$135++ at Roxy or call the venue at 9382 5147 and request to purchase the Flight Box and have it delivered to your home.
Those looking to recreate this classic Italian tipple can set their sights on the Campari Negroni Ready-To-Enjoy (RTE) which is a bottled version of the beloved cocktail by Campari. Each RTE serves more than five mouthwatering drinks with typical notes of juniper and sweet citrus followed by spice and herbaceous aromas, ending with a smooth, long lasting wormwood and bitter root finish.
Campari Negroni RTE (500ml) and the Negroni Week Celebration bundle which features the RTE, other spirits required to make a Negroni, Campari Glass and Jigger will be available on Amazon, Cellabration, Food Panda, Lazada (10% off for Negroni RTE & Bundle, first 50 consumers, 13th to 19th Sep), Paneco, RedMart, Shopee and selected Cold Storage outlets for an introductory price of S$38, U.P. S$45 and the bundles at a discounted price of S$125.10, U.P. S$139.
You can enjoy an evening like no other, with Negroni Week 2021 Studio hosted by world renowned Bannie Kang of Mu Taipei, Top 100 Most Influential Figure in the Hospitality Industry for 2021, and APAC Regional Bartender Advocacy and Engagement Manager for Campari Group, Daniele Pirotta where best in class Negroni recipes will be showcased via  Zoom live session on 13 September from 8:00 – 9:00PM where you can master your home bar. #RaiseANegroniAtHome
All participants will have a chance to download the Negroni Week 2021 Inspiration Cocktail Booklet which is devising the new and innovative concoctions across the globe by the world renowned bartenders Erik Lorincz (UK), Fabio La Pietra (Brazil), Giacomo Giannotti (Spain), Luke Whearty (Australia), Bannie Kang (Asia), Tiffanie Barriere (U.S) and Tommaso Cecca (Italy).
CAMPARI, THE RED HEART OF EVERY NEGRONI
In the official Negroni recipe listed in the IBA (International Bartender Association) Official Drink List, Campari is the first brand ever to be called out as an ingredient, truly making it the red heart of every Negroni. According to Drinks International, the iconic cocktail is listed for the 7th year as the #2 Best-selling Classic Cocktail worldwide*.
Recipe ingredients: 
30 ml Campari
30 ml Sweet Vermouth (Campari recommends 1757 Vermouth di Torino)
30 ml London Dry Gin (Campari recommends BULLDOG Gin)
Recipe instructions: 
·         Pour all ingredients directly into a low tumbler filled with ice
·         Stir gently
·         Garnish with an orange slice
Why not say 'cheers to give back' and experience the many renditions of Negroni available in Singapore from its vibrant cocktail scene.
For more information about what's happening during Negroni Week 2021 visit http://www.negroniweek.com and follow #NegroniWeek #Negroni #Campari  #RedPassion #NoNegroniWithoutCampari #Imbibe  Campari Singapore FB.