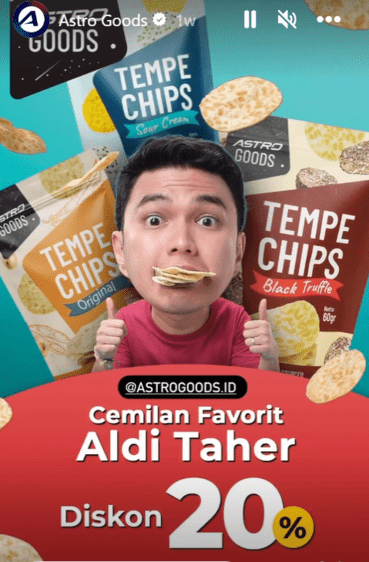 ASTRO Indonesia, the quick commerce start-up platform that provides groceries and essentials in 15 minutes, has launched more products under its private label range Astro Goods.
The new products/flavours include Tempe Chips, Crispy Brownies and Popcorn. The Tempe Chips are available in Black Truffle, Sour Cream, Original, Sri Racha and Seaweed flavours.
Crispy Brownies offers the following flavours: Double Choco, Martabak Manis and English Cheddar. Popcorn comes in Chicago Caramel, Nebraska Corn Soup, Sweet & Salty, Dark Chocolate and Cheddar Jack.
ASTRO Indonesia harnesses its quick commerce model to sell private label products to obtain a higher margin.