Astro is a quick commerce start-up platform in Indonesia that provides groceries and essentials in 15 minutes has launched a range of private label food and drink products, reported Kabar Tangsel.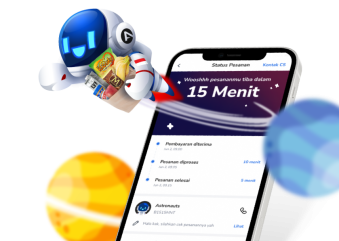 The new Astro private label range is a collaboration with local farmers to empower them by giving them access to new markets. The products include Iced Black Coffee, Iced White Coffee, Milky Aren, Fresh Taro and Mango Tango as well as cakes and buns.
The Iced Black Coffee uses 100% Arabica coffee from Flores, while the Iced White Coffee uses 100% Arabica coffee from Aceh.