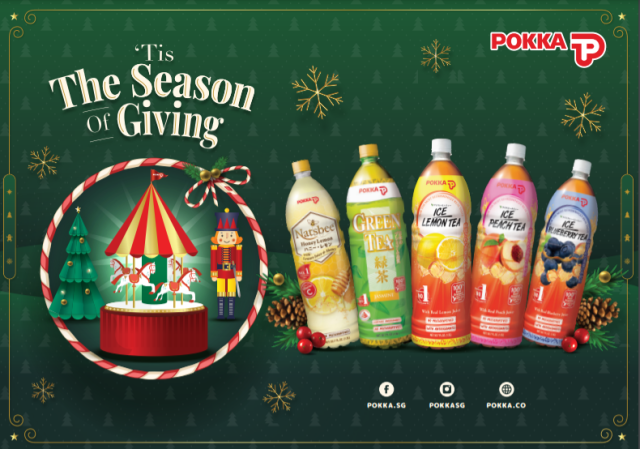 As Christmas creeps around the corner, what better way to revel in the festive season than to start planning for the familiar taste of festivities!
Singapore's leading Ready-To-Drink Beverage brand joins the party with their extensive range of beverages fit for any Christmas party. Make merry and accompany your Christmas feasts with the perfect complement, POKKA's festive picks – Jasmine Green Tea, Ice Lemon Tea, Ice Peach Tea, Ice Blueberry Tea and Natsbee Honey Lemon. Furthermore, grab one of your favourite POKKA drinks and stand a chance to walk away with attractive prizes that will surely liven up your house for Christmas and also for the year-end par-TEAs.
We've planned a special Christmas POKKA Schedule Just For You!
24 December 10:00 a.m. – Perk Up Your Christmas Eve With POKKA Natsbee Honey Lemon!

Doing some last minute gift shopping or scrambling to prepare for the long-awaited Christmas party? Fret not, as POKKA Natsbee Honey Lemon is here to give you that extra spark you need! Take pleasure in the luscious union of naturally soothing honey and refreshing goodness of lemon. Perfect for Singapore's intense summer heat, this divine treat promises to refresh and rejuvenate with every sip, complete with a boost of Vitamin C! POKKA Natsbee Honey Lemon promises to inject you with that kick you need to get through those stressful last minute gift and grocery runs!
24 December 01:00 p.m. – Grab $5 worth of POKKA products while grocery shopping at FairPrice to stand a chance to win tech gadgets worth up to $2,398!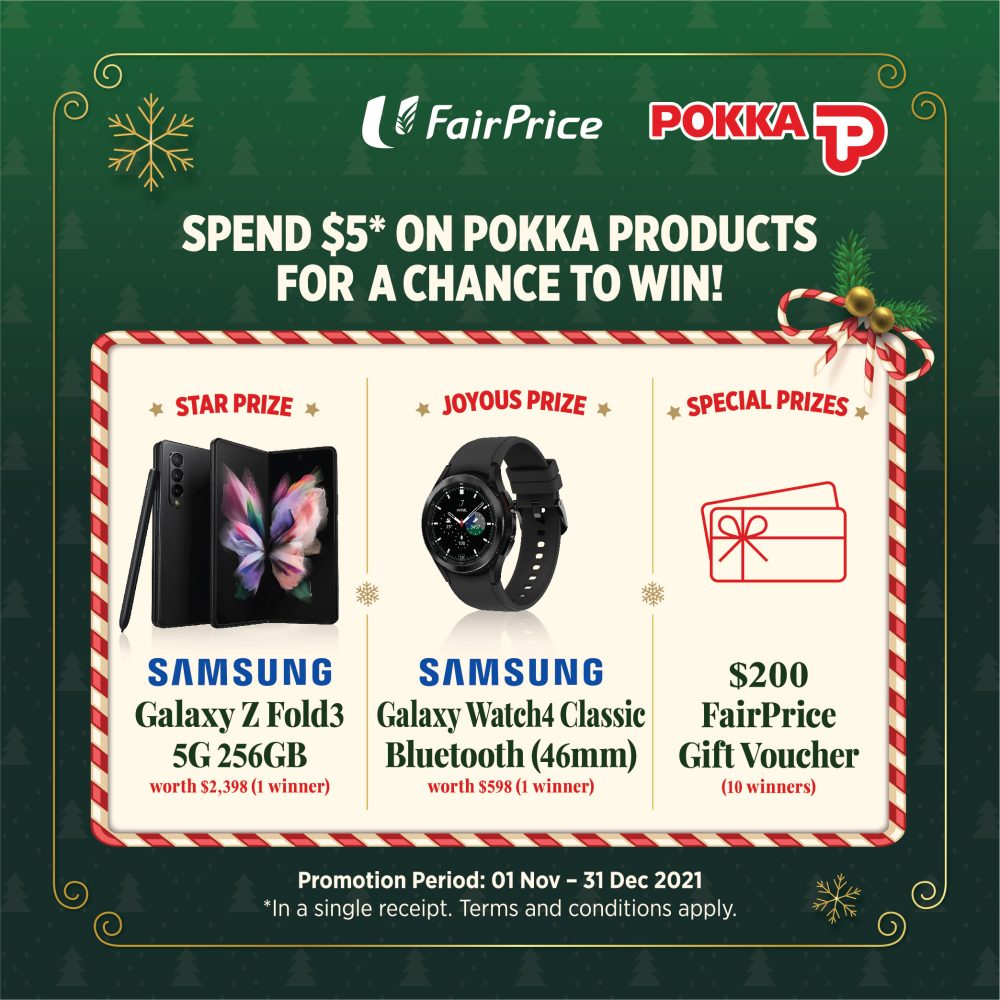 As you are browsing the aisles of FairPrice and sourcing ingredients for your big party. Grab POKKA products and rejoice in the delightful prizes POKKA is giving away this Christmas! What better way to treat your loved ones or yourself than with the latest Samsung Galaxy Z Fold3 5G (256 GB) or the Samsung Galaxy Watch 4 Classic Bluetooth 46mm to fuel the geek in all of us.
Simply spend $5 worth of POKKA products* at 76 participating FairPrice outlets to be one of the lucky winners. On top of that, 10 winners from this lucky draw will also be getting $200 FairPrice Gift Vouchers – the opportune time to stock up for Christmas gatherings with your friends and family!
24 December 08:00 p.m. – Fuel Your Christmas Pre-Celebration Party With POKKA Ice Blueberry Tea!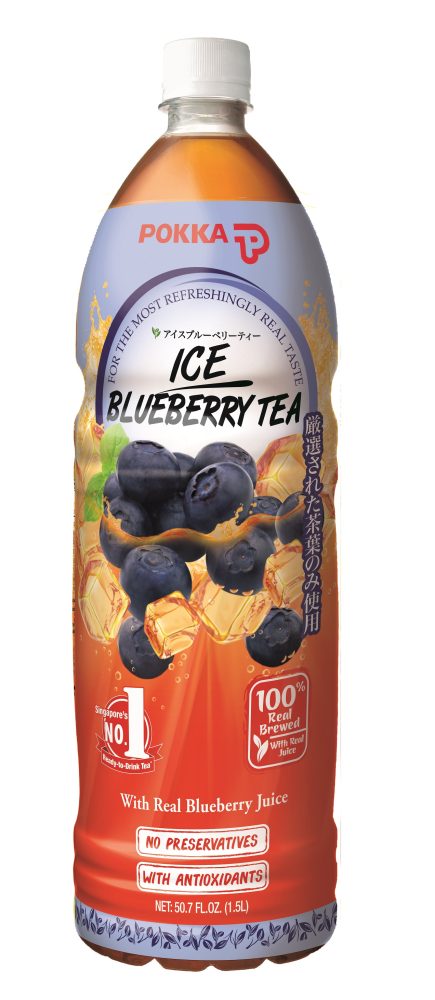 As you prepare for your big Christmas party tomorrow, have a relaxed pre-party tonight and unwind with POKKA Ice Blueberry Tea! This delicious concoction of premium black tea with real blueberry juice creates a zesty burst of sweetness, to get you into the festive spirit. This fruity blend will go perfectly with your cheese platter, not only adding a fruity kick, but also being a natural antioxidant. This is sure to prepare you for the big day tomorrow!
25 December 12:00 p.m. – Ready to Start Your Day With POKKA Ice Lemon Tea?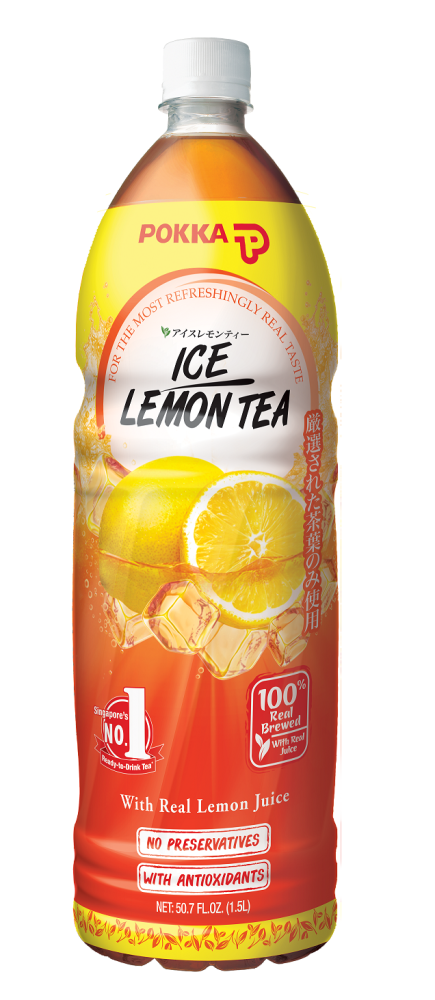 The big day is finally here! POKKA Ice Lemon Tea will give you a citrus-y zing to start your day. Being a refreshing blend of authentic premium black tea with real lemon juice, it promises great taste while being a natural antioxidant. Side note: The tangy citrus goodness of lemons will pair harmoniously with that salad you are going to serve later!
25 December 03:00 p.m. – Give your Christmas spark with POKKA x Cold Storage (01 Nov – 31 Dec): Own An Electric Skillet This Christmas!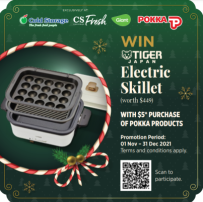 Staying home for prolonged periods of time due to the pandemic has made many of us budding home-chefs. You can now fulfill all your sautéing and pan-frying needs with a brand new Tiger Japan's 3-in-1 Multi-Purpose Electric Skillet Pan (worth $449). Simply spend $5 worth of POKKA products at participating Cold Storage outlets and this Electric Skillet with Grill Pan and Takoyaki could be yours!
25 December 08:00 p.m. – Put Your Game Face On With POKKA Ice Peach Tea!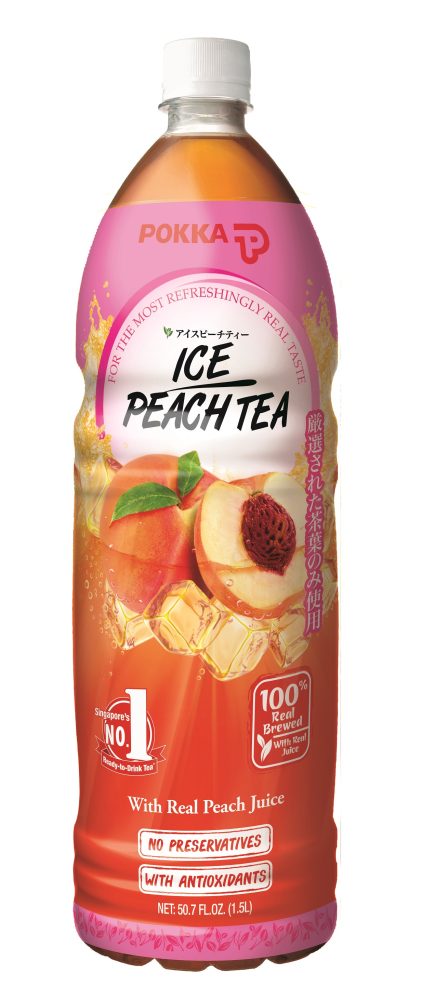 As the long-awaited Christmas party is in full swing and dishes are flying out of the kitchen, there is no better beverage to indulge in than POKKA Ice Peach Tea! This delicate brew of authentic premium black tea with real peach juice provides a refreshing enjoyment that will last the entirety of your party. The sweet peach aroma will be sure to charm your guests as you reach the crescendo of your party.
25 December 11:00 p.m. – Finally Put Your Feet Up With POKKA Jasmine Green Tea!
As these hectic two days finally draw to a close, what better nightcap to treat yourself to than POKKA Jasmine Green Tea! Partying hard sure takes a toll on you both mentally and physically, but fret not, as green tea is valued for its health and restorative properties as it contains natural antioxidants.
Celebrate this festive season with POKKA by participating in these exclusive lucky draws while stocking up on your favourite POKKA beverages for those long-awaited Christmas parties!
Visit www.pokka.co for more information, and our socials for the latest updates.