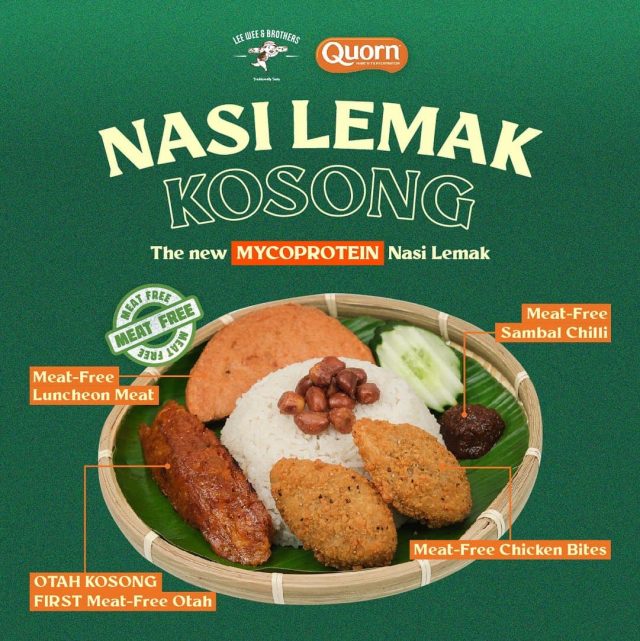 Lee Wee & Brothers, a local household brand in Singapore synonymous with quality otah, has collaborate with Quorn to unveil Singapore's very own halal meat-free nasi lemak & otah. It is about time we have a meat-free nasi lemak and Lee Wee & Brothers has taken on the challenge to introduce otah and nasi lemak with a meat-free twist. Both newly-launched products are made from mycoprotein.
Nasi Lemak Kosong contains meat-free sambal chilli, meat-free luncheon meat, meat-free chicken bites and Otah Kosong, described as the first meat-free otah.
Otak-otak or otah is a Southeast Asian fish cake made of ground fish mixed with spices and wrapped in leaf parcels.
The latest innovation by Lee Wee & Brothers is another demonstration of the appraoch of popularising meat-free using popular local dishes.