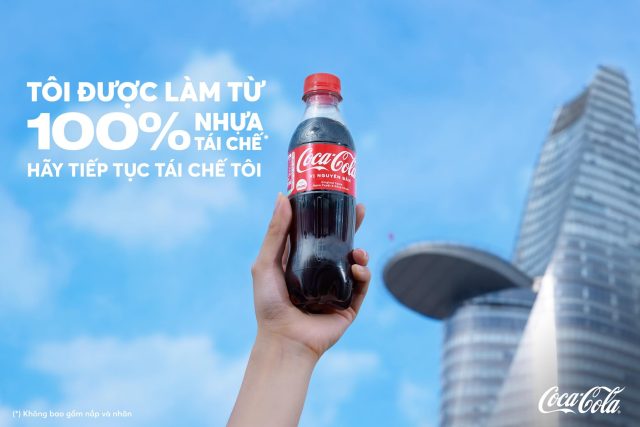 Coca-Cola Beverages Vietnam Ltd has announced the launch of its 100% recycled plastic (rPET) in Vietnam, excluding the label and cap, to promote the circular economy. The company aims to reduce the use of more than 2,000 tons of new plastic per year. New bottles made from recycled plastic are for original Coca-Cola products and sugar-free Coca-Cola products in 300ml packaging.
The new rPET packaging complies with Vietnamese regulations and Coca-Cola's strict global standards for food recycled plastic.
Food-grade rPET will be critical to make plastic a more sustainable choice.