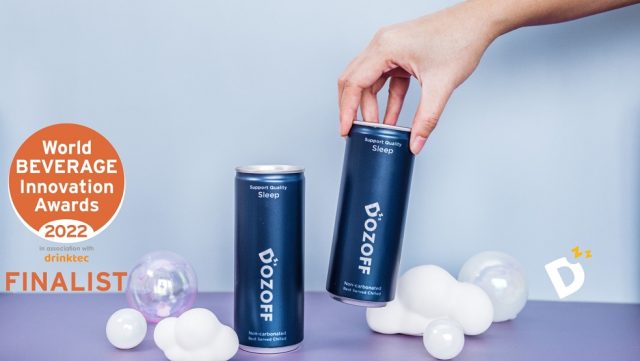 Finally, Malaysia has its very own sleep promoting drink Dozoff spotted selling in Emart24. Dozoff is said to best consumed 30 to 60 minutes before sleep. Its key ingredients are magnesium citrate anhydrous, L-theanine, valerian root, peach powders, green tea extract, vitamin B6, sucrolose, fructose, maltodextrin and Dozoff proprietary blend.
The 'Dozoff proprietary blend' intrigues us. Can the company put this statement as part of their ingredient?
Dozoff does come with notable sleep promoting ingredients such as L-theanine and valerian root. The drink also comes with vitamin B6 that plays an important role in the synthesis of GABA, tryptophan, and serotonin, which all impact sleep.
For those consious of sugar intake, Dozoff contains only 3.2g of sugar/100ml or 7.7g per serving (240ml).
This sleep support non-carbonated drink is not cheap. The price for Dozoff Original (240ml) at Emart24 is RM 8.90 per can. You can even buy it online from the official store at https://dozoff.co/category/120/shop
We leave you with your own verdict to see if Dozoff really helps with sleep.