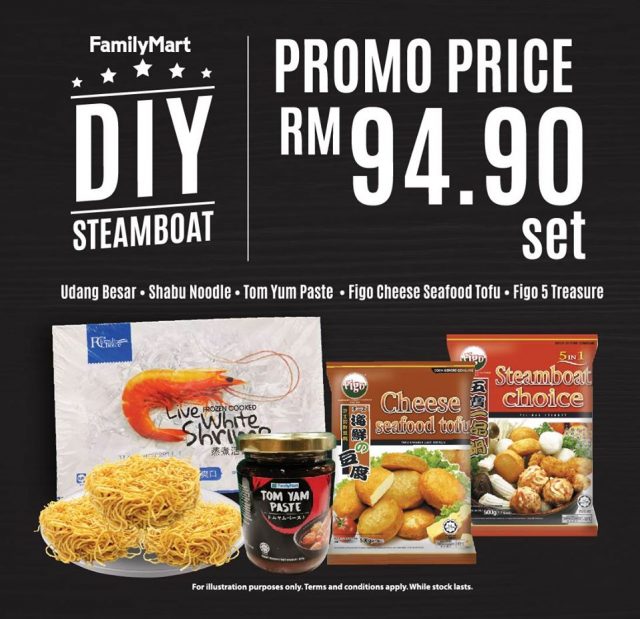 As a follow on from the launch of its tom yum paste, FamilyMart Malaysia has now introduced a new DIY Steamboat Combo. Priced at RM 94.90 per set, the set contains the following items:
Tom Yum Paste
Shabu Noodle (3 packets)
Frozen Shrimp 1 kg (self-collect at the Freezer)
Figo 5 in 1 Steamboat Choice (self-collect at the Freezer)
Figo Cheese Seafood Tofu (self-collect at the Freezer)
The new DIY Steamboat Combo solves the pain point of having to go to specialised steamboat supply shops to get hold of all the necessary food ingredients. Now, consumers can get all they need from one location. Moreover, the combo taps into the growing shift from out-of-home to in-home eating occasion.
FamilyMart is run by QL Resources in Malaysia. QL Resources is the biggest producer of surimi in Asia and a leading producer of surimi-based products in Malaysia.