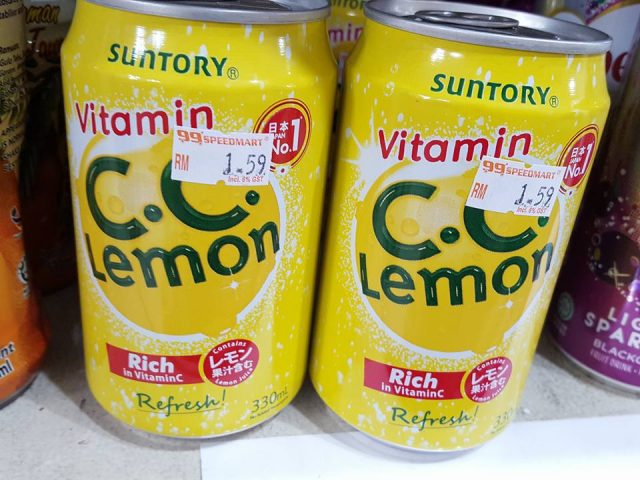 Japan's Suntory Beverage & Food has introduced C.C. Lemon carbonated lemon drink in Malaysia. This comes following the launch of the C.C. Lemon in Vietnam in 2014 and in Singapore in 2016. In another development, Taiwan's Heysong has rolled out its C&C range of sparkling drink – apple, orange and lemon through the 7-Eleven convenience stores in the Philippines.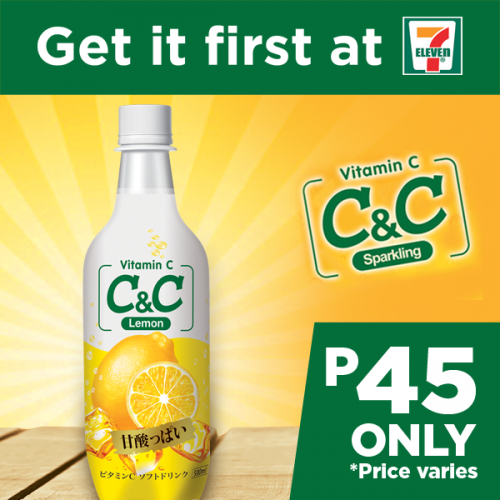 Number one in Japan
To emphasise the Japanese origin of C.C. Lemon and to improve consumer desire to purchase it, the side of the can features the statement stating C.C. Lemon is the number one carbonated lemon drink in Japan. A similar strategy is being used by Suntory's Lucozade to market the UK number one sports drink in Malaysia.
Containing vitamin and lemon juice
In the packaging for Malaysia, Singapore and Hong Kong,  the Suntory C.C. Lemon comes with the wordings "rich in vitamin C" and "contains lemon juice" to drive in the better-for-you message.
In Malaysia, the Suntory C.C. Lemon is only available in the 330ml can selling at a retail price of RM 1.50 (USD 0.38) available through the country's largest minimarket chain 99 Speedmart. In Hong Kong, the same product is available in a 500ml PET bottle.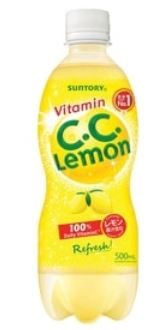 In the Philippines, Heysong C&C is sold in 7-Eleven in a 500ml PET bottle for a price of PHP 45 (USD 0.87).
Suntory is likely to be tapping into its existing distribution channel for Lucozade and Ribena to improve the reach of C.C. Lemon in Malaysia.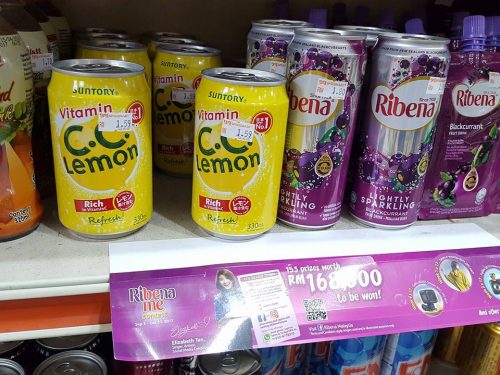 Competitive landscape in Malaysia
Malaysian consumers only have limited access to sparkling lemon drink such as YOU-C1000 Vitamin Lemon (140ml), which could explain for the failure of sparkling vitamin drink to gain traction in the country. At the moment, YOU-C1000 Vitamin Lemon is priced at a premium at RM 2.80 as it contains 1,000mg of Vitamin C in liquid form. As a comparison, the total vitamin content in the Suntory C.C. Lemon is a mere 66mg.
What Mini Me thinks
The availability of vitamin-enriched fizzy drink could help to spur interest in "better-for-you" carbonated drinks in Malaysia. The key barrier to greater adoption in a country like Malaysia where 62% of its population are Muslims is the lack of the halal logo on the C.C. Lemon drink, which is made in Taiwan.